Novel Methylated DNA Markers Assay Detects Cancer
By LabMedica International staff writers
Posted on 20 Jun 2019
An estimated 56,770 people will be diagnosed with pancreatic cancer in the U.S. in 2019, and more than 45,750 will die from the disease. Pancreatic cancer is the third leading cause of cancer-related deaths in the U.S. and is expected to become the second leading cause by 2020.
A large majority of pancreatic cancer cases are not caught until the disease is already in its later stages and much harder to treat. Although the common symptoms for pancreatic cancer can include yellow skin, abdominal or back pain, or unexplained weight loss, these signs usually do not appear in the disease's early stages or are not specific enough to suggest cancer.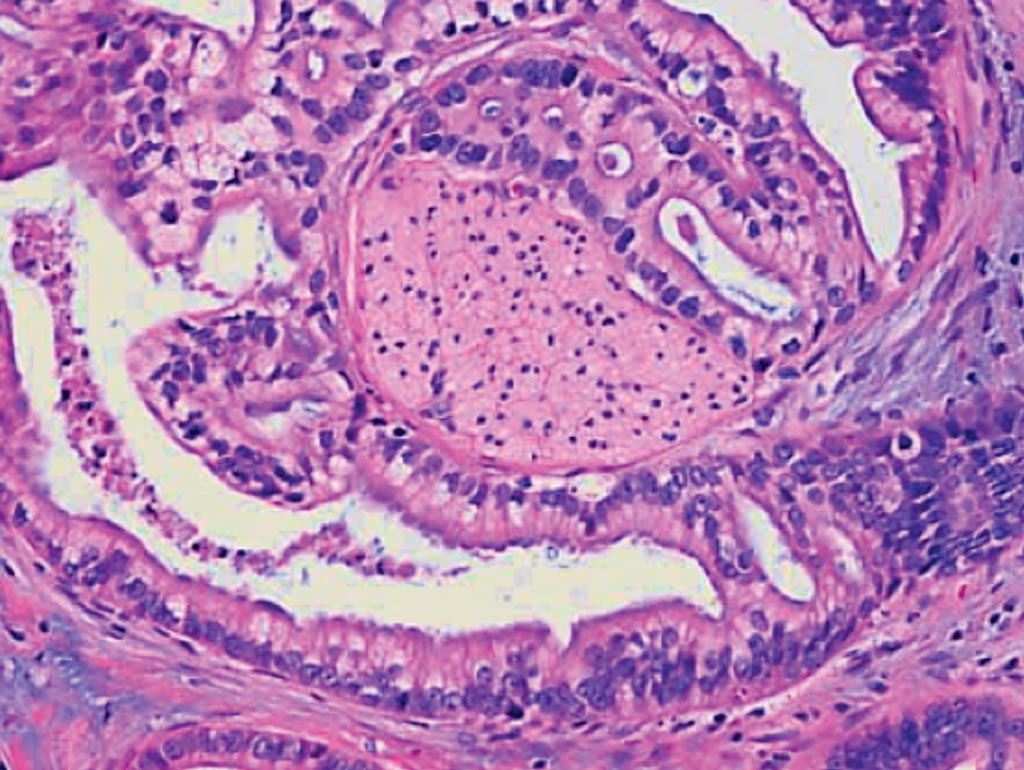 Gastroenterologists at the Mayo Clinic (Rochester, MN, USA) and their colleagues used 170 archival plasma samples from pancreatic cancer patients who had donated samples to the Mayo Clinic biorepository and 170 control samples. Of those 340 plasma samples, they tested for the 13 methylated DNA markers and for CA 19-9 levels in 120 control cases and 120 advanced stage pancreatic ductal adenocarcinoma (PDAC) cases, 60 of which were Stage 3 and 60 of which were Stage 4.
The scientists reported that in an initial training set, the combined methylated DNA marker CA 19-9 panel detected 90% of Stage 3 and 98% Stage 4 PDACs at 97.5% specificity. Combining all 340 cases and controls, the cross-validated sensitivity of the panel was 79% in Stage 1, 82% in Stage 2, 94% in Stage 3 and 99% in Stage 4 PDAC at a specificity of 92%. The investigators concentrated on an analyses that yielded 13 candidate novel methylated DNA markers: GRIN2D, CD1D, ZNF781, FER1L4, RYR2, CLEC11A, AK055957, LRRC4, GH05J042948, HOXA1, PRKCB, SHISA9, and NTRK3, that they found to be strongly associated with pancreatic ductal adenocarcinoma (PDAC), the most common subtype of pancreatic cancer.
The team cooperated with commercial company Exact Sciences (Madison, WI, USA). Shounak Majumder, MD, a gastroenterologist and senior author of the study, said, "One of the real-world struggles with this disease is that we do not have good tools for early detection, and we know that if the disease is detected early it results in better outcomes for our patients. The only currently available blood test for pancreatic cancer is CA 19-9, and we know that in up to 10% to 15% of patients with pancreatic cancer, the CA 19-9 values are normal or undetectable. It's not always a very reliable test in that setting." The study was published in the May 2019 supplement of the journal
Gastroenterology
.
Related Links:

Mayo Clinic
Exact Sciences