Methylation-Based Liquid Biopsy Test Detects Liver Cancer
By Labmedica International staff writers
Posted on 06 Dec 2018
Hepatocellular carcinoma (HCC) represents about 75% of liver cancers in the USA and already has well-established screening criteria focused largely on individuals with cirrhosis, who are screened every six months using ultrasound with or without blood testing for alpha- fetoprotein, according to guidelines.
A simple blood test can confirm the presence of cancer, as early as stage 1 gives measurable information about cancer, has been evaluated. The test combines advanced sequencing techniques to confirm the presence of multiple cancer types and provides a highly accurate tool for physicians to gain insight into their patients' health, at the time of testing.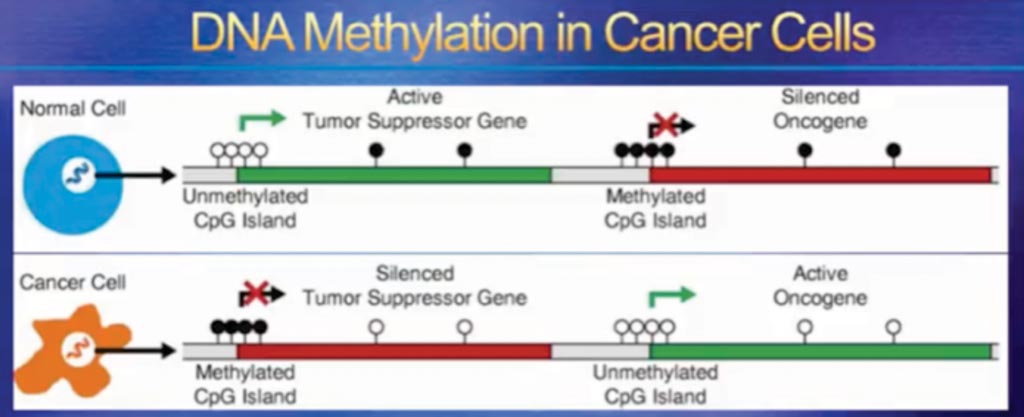 Scientists at the Laboratory for Advanced Medicine (Irvine, CA, USA) tested samples from 130 subjects in total, including 60 HCC patients (34 with stage III, 10 with stage II, nine with stage I, and seven with stage IV), 30 control subjects without liver disease, 10 controls with benign liver disease, and another 30 individuals diagnosed with breast, colorectal, or lung cancer.
The investigators used the methylation-based liquid biopsy test IvyGene, which has high specificity and sensitivity for detecting liver cancer. Overall, the test correctly classified 57 of the 60 samples drawn from subjects with hepatocellular carcinoma, for an overall calculated sensitivity of 95%, ranging from 89% in the stage I subset to 100% in stage IV patients. One stage I patient and two stage III patients were called negative. The test correctly identified 29 of the 30 samples drawn from subjects without liver disease and all 10 samples from benign liver disease patients, for a combined specificity of 97.5%.
The test seems to have lower specificity in terms of distinguishing liver cancer from other tumors, though. Of the samples drawn from subjects with cancer other than liver cancer, 90% of the breast cancer samples, 80% of the colorectal cancer samples, and 90% of the lung cancer samples were correctly identified as not liver cancer, which is 87% specificity on average. The study was presented at the Society for Immunotherapy of Cancer's annual meeting held November 7-11, 2018, in Washington, DC, USA.
Related Links:
Laboratory for Advanced Medicine