New Genre of Small-Cell Lung Cancer Discovered
By Labmedica International staff writers
Posted on 11 Jul 2018
Small cell lung cancer (SCLC) is widely considered to be a tumor of pulmonary neuroendocrine cells; however, a variant form of this disease has been described that lacks neuroendocrine features.
One type of cancer in desperate need of new drug is SCLC, a cancer without a specific treatment that often spreads early. Chemotherapy, radiotherapy, and surgery enable only 6% of patients to survive five years from the time of their diagnosis and about 10% to 15% of all lung cancers are SCLC.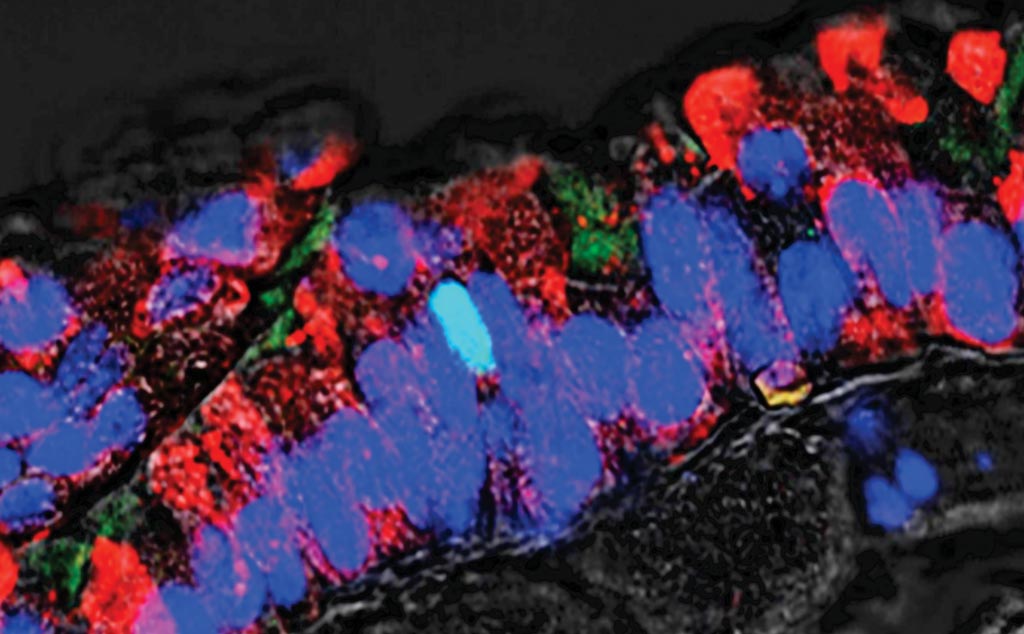 Scientists working with their colleagues at Cold Spring Harbor Laboratory (Cold Spring Harbor, NY, USA) applied domain-focused CRISPR screening to human cancer cell lines to identify the transcription factor (TF) POU class 2 homeobox 3 (POU2F3, also known as SKN-1a/OCT-11) as a powerful dependency in a subset of SCLC lines. An analysis of human SCLC specimens revealed that POU2F3 is expressed exclusively in variant SCLC tumors that lack expression of neuroendocrine markers and instead express markers of a chemosensory lineage known as tuft cells.
The team used chromatin- and RNA-profiling studies, and provided evidence that POU2F3 is a master regulator of tuft cell identity in a variant form of SCLC. Moreover, they showed that most SCLC tumors can be classified into one of three lineages based on the expression of POU2F3, Achaete-scute homolog 1(ASCL1), or Neuronal Differentiation 1(NEUROD1). The results reveal POU2F3 as a cell identity determinant and a dependency in a tuft cell-like variant of SCLC, which may reflect a previously unrecognized cell of origin or a trans-differentiation event in this disease.
Yu-Han Huang, PhD, a postdoctoral investigator and first author of the study, said, "In the past, we've lumped the different forms of SCLC together because they look similar on a microscope slide, but we now have some molecular tests that can easily discriminate these malignancies. Our findings suggest that we should be designing clinical studies for them separately, to find therapies that might cater to the different types of tumor." The study was published on June 26, 2018, in the journal Genes & Development.
Related Links:
Cold Spring Harbor Laboratory