Hereditary Breast Cancer Tests Double Detection Rate
By Labmedica International staff writers
Posted on 23 May 2018
Germline genetic testing in patients newly diagnosed with cancer has the potential to reduce disease burden through secondary prevention and targeted therapies. There is a prerequisite to understand how genetic testing is being integrated into practice for patients newly diagnosed with cancer and the impact of results on treatment decisions.
As clinical whole-genome sequencing becomes increasingly feasible, it is crucial to understand the implications of expanded genetic testing on practice and patient experiences. Yet virtually nothing is known about the uptake, results, or consequences of multiple-gene sequencing in community practice.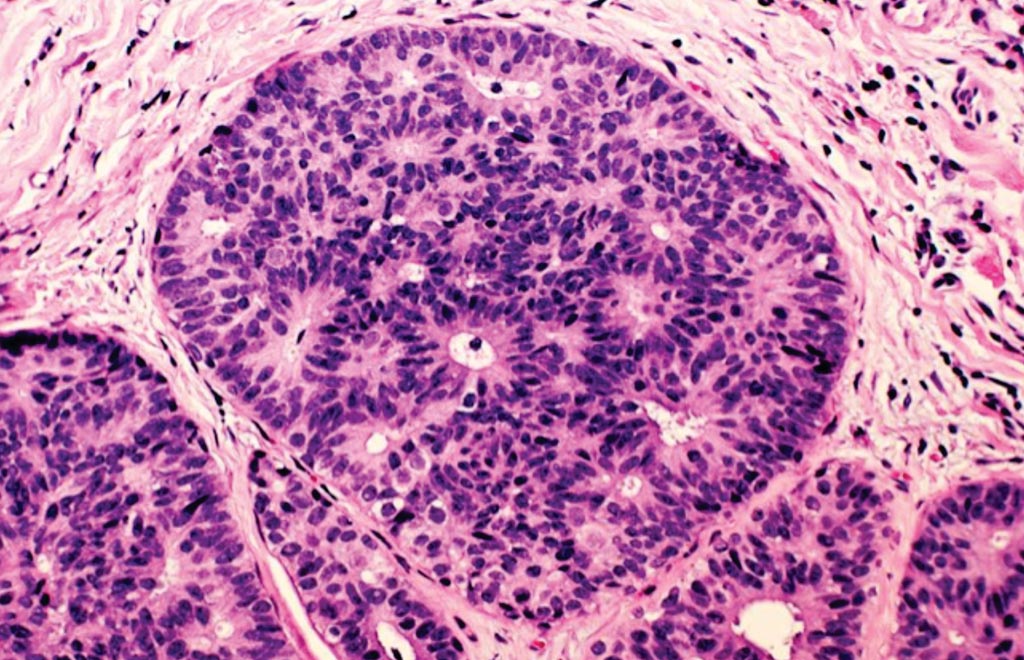 Multi-institutional scientists led by Stanford University (Stanford, CA, USA) surveyed a population-based retrospective cohort study of 5,080 patients with breast cancer diagnosed from January 2013 to December 2015 and accrued from Surveillance, Epidemiology, and End Results (SEER) registries across Georgia and in Los Angeles, California and the response rate was 70%. The patients were racially diverse group that included 51% white, 18% black, 19% Hispanic, 9% Asian, and 2.5% unknown-ethnicity patients.
Testing was performed by four laboratories: Ambry Genetics
,
GeneDx, Invitae and Myriad Genetics and the results were merged with the SEER clinical data and survey responses. Testing switched from BRCA1/2-only to multi-gene panels: at the beginning, multi-gene sequencing accounted for 25.6 %, and BRCA1/2-testing for 74.4% of tests, which switched to 66.5% for multi-gene panels and 33.5% for BRCA1/2-testing at the end.
Pathogenic variants for which guidelines advise a change in care were detected twice as often in patients who had multi-gene sequencing than in those who only had BRCA1 and BRCA2 analyzed. Those variants occurred in a variety of genes, including CHEK2, ATM, PALB2, APC, BRIP1, PMS2, and RAD51C. However, variants of uncertain significance (VUS) were also ten times more frequent in multi-gene-testers; about 30% received one, than in BRCA1/2-only testers, who only had a 3% VUS rate. This was especially true for certain groups: 51% of Asian patients tested with a multi-gene panel, for example, had a VUS, and 45% of black patients.
The authors concluded that multiple-gene sequencing rapidly replaced BRCA1/2-only testing for patients with breast cancer in the community and enabled two-fold higher detection of clinically relevant pathogenic variants without an associated increase in prophylactic mastectomy. However, important targets for improvement in the clinical utility of multiple-gene sequencing include postsurgical delay and racial/ethnic disparity in variants of uncertain significance. The study was published on May 10, 2018, in the journal JAMA Oncology.
Related Links:
Stanford University