Multigene Breast Cancer Recurrence Signatures Tests Compared
By Labmedica International staff writers
Posted on 03 Mar 2018
A comparison of commercially available multigene breast cancer recurrence signatures suggests that some tests may be better than others at assessing which patients are at risk for late distant recurrence, which could be impacting oncologists' ability to guide appropriate treatment decisions for patients.
An accurate estimate of the risk of distant recurrence helps discern whether a patient should receive chemotherapy on top of endocrine therapy, while an accurate estimate of the risk of late distant recurrence helps determine whether patients should receive extended adjuvant endocrine therapy. More than 50% of women with estrogen receptor-positive (ER+) breast cancer experience recurrence after five years.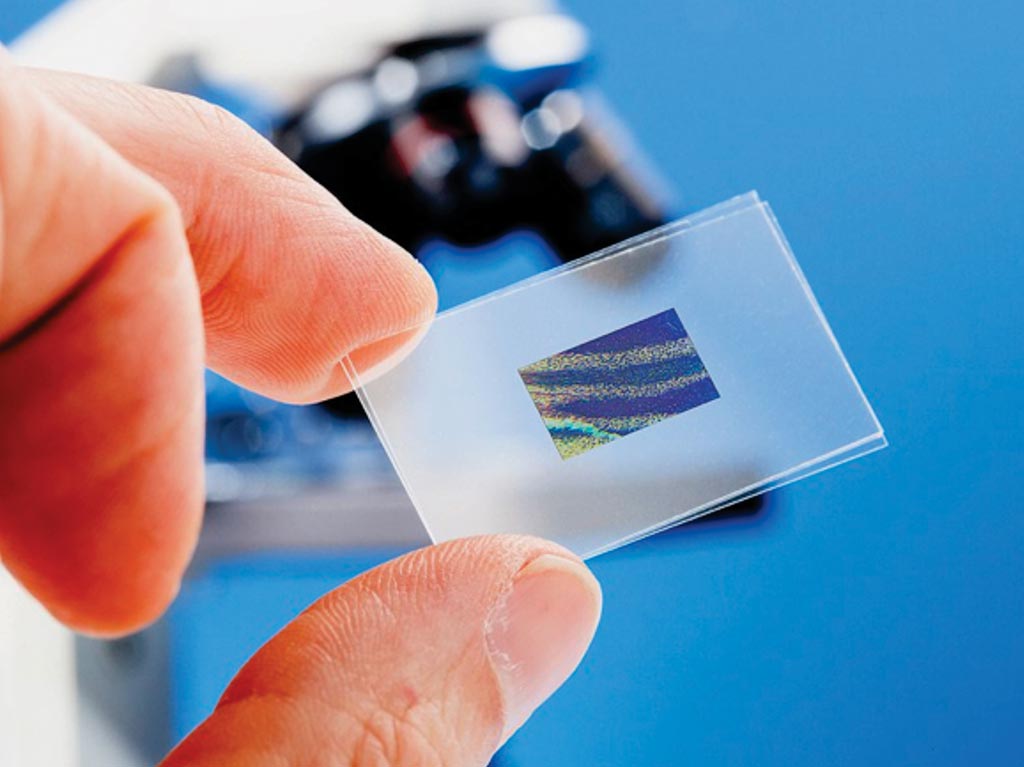 Scientists led by those at Queen Mary University London (UK) carried out a retrospective analysis of samples from nearly 800 postmenopausal women with ER-positive, HER2-negative breast cancer using five molecular test signatures. The samples came from patients enrolled in the Translational Study of Anastrozole or Tamoxifen Alone or Combined (TransATAC), 591 of who were node-negative and 183 of who had node-positive breast cancer. Data were collected from January 2009 through April 2015.
The team included the following assays in the study: Oncotype Dx recurrence score, PAM50-based Prosigna risk of recurrence, Breast Cancer Index, EndoPredict MammaPrint Netherland Kanker Institute 70-gene signature, Clinical Treatment Score, and a 4-marker immunohistochemical (IHC-4) score.
The team reported that all six signatures provided statistically significant prognostic value 10 years out from diagnosis in node-negative patients, though Prosigna, BCI, and EndoPredict proved to be statistically more prognostic than the other signatures. The analysis found that these molecular signatures provided significantly more prognostic information than the score based only on clinical features of the tumor, Oncotype DX, and IHC-4. In the node-positive setting, the performance of the signatures was "weaker" in assessing distant recurrence than in the node-negative setting. Therefore, using the combination of clinical and genomic signatures may be the best approach in the node-positive setting.
The authors concluded that for women with node-negative disease, the ROR, BCI, and EPclin were significantly more prognostic for overall and late distant recurrence. For women with one to three positive nodes, limited independent information was available from any test. These data might help oncologists and patients to choose the most appropriate test when considering chemotherapy use and/or extended endocrine therapy. The study was published on February 15, 2018, in the journal JAMA Oncology.
Related Links:
Queen Mary University London