Molecular Diagnostic Platform for Automated Sample Processing to Help Labs Achieve New Flexibility Level
By LabMedica International staff writers
Posted on 23 Jan 2023
QIAGEN N.V. (Venlo, Netherlands) has launched EZ2 Connect MDx for use in diagnostic laboratories, making the IVD platform for automated sample processing available for wide scale use 18 months after it was first made available for research. The EZ2 Connect MDx offers a high degree of automation, enabling labs to purify DNA and RNA from 24 samples in parallel in as less as 30 minutes. EZ2 Connect MDx uses magnetic-bead technology to extract nucleic acids from blood plasma, serum, stool and other sample types. The system ensures high process safety by adopting prefilled and sealed reagent cartridges, as well as load checking through integrated cameras. It also features UV decontamination, onboard pipetting and heating, and automated piercing of the sealed cartridge. The resulting analyte is compatible with various downstream technologies like real-time PCR, digital PCR and next-generation sequencing.
EZ2 Connect MDx complements QIAGEN's offering of automated IVD nucleic extraction platforms, which includes QIAcube Connect MDx and QIAsymphony. EZ2 Connect MDx can handle a wide range of sample material thanks to QIAGEN's elaborate kit portfolio and customizable protocols. It can be used in research mode with research kits (MBA) or in dedicated IVD mode with EZ1 DSP kits as well as protocols for diagnostic workflows. Another key feature of the system is its ability to use the QIAsphere digital laboratory ecosystem, which enables full integration into the digital infrastructure of a lab that allows for remote instrument management. The new platform builds on QIAGEN's EZ1 family of devices, which set new standards in sample-prep automation and sample-data management. The EZ2 combines the ease of use, process safety and robustness of the EZ1 with improved throughput and digital features. The EZ2 Connect MDx now carries the EU's CE-IVD compliance marking for in-vitro devices (IVD) for the European Union and other countries that accept this designation, and is also available in the U.S., Canada and other countries.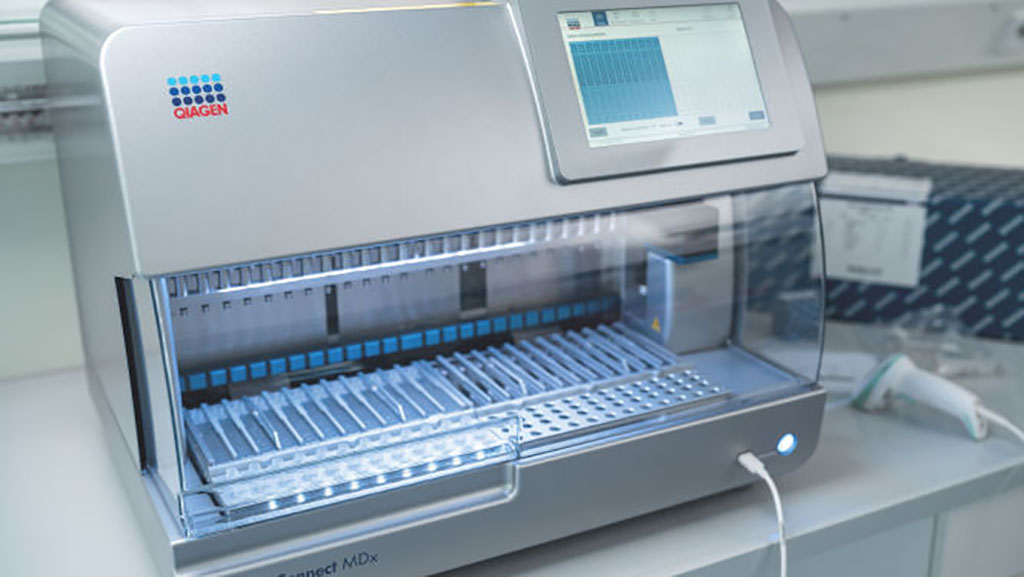 "EZ2 Connect MDx puts standardized and efficient nucleic acid purification in reach of any clinical lab," said Jean-Pascal Viola, Senior Vice President, Head of the Molecular Diagnostics Business Area at QIAGEN. "It solves the challenges of many clinical diagnostics labs that have to provide diagnostics results quickly, that have to deal with fluctuating sample numbers as well as a large variety of sample types and quality."
Related Links:
QIAGEN N.V.
Other channels