Sequencing Study Links DNA Alterations to Type 2 Diabetes
By Labmedica International staff writers
Posted on 07 Jun 2019
According to statistics from the World Health Organization, over 400 million people worldwide have diabetes. The vast majority of these cases are type 2 and diabetes is estimated to be the seventh leading cause of death globally.
An approach to finding disease-associated variants is called a genome wide association study, or GWAS. This approach can be very effective for finding common-disease variants throughout the entire genome, but can miss the less-common exome variants.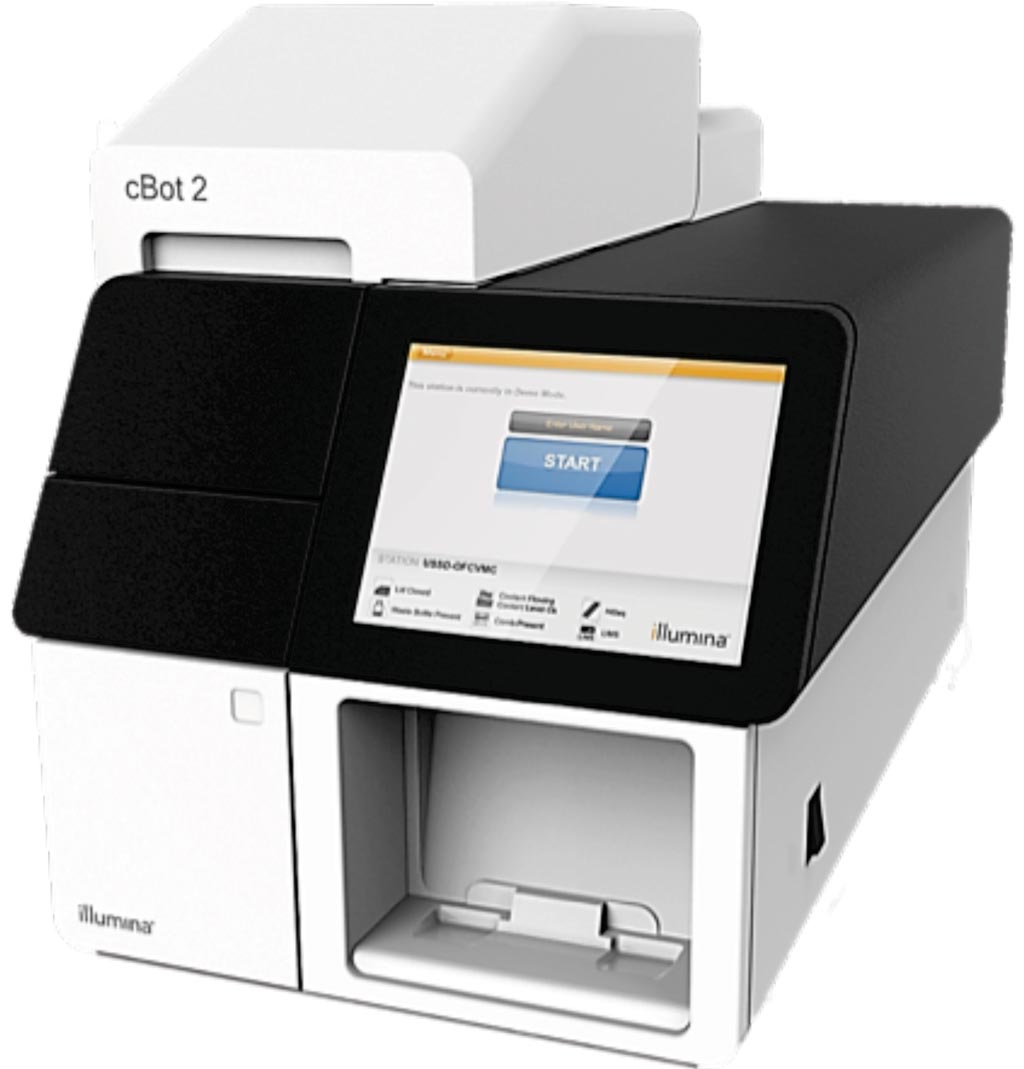 Scientists at the Broad Institute (Cambridge, MA, USA) and an international consortium analyzed protein-coding genes from nearly 46,000 people, linking rare DNA alterations to type 2 diabetes. The study, one of the largest known of its type, includes data from people of European, African American, Hispanic/Latino, East Asian, and South Asian ancestries. From this large cohort, roughly 21,000 individuals with type 2 diabetes (T2D) and 25,000 healthy controls they identified four genes with rare variants that affect diabetes risk. The data suggests that hundreds more genes will likely be identified in the future.
In-solution hybrid selection was performed using the Illumina Rapid Capture Exome enrichment kit with 38Mb target territory. Following sample preparation the libraries prepared using forked, indexed adapters were quantified using quantitative polymerase chain reaction (qPCR) normalized to 2 nM. Cluster amplification of the templates was performed using the Illumina cBot and flowcells were sequenced on HiSeq 4000 Sequencing-by-Synthesis Kits and then analyzed using RTA2.7.3.
The investigators identified gene-level associations of rare variants (with minor allele frequencies of less than 0.5%) in four genes at exome-wide significance, including a series of more than 30 SLC30A8 alleles that conveys protection against T2D, and in 12 gene sets, including those corresponding to T2D drug targets. Within the study, the strongest T2D gene-level signals for rare variants explain at most 25% of the heritability of the strongest common single-variant signals. All of the team's results are publicly available online through the Type 2 Diabetes Knowledge Portal (www.type2diabetesgenetics.org), enabling scientists around the world to access and use the information for their own studies.
Jason Flannick, PhD, an assistant professor of pediatrics and first author of the study, said, "We now have an updated picture of the role of rare DNA variations in diabetes. These rare variants potentially provide a much more valuable resource for drug development than previously thought. We can actually detect evidence of their disease association in many genes that could be targeted by new medications or studied to understand the fundamental processes underlying disease." The study was published on May 22, 2019, in the journal Nature.
Related Links:
Broad Institute

Latest Molecular Diagnostics News