CtDNA Forecasts Non-Metastatic Colorectal Cancer Recurrence
By Labmedica International staff writers
Posted on 29 May 2019
Colorectal cancer (CRC), also known as bowel cancer and colon cancer, is the development of cancer from the colon or rectum (parts of the large intestine). Most colorectal cancers are due to old age and lifestyle factors, with only a small number of cases due to underlying genetic disorders.
Colorectal cancer diagnosis is performed by sampling of areas of the colon suspicious for possible tumor development, typically during colonoscopy or sigmoidoscopy, depending on the location of the lesion. It is confirmed by microscopical examination of a tissue sample. In Europe the five-year survival rate for colorectal cancer is less than 60% and in the developed world about a third of people who get the disease die from it.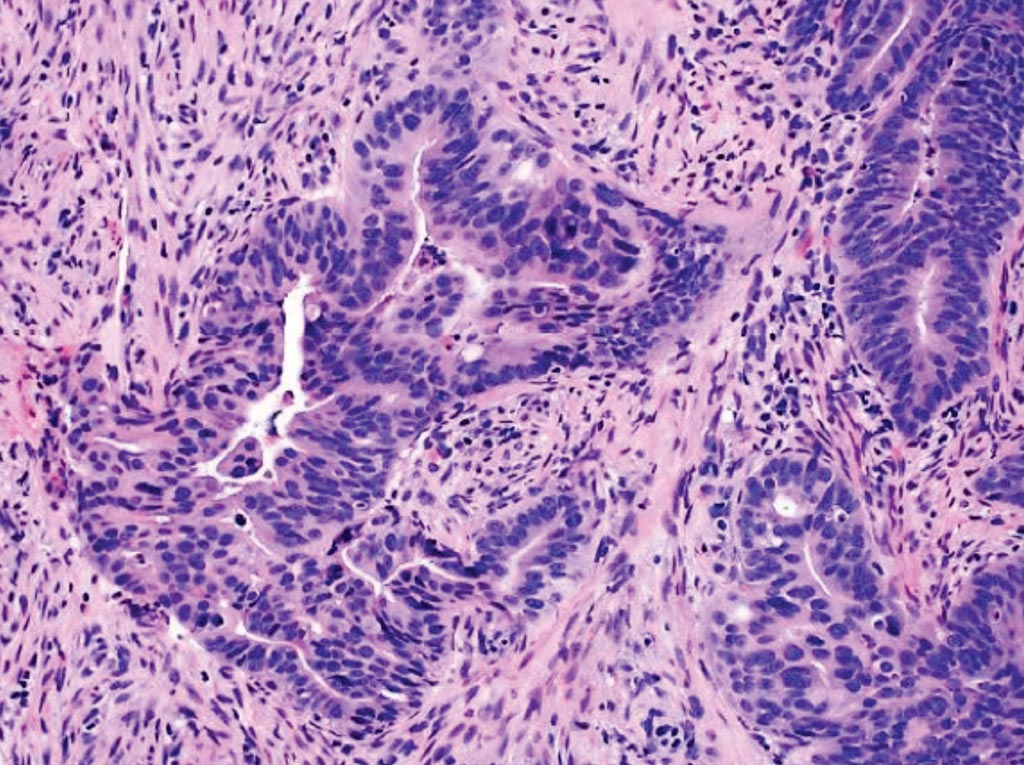 An international team of scientists led by those at the Johns Hopkins University School of Medicine (Baltimore, MD, USA) included in a study 58 patients with stage I, II, or III CRC who underwent radical surgical resection at four Swedish hospitals from February 2, 2007, to May 8, 2013. Blood samples were collected at one month after the surgical procedure and every 3 to 6 months thereafter for circulating tumor DNA (ctDNA) analysis. Patients were followed up until metachronous metastases were detected, or for a median of 49 months. Data analysis was performed from March 1, 2009, to June 23, 2018.
While most of the patients did not have detectable levels of ctDNA in their blood after surgery, their search for known patient tumor mutations, using the Safe-SeqS assay, identified more than a dozen patients who were positive for ctDNA. The team found that disease recurrence and relapse occurred in all but three of the 13 early-stage CRC patients with post-surgical ctDNA, pointing to the potential benefit of ongoing testing for ctDNA after surgical tumor resection. On average, the ctDNA turned up in relapsing patients some three months before clinicians could see the recurrent disease by radiologic screening or clinical symptoms. The team did not see disease recurrence over an average of more than four years of follow up in the 45 remaining, ctDNA-free CRC patients.
Louise Olsson, MD, PhD, a corresponding author of the study, said, "Serial circulating tumor DNA levels during post-operative surveillance can be used as a triage test to stratify patients with resected colorectal cancer on the basis of their risk of recurrence." The study was published on May 9, 2019, in the journal JAMA Oncology.
Related Links:
Johns Hopkins University School of Medicine

Latest Molecular Diagnostics News