Clinical Validation Bolsters Liquid Biopsy Evidence Base
By Labmedica International staff writers
Posted on 15 May 2019
Non–small-cell lung cancer (NSCLC) accounts for more than 85% of lung cancer – the majority of patients who present have advanced-stage disease and are treated with systemic therapies. Great strides have been made in the development of therapies for such patients, including targeted therapies and immunotherapy.
Plasma-based assays for molecular profiling of tumor mutations through circulating tumor DNA (ctDNA) offer the potential to overcome difficulties associated with tissue-based comprehensive genomic profiling (CGP). These less-invasive liquid biopsies are now entering routine clinical practice and National Comprehensive Cancer Network guidelines are recommending their use in patients with NSCLC when tissue biopsy is not available.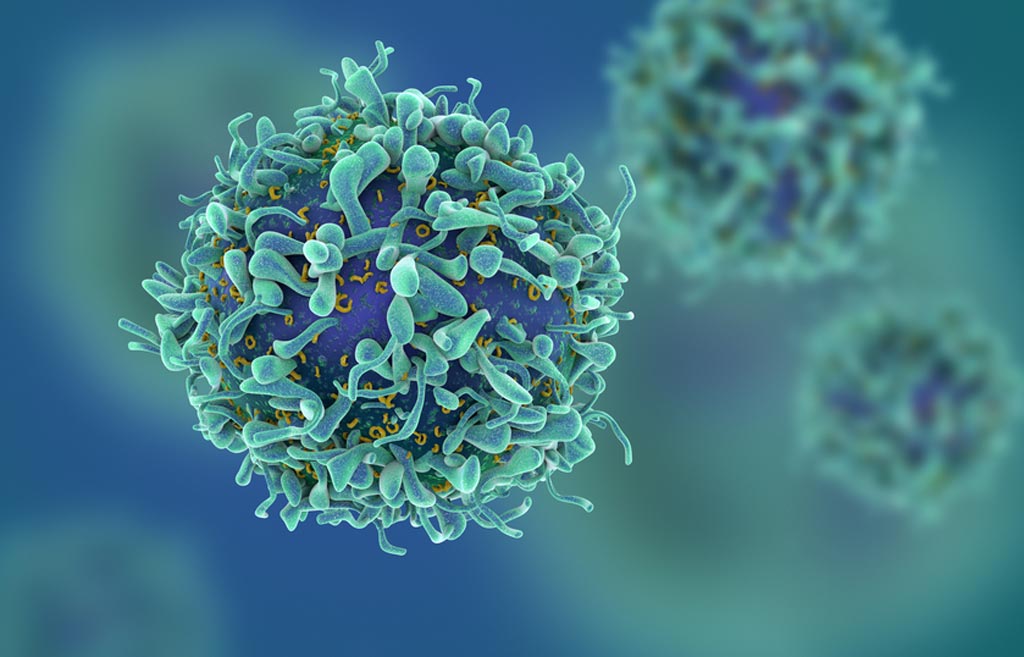 A large team of scientists led by those at the Washington University School of Medicine (St. Louis, MO, USA) prospectively recruited a total of 264 patients with untreated advanced NSCLC were, and their plasma was analyzed using a ctDNA NGS assay for detection of genomic alterations in 36 commonly mutated genes. Tumor tissue was available in 178 patients for molecular profiling for comparison with plasma profiling. The remaining 86 patients were included to compare ctDNA profiles in patients with and without tissue for profiling.
Blood was collected and after plasma extraction, plasma was stored at -80 °C. DNA was extracted from plasma using the QIAamp Circulating Nucleic Acid kit. After quality control, sequencing libraries were prepared using a two-step amplification process, and libraries were sequenced on a NextSEquation 500. Sequencing data were analyzed using the InVisionFirst-Lung assay and analytical pipeline to identify genomic alterations.
The authors reported that Inivata's InVisionFirst-Lung demonstrated "excellent concordance" with tissue profiling, with a high level of sensitivity and specificity. Notably, the liquid biopsy test was able to detect 26% more actionable alterations than standard-of-care tissue testing, at least in part because it worked more often than tissue testing. When all the data came in, at least some tissue sequencing was available for 178 of the patients in the two cohorts. But only 95 of these cases had comprehensive tissue sequencing covering all of what the study defined as crucial actionable genes. The other 86 patients had results only from InVisionFirst-Lung. Across the total enrolled population, investigators found that InVisionFirst-Lung detected "actionable alterations" in 48 individuals, compared to only 38 with tissue testing, representing a 26% improvement.
Ramaswamy Govindan, MD, professor of medicine and the study's senior author, said, "The detection of an increased percentage of patients with actionable mutations using liquid biopsy demonstrates how this technology can ensure more NSCLC patients can be treated with the appropriate therapy, improving their chances of durable response and survival." The study was published on April 25, 2019, in the journal JCO Precision Oncology.
Related Links:
Washington University School of Medicine