New Genetic Test Detects Mutations in High-Risk Groups
By Labmedica International staff writers
Posted on 07 May 2019
A new low-cost genetic test has been developed that accurately identified more than 200 known disease-causing gene variations in two high-risk populations, the Old Order Amish and Old Order Mennonites of Lancaster County, Pennsylvania.
Over the past decade, DNA sequencing techniques have significantly improved to enable the massively parallel sequencing of many DNA molecules simultaneously. These techniques are often referred to as next-generation sequencing, or NGS, and are quickly advancing our knowledge of genetic variation in humans. Although NGS is a powerful technique, there are still inherent limitations with these technologies in their ability to detect chromosomal abnormalities, structural variants, and copy number variations (CNVs) within a single assay.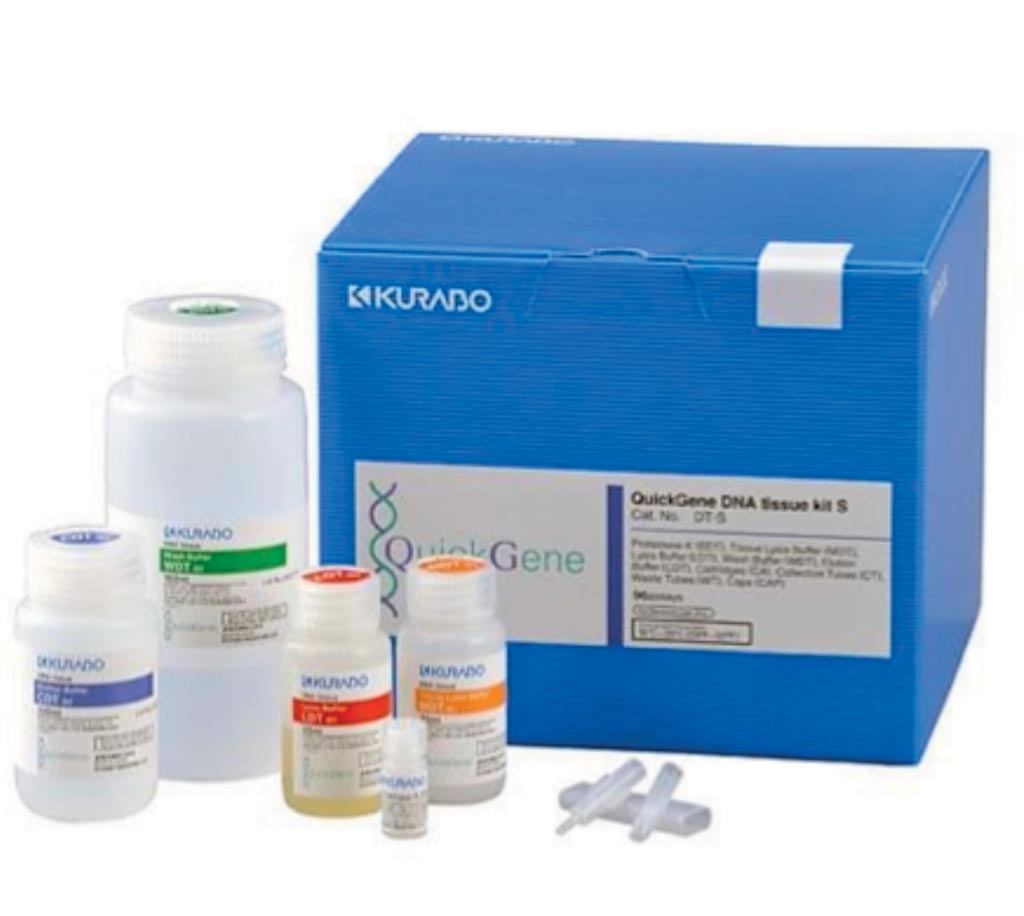 Scientists associated with the Clinic for Special Children (CSC; Strasburg, PA, USA) enrolled 63 subjects using an approved Institutional Review Board (IRB) clinical registry and specimen banking protocol. Blood was collected, and DNA was extracted from 1 to 2 mL of blood using a QuickGene-610L Nucleic Acid Isolation System. At this time this targeted gene panel has only been validated using blood; however, the library preparation technique has been demonstrated to work with dried filter paper and saliva.
A custom NGS gene panel kit was developed using AMP technology. One hundred sixty-eight unique genes were targeted, with a focus on 202 alleles associated with 162 different syndromes. To assess the test's accuracy, the team used an alternate method to validate all genetic variants. For instance, they compared 48 samples with prior whole exome sequencing results, and found 100% agreement between the two methods. In total, 309 variants were detected; 273 pathogenic single nucleotide polymorphisms (SNPs) and small indels, 35 copy number variants (CNVs), of which 33 were associated with a known disease, and one chromosomal abnormality.
The authors concluded that implementation of a community-wide carrier screening program would ultimately serve multiple purposes. First, by identifying at-risk couples and performing diagnostic testing on cord blood from their children, it can be ensured that most children affected by a recessive genetic disease in these communities are identified as asymptomatic newborns. For diseases like maple syrup urine disease (MSUD), this early detection decreases morbidity and mortality.
Erik G. Puffenberger, PhD, a study author and laboratory director at CSC, said, "Due to their small number of community founders, the Plain populations over time have come to exhibit relatively high carrier rates for a small set of genetic diseases. We needed a methodology for a single procedure to test individuals for all known genetic variations related to those conditions." The study was published on April 24, 2019, in the Journal of Molecular Diagnostics.
Related Links:
Clinic for Special Children