Fecal Microbes Used to Diagnose Liver Cirrhosis
By Labmedica International staff writers
Posted on 09 Apr 2019
Nonalcoholic fatty liver disease (NAFLD) is the most prevalent cause of chronic liver disease worldwide, and yet remains largely underdiagnosed even in individuals with advanced stage of the disease.
NAFLD-cirrhosis represents the most severe stage of the disease, carries a significant risk of hepatocellular carcinoma (HCC), and is consistently identified as the most important predictor of liver-related morbidity-mortality in NAFLD.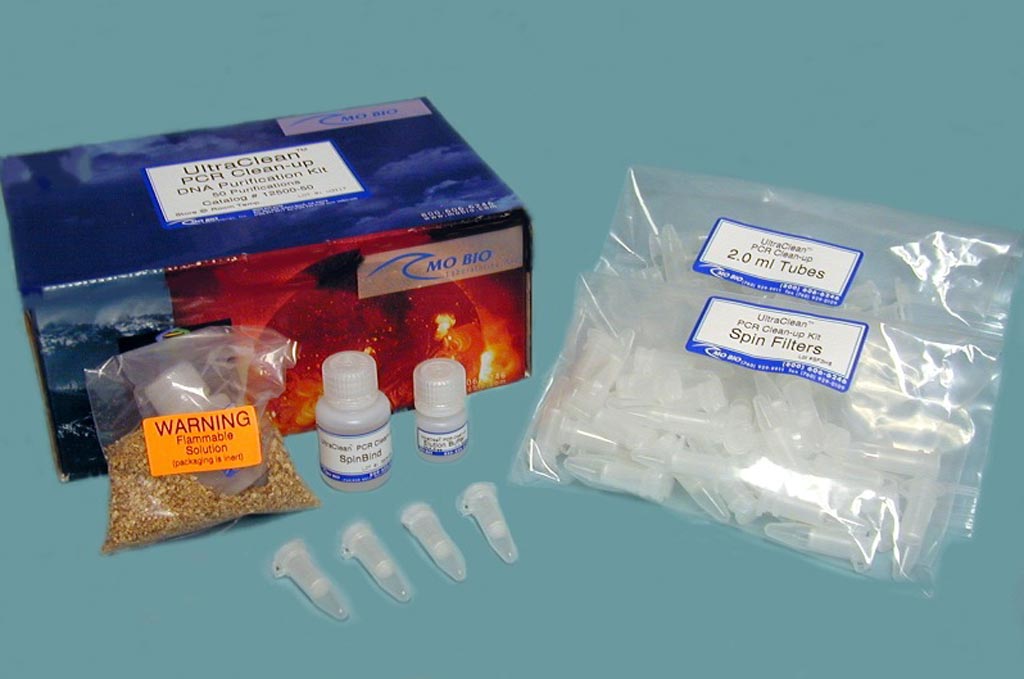 Medical scientists at the University of California San Diego (La Jolla, CA, USA) and their associates analyzed the microbial makeup of stool samples from 98 people known to have some form of NAFLD and 105 of their first-degree relatives, including some twins. The study included 26 probands with NAFLD-cirrhosis and 37 of their first-degree relatives. At the time of each visit, patients provided stool samples. These were collected and immediately stored in a −80 °C freezer.
DNA extraction and 16S rRNA amplicon sequencing were done and DNA was extracted using the Qiagen MagAttract PowerSoil DNA kit. Amplicon PCR was performed on the V4 region of the 16S rRNA gene using the primer pair 515 f to 806r with Golay error-correcting barcodes on the reverse primer. Amplicons were barcoded and pooled in equal concentrations for sequencing. The amplicon pool was purified with the MO BIO UltraClean PCR cleanup kit and sequenced on the MiSeq sequencing platform.
The team identified 27 unique bacterial features unique to the gut microbiomes from stools of people with NAFLD-cirrhosis. They were able to use this noninvasive stool test to pick out the people with known NAFLD-cirrhosis with 92% accuracy, but more importantly, the test allowed them to differentiate the first-degree relative with previously undiagnosed NAFLD-cirrhosis with 87% accuracy. The results were confirmed by magnetic resonance imaging (MRI).
At the genus level, both NAFLD-cirrhosis and NAFLD without advanced fibrosis group were enriched with Streptococcus, but only the NAFLD-cirrhosis group was enriched with Megasphaera. Species belonging to the family Enterobacteriaceae and the genera Streptococcus and Gallibacterium were the most enriched in NAFLD-cirrhosis, while Faecalibacterium prausnitzii and species belonging to the genus, Catenibacterium and the families Rikenellaceae, Mogibacterium, Peptostreptococcaceae were enriched in non-NAFLD controls.
Rohit Loomba, MD, a professor of medicine and senior author of the study, said, "If we are better able to diagnose NAFLD-related cirrhosis, we will be better at enrolling the right types of patients in clinical trials, and ultimately will be better equipped to prevent and treat it. This latest advance toward a noninvasive stool test for NAFLD-cirrhosis may also help pave the way for other microbiome-based diagnostics and therapeutics, and better enable us to provide personalized, or precision, medicine for a number of conditions." The study was published on March 29, 2019, in the journal Nature Communications.
Related Links:
University of California San Diego