Genomic Alterations and Expression Profiles Diagnose AEL
By Labmedica International staff writers
Posted on 08 Apr 2019
A recent paper pinpointed the genomic alterations that define the subgroups that comprise acute erythroid leukemia.
Acute erythroid leukemia (AEL) is a high-risk leukemia of poorly understood genetic basis, with controversy regarding its diagnosis within the disease spectrum encompassed by myelodysplasia and myeloid leukemia. Myelodysplastic syndromes (MDS) are a group of cancers in which immature blood cells in the bone marrow do not mature and therefore do not become healthy blood cells. In contrast, leukemia is a cancer of the myeloid line of blood cells, characterized by the rapid growth of abnormal cells that build up in the bone marrow and blood and interfere with normal blood cells.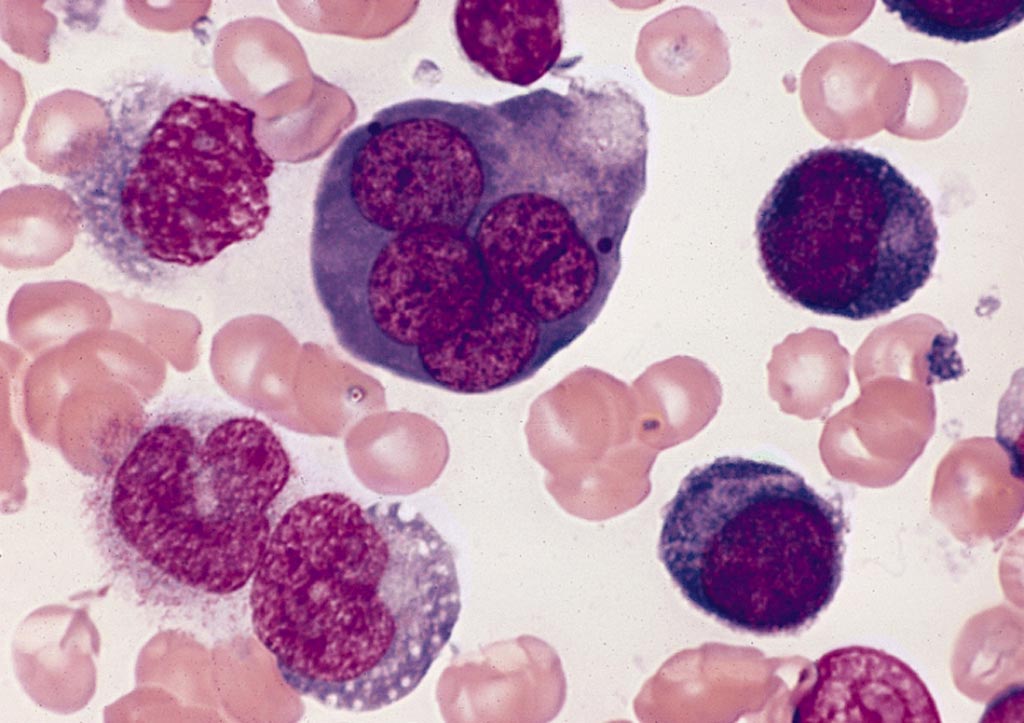 To unravel the controversy regarding diagnosis of AEL, investigators at St. Jude Children's Research Hospital (Memphis, TN, USA) compared genomic features of 159 childhood and adult AEL cases with non-AEL myeloid disorders. Their results defined five age-related subgroups with distinct transcriptional profiles: adult, Tumor protein p53 (TP53) mutated; Nucleophosmin (NPM1) mutated; Histone-lysine N-methyltransferase 2A (KMT2A) mutated/rearranged; adult, DEAD-box helicase 41 (DDX41) mutated; and pediatric, Nucleoporin 98 (NUP98) rearranged.
The investigators found that genomic features influenced outcome of the disease, with NPM1 mutations and HOXB9 (Homeobox protein Hox-B9) overexpression being associated with a favorable prognosis and TP53, FLT3 (FMS related tyrosine kinase 3), or RB1 (RB transcriptional corepressor 1) alterations being associated with poor survival.
"Genomic alterations and gene expression profiles were the strongest predictors of outcome in patients with AEL, which suggests they should be incorporated into the diagnostic and prognostic criteria," said senior author Dr. Charles Mullighan, professor of pathology at St. Jude Children's Research Hospital. "These results mark a new era in understanding and treatment of AEL, an aggressive leukemia that has been plagued by diagnostic controversy and poor outcomes."
The paper was published in the March 29, 2019, online edition of the journal Nature Genetics.
Related Links:
St. Jude Children's Research Hospital