Preterm Birth Clues Identified in Cervicovaginal Microbiome
By Labmedica International staff writers
Posted on 03 Apr 2019
Failure to predict and understand the causes of preterm birth, the leading cause of neonatal morbidity and mortality, have limited effective interventions and therapeutics. Preterm birth (PTB) is defined as birth before 37 completed weeks of gestation and is the leading cause of death in neonates and children under the age of 5.
The interaction between microbial communities and their host, in many biological niches, has been found to be mechanistically involved in health and disease pathogenesis. There have been only a few studies that have examined the relationship between cervicovaginal microbial communities and spontaneous preterm birth.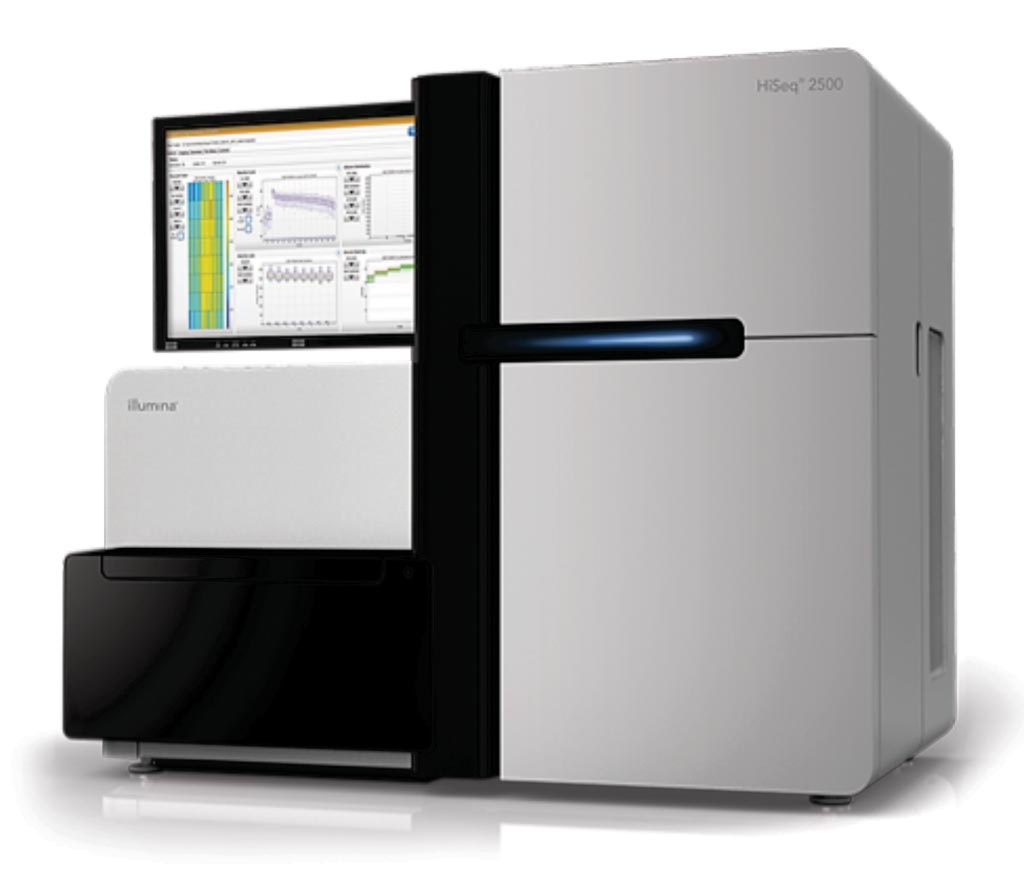 A group of scientists collaborating with the University of Maryland School of Medicine (Baltimore, MD, USA) enrolled within 2,000 pregnant women, and identified a few hundred women for a nested case-control study of spontaneous preterm birth (sPTB), a group that included 107 extensively phenotyped women who gave birth prior to 37 weeks of gestation and 432 unaffected women who delivered their babies at term. Nearly three-quarters of the participants were African-American, and the median age of the mothers was 28 years old. The investigators had access to cervicovaginal swab samples and anthropometric measurements collected at three points during pregnancy: at 16 to 20 weeks gestation, 20 to 24 weeks gestation, and between 24 and 28 weeks gestation.
Amplicons were visualized on a 2% agarose gel, quantified, pooled in equimolar concentration, and purified prior to loading on an Illumina HiSeq 2500 modified to generate 300 bp paired-end reads. When the scientists compared microbial community members in cervicovaginal samples from those cases and controls, which were profiled with 16S ribosomal RNA gene sequencing, they saw seven bacterial taxa that appeared to be associated with spontaneous preterm birth, particularly in women with African-American ancestry. The team studied that association further using enzyme-linked immunosorbent assay (ELISA)-based immunological profiling, focused on host-derived anti-microbial peptides known as beta-defensin-2, that have previously been described in studies of the genital tract, both in healthy women and those suffering from bacterial infections.
The results indicated that the presence of Lactobacillus bacteria that are normally considered beneficial did not necessary coincide with diminished risk of spontaneous preterm birth. Instead, the data suggested that enhanced beta-defensin-2 levels in cervicovaginal samples typically coincided with decreased spontaneous preterm birth risk, while lower-than-usual levels of the protein tended to track with increased risk, even when high levels of bacteria belonging to Lactobacillus species were present. That beta-defensin-2 effect was especially pronounced in the African-American women, but was not significant when the team analyzed data for non-African-American women alone. Likewise, African-American women who delivered their infants at term also had increased beta-defensin-2 levels compared to non-African-American women with at-term deliveries.
The author concluded that higher vaginal levels of β-defensin-2 lowered the risk sPTB associated with cervicovaginal microbiota in an ethnicity-dependent manner. Surprisingly, even in Lactobacillus spp. dominated cervicovaginal microbiota, low β-defensin-2 was associated with increased risk of sPTB. Their findings hold promise for diagnostics to accurately identify women at risk for sPTB early in pregnancy. The study was published on March 21, 2019, in the journal Nature Communications.
Related Links:
University of Maryland School of Medicine