Clinical ddPCR Diagnostic Test System Gets FDA Clearance
By Labmedica International staff writers
Posted on 07 Mar 2019
A test designed for monitoring treatment response in chronic myeloid leukemia and is also the first-ever digital polymerase chain reaction (PCR) product to receive US official government approval.
The test uses a clinical instrument, called the QXDx AutoDG Droplet Digital ddPCR System. It is designed to give users the flexibility to run US Food and Drug Administration (FDA, Silver Springs, MD, USA) -cleared in vitro diagnostic medical device (IVD) tests, as well as laboratory developed tests, and uses a simple, user-friendly workflow that is also scalable.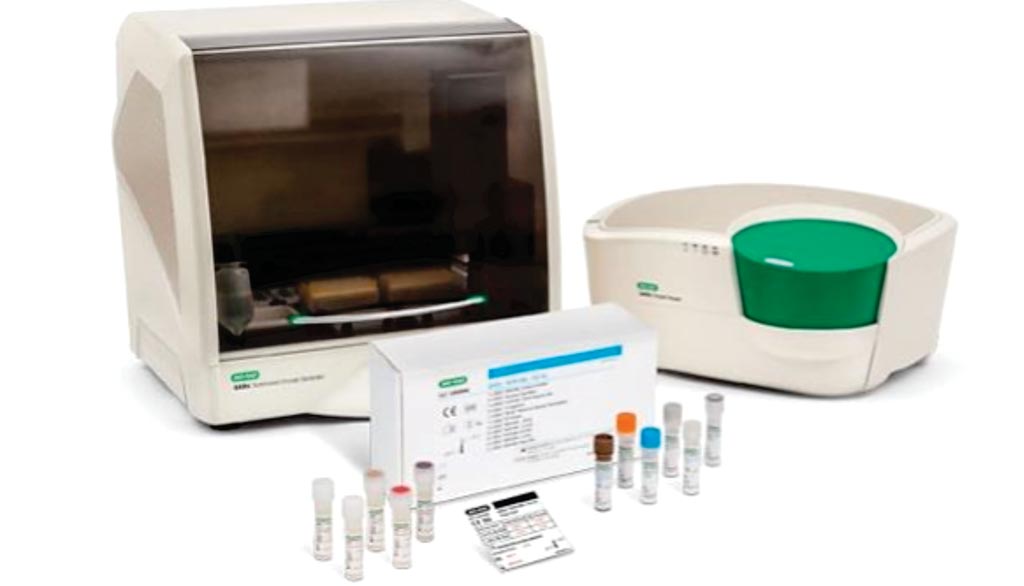 The QXDx BCR-ABL %IS Kit was CE marked in late 2017. The test uses Bio-Rad's clinical instrument, called the QXDx AutoDG ddPCR System. It quantifies BCR-ABL fusions, specifically p210 transcripts, and can detect the residual levels seen in patients on tyrosine kinase inhibitor therapy. Measuring residual levels of BCR-ABL in chronic myeloid leukemia (CML) patients treated with the first-line tyrosine kinase inhibitor (TKI) imatinib, for example, can help physicians decide whether it might be necessary to start a second-line TKI, such as dasatinib, nilotinib, or bosutinib.
Digital PCR-based methods can offer lower levels of resolution than standard quantitative reverse transcription PCR (RT-qPCR). Bio-Rad's new test can detect molecular response down to MR 4.7 (LOD), or 0.002% on an International Scale, according to the firm's website, with levels of BCR-ABL between 0.01% and 0.001% defining a so-called deep molecular response that predicts better long-term outcomes.
Bio-Rad introduced ddPCR as a research tool in 2012, and it was quickly adopted for liquid biopsy and rare mutation detection in cancer research, the firm noted in a statement. To date, there are more than 3,400 publications citing the ddPCR technology, including more than 900 publications focused on liquid biopsy.
Related Links:
US Food and Drug Administration