Newborn Genomic Sequencing Detects Disease Risk Factors
By Labmedica International staff writers
Posted on 15 Jan 2019
Genomic sequencing provides many opportunities in newborn clinical care, but the challenges of interpreting and reporting newborn genomic sequencing (nGS) results need to be addressed for its broader and effective application.
Recent advances in genomic sequencing (GS) technologies have raised the possibility of its routine implementation in newborn care. Newborn GS (nGS) provides many potential opportunities in the clinical management of a newborn. First, it might identify risk for a broad range of disorders in babies who are asymptomatic at birth and thereby expand the spectrum of conditions for which screening is possible.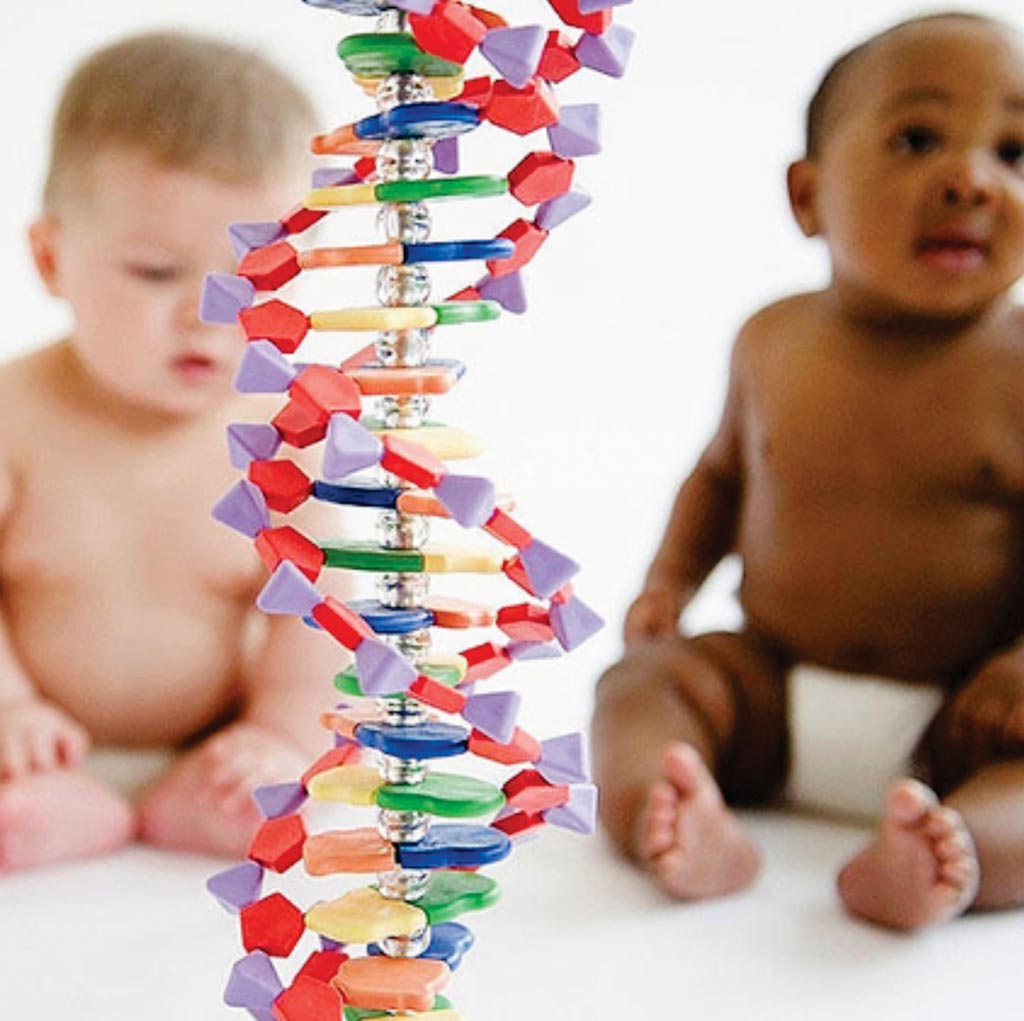 A team of scientists collaborating with the Brigham and Women's Hospital (Boston, MA, USA) enrolled 128 healthy newborns from a well-baby nursery and 31 ill newborns from the hospital's neonatal and pediatric intensive care units. Family histories were collected for all enrolled participants. Half of the families from each group were randomized to receive standard care, including "heel prick" newborn screening which tests for about 30 genetic conditions, and genetic counseling based on family history; the other half received whole exome sequencing in addition to standard care and genetic counseling.
The team reported that 15 (9.4%) were found to have a genetic variant for which there was strong evidence of increased risk of a disorder that presents or is clinically manageable during childhood, or a variant in a gene for which there was moderate evidence of risk but for which an intervention during childhood might prevent devastating outcomes later in life.
The team found variants associated with several heart conditions, including six newborns with variants associated with dilated or hypertrophic cardiomyopathy and another newborn with a variant associated with supravalvular aortic stenosis. These conditions can be monitored over time, and families have been referred to cardiac specialists. Another newborn was found to have a risk variant for biotinidase deficiency. Further testing determined that the infant had partial biotinidase deficiency, a condition that can cause skin rash, hair loss and seizures. The child's diet is now being supplemented with biotin, which is expected to prevent any disease manifestations.
Robert C. Green, MD, MPH, a professor and co-author of the study, said, "The BabySeq Project is the first randomized trial of sequencing in newborns and the first study to fully examine the wealth of unanticipated genetic risk information in children. We were stunned by the number of babies with unanticipated genetic findings that could lead to disease prevention in the future." The study was published on January 3, 2019, in the journal American Journal of Human Genetics.
Related Links:
Brigham and Women's Hospital

Latest Molecular Diagnostics News