LAMP Test Rapidly Detects Sexually Transmitted Chlamydia
By Labmedica International staff writers
Posted on 10 Jan 2019
Chlamydia trachomatis is the leading cause of sexually transmitted diseases (STDs) in females and males in both developed and developing countries, with more than 110 million cases annually. C. trachomatis resists antibiotic treatment and is a cofactor in HIV transmission and human cervical cancer.
For nucleic acid amplification tests, recently loop-mediated isothermal amplification (LAMP) has presented an attractive alternative to standard methods like polymerase chain reaction (PCR) due to its low price, ease of use, rapid results, and lack of requirement for an expensive thermal cycler and specialized kits for DNA extraction and purification.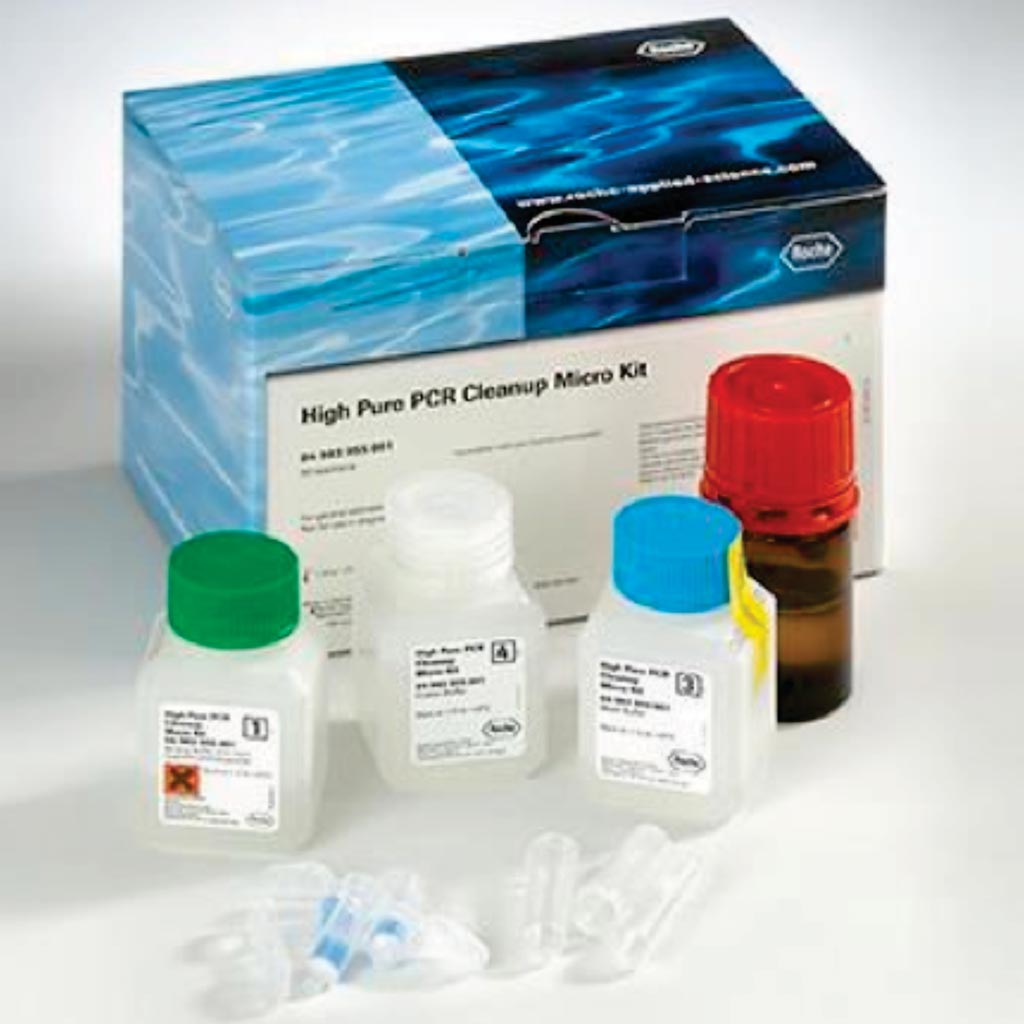 Scientists at the Chulalongkorn University (Bangkok, Thailand) and their associates have developed a rapid, inexpensive, easy-to-interpret, sensitive and specific point-of-care (POC) C. trachomatis detection system, using a LAMP assay for target C. trachomatis DNA amplification, followed by gold nanoparticle probe (AuNP) for colorimetric C. trachomatis specific readout.
The team collected endocervical swab samples were randomly selected from a prospective study cohort of sexually transmitted disease (STD) prevalence in symptomatic and healthy (which may include non-symptomatic patients) Thai women aged 15 to 54 years in Bangkok and nearby areas. The samples were collected by clinicians during 2011 and 2012 from qualified volunteers. The sample size of 130 (96 symptomatic and 34 healthy) was computed based on a standard statistical formula.
A set of six primers was designed for LAMP to target eight distinct regions on the C. trachomatis ompA gene. To determine the optimal LAMP assay condition (incubation temperature and incubation time), the LAMP reaction was incubated at 59 °C to 65 °C for 30 to 60 minutes (without loop primers) and 10 to 35 minutes (with loop primers). A 25 μL LAMP reaction comprised DNA template, High Pure PCR Template Preparation Kit. Nanogold particles of 10 nm were appended to the probe to create the complementary AuNP-DNA probe specific for the C. trachomatis LAMP product.
Of the 130 clinical samples, the LAMP-AuNP sensitivity was 96% (23/24) and specificity 99% (105/106). This result is higher than the LAMP-GE. The percentages of assay accuracy for PCR-GE and LAMP-AuNP were equal (98%), whereas for LAMP-GE it was 96%. The AuNPs allow simple visualization of results and improve the LAMP specificity and sensitivity. The percentages of assay accuracy for the independent replicate detection were 100% for PCR-GE, 99% for LAMP-AuNP, and 98% for LAMP-GE. Verification from the UV-vis spectra supported the convenient colorimetric reading of the LAMP-AuNP assay.
The authors concluded that the C. trachomatis LAMP-AuNP detection is appropriate for local and resource-constrained settings. The assay directly uses clinical samples, obtains results in 32 to 47 minutes and the result is readable by the naked eye. The study was published on December 20, 2018, in the journal Public Library of Science Neglected Tropical Diseases.
Related Links:
Chulalongkorn University