Fracture Risk Predicted with New Genetic Screen
By Labmedica International staff writers
Posted on 09 Aug 2018
Low bone mineral density (BMD) is the major determinant for osteopenia and osteoporosis, which increase the chances of fragility fracture especially for elderly women. Low BMD is also a risk factor for bone fractures, especially stress fracture.
Early identification of people with an increased genetic risk for osteoporosis could be an important way to prevent or reduce the incidence of bone fracture, which according to the National Osteoporosis Foundation affects two million people each year and accounts for USD 19 billion in annual health care costs.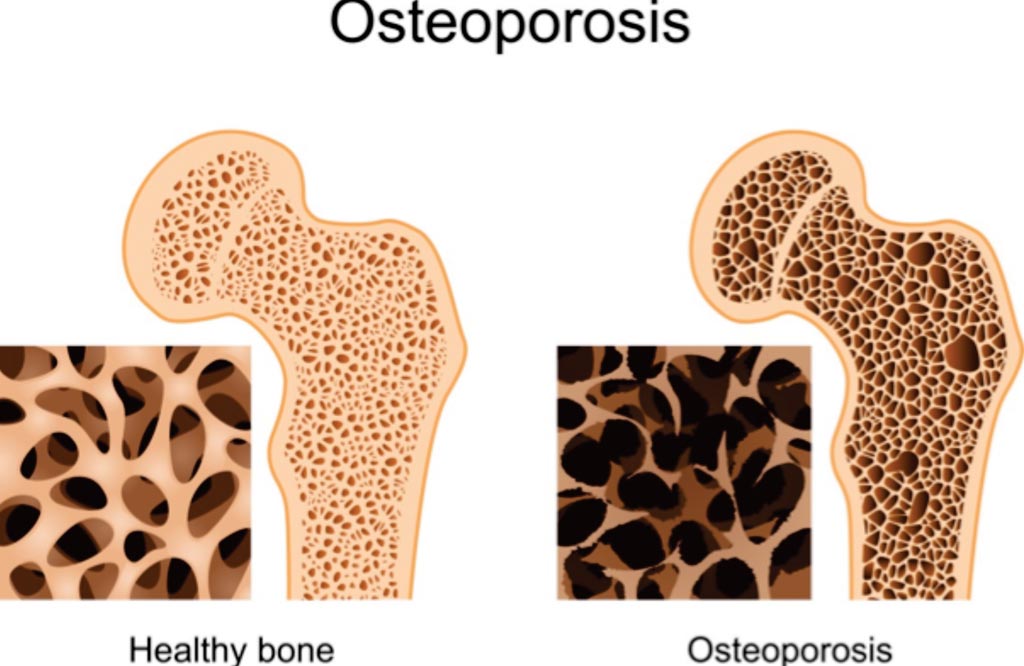 A scientist at Stanford University Medical Center (Stanford, CA, USA) analyzed the genetic data and health information of nearly 400,000 people in the UK Biobank, a vast compendium of de-identified information freely available to public health scientists around the world. For each participant, data on bone-mineral density, age, height, weight and sex, as well that participant's genome sequence was collected. A computer algorithm to identify naturally occurring genetic differences among people found with low bone-mineral density was developed.
Using the algorithm, the scientist was able to identify 1,362 independent differences, or single-nucleotide polymorphisms (SNPs), that correlated with low bone-mineral density readings. The resulting algorithm assigned a score to each of the nearly 400,000 participants to indicate their risk of low bone-mineral density; subsequent analyses showed that those in the bottom 2.2% of these scores were 17 times more likely than their peers to have been diagnosed with osteoporosis and nearly twice as likely to have experienced a bone fracture. A total of 1,362 independent SNPs were identified with a genome-wide significant association to estimated bone mineral density (eBMD). These SNPs clustered into 899 loci, of which 286 were previously identified and 613 are new.
Stuart K. Kim, PhD, an emeritus professor and sole author of the study, said, "Fifteen million people in this country have already accessed their genome sequences using direct-to-consumer testing services. I think this analysis has the potential to become the standard of care in the coming years. It would be a relatively simple measure to identify those who should have their bone-mineral density tested and perhaps take steps at an early age to ensure their future bone health." The study was published on July 26, 2018, in the journal PLOS ONE.
Related Links:
Stanford University Medical Center

Other channels