MicroRNA Panel Delivers Thyroid Cancer Diagnosis
By Labmedica International staff writers
Posted on 08 Aug 2018
A 19 microRNA panel established by using next-generation sequencing classifies indeterminate thyroid nodule samples as being either malignant or benign.
MicroRNAs (miRNAs) and short interfering RNAs (siRNA) comprise a class of about 20 nucleotides-long RNA fragments that block gene expression by attaching to molecules of messenger RNA in a fashion that prevents them from transmitting the protein synthesizing instructions they had received from the DNA. MiRNAs resemble siRNAs of the RNA interference (RNAi) pathway, except miRNAs derive from regions of RNA transcripts that fold back on themselves to form short hairpins, whereas siRNAs derive from longer regions of double-stranded RNA. With their capacity to fine-tune protein expression via sequence-specific interactions, miRNAs help regulate cell maintenance and differentiation.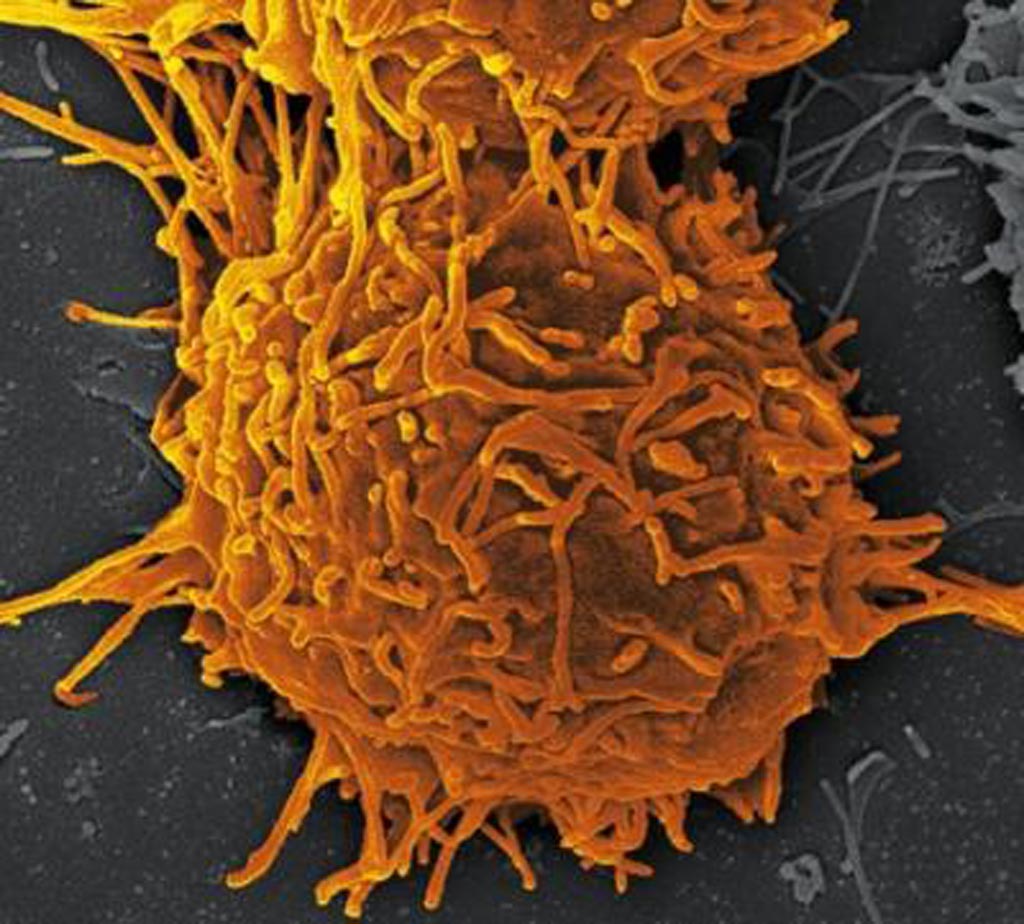 Patients with suspicious thyroid nodules often undergo fine needle aspiration biopsy (FNAB) to facilitate the diagnosis of malignancy. However, roughly 30% of patients who undergo this procedure receive indeterminate results. As previous studies had identified several microRNAs with altered expression in thyroid cancer, investigators at the Hadassah-Hebrew University Medical Center (Israel) utilized next-generation sequencing (NGS) technology to identify diversities in the miRNA expression profile of benign versus malignant thyroid nodules.
During the study a total of 274 samples were obtained from 102 patients undergoing thyroidectomy. Of these samples, 71% were benign and 29% were malignant. Nineteen miRNAs were identified as statistically different between benign and malignant samples. The 19 miRNA panel was used to evaluate 66 biopsy specimens from 35 patients with indeterminate pathology. Results revealed that 22 patients had malignant thyroid nodules, while 13 patients had benign thyroid nodules. Of the patients with malignancy, 15 patients were diagnosed with papillary thyroid cancer, and seven patients were diagnosed with follicular thyroid cancer. The miRNA panel's sensitivity, specificity, negative and positive predictive values, and overall accuracy were 91%, 100%, 87%, 100%, and 94%, respectively.
"Thyroid nodules are extremely common and occasionally harbor cancer," said first author Dr. Haggi Mazeh, chief of surgery at the Hadassah-Hebrew University Medical Center, "and there are currently limited options for further management, representing a clinically unmet need. Our results provided a refined list of candidate microRNA for diagnostic use, and confirmed the perception that microRNA quantification is a promising form of molecular pathology. Further studies are needed to test the clinical utility of this approach in prospective patients."
The study was published in the July 26, 2018, online edition of the journal Cancer Epidemiology, Biomarkers & Prevention.
Related Links:
Hadassah-Hebrew University Medical Center

Other channels