Biomarker Detects Active Melanoma and Predicts Survival
By Labmedica International staff writers
Posted on 26 Jul 2018
Melanoma is the most dangerous form of skin cancer, these cancerous growths develop when unrepaired DNA damage to skin cells, which is most often caused by ultraviolet radiation from sunshine or tanning beds, triggers mutations (genetic defects) that lead the skin cells to multiply rapidly and form malignant tumors.
A substantial number of melanoma patients develop local or metastatic recurrence, and early detection of these is vital to maximize benefit from new therapies such as immune checkpoints or inhibitors of specific genes. If melanoma is recognized and treated early, it is almost always curable, but if it is not, the cancer can advance and spread to other parts of the body, where it becomes hard to treat and can be fatal.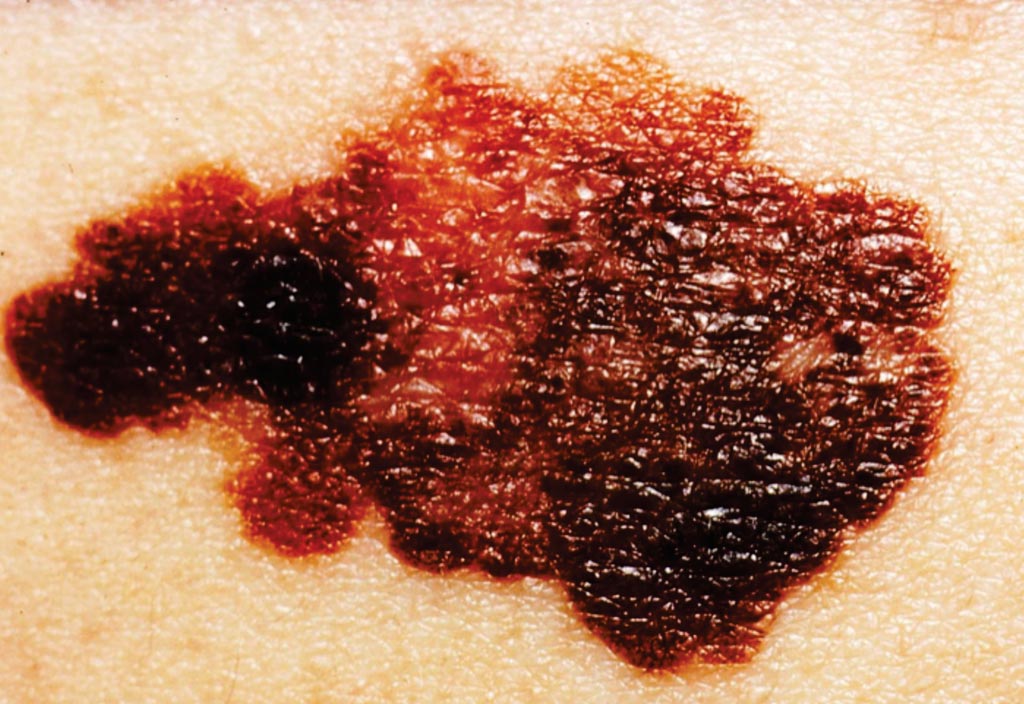 Clinical Oncologists and their colleagues at the University of Sheffield (Sheffield, UK) explored the use of novel DNA copy-number profiles in circulating cell-free DNA (cfDNA) as a potential biomarker of active disease and survival. Melanoma patients were recruited from oncology and dermatology clinics, and cfDNA was isolated from stored blood plasma. The team used low-coverage whole-genome sequencing, and created copy-number profiles from cfDNA from 83 melanoma patients, 44 of who had active disease.
The scientists found that the copy-number aberration score (CNAS) was a good discriminator of active disease (odds ratio = 3.1), and CNAS above or below the 75th percentile remained a significant discriminator in multivariable analysis for active disease. Additionally, mortality was higher in those with CNASs above the 75th percentile than in those with lower scores (Hazard Ratio (HR) =3.4) adjusting for stage of disease, disease status (active or resected), BRAF status, and cfDNA concentration.
The authors concluded that their study demonstrates the potential of a de novo approach utilizing copy-number profiling of cfDNA as a biomarker of active disease and survival in melanoma. Longitudinal analysis of copy-number profiles as an early marker of relapsed disease is warranted. The study was published in June 2018 in the journal Clinical Chemistry.
Related Links:
University of Sheffield

Other channels