Link Found Between Alcohol, Genes and Heart Failure
By Labmedica International staff writers
Posted on 07 Jun 2018
Alcoholic cardiomyopathy (ACM) is caused by chronic and excessive alcohol intake. Although moderate levels of alcohol consumption may have some beneficial cardiovascular effects, prolonged and excessive consumption can lead to deleterious consequences including cardiac arrhythmias and a dilated cardiomyopathy (DCM) phenotype.
The pathophysiology of ACM is not fully understood, and the relationship between the degree of alcohol exposure and severity of end-organ damage is not straightforward. In particular, not all individuals with high alcohol intake develop ACM, and this heterogeneity in response indicates differences in underlying susceptibility, likely both genetic and environmental.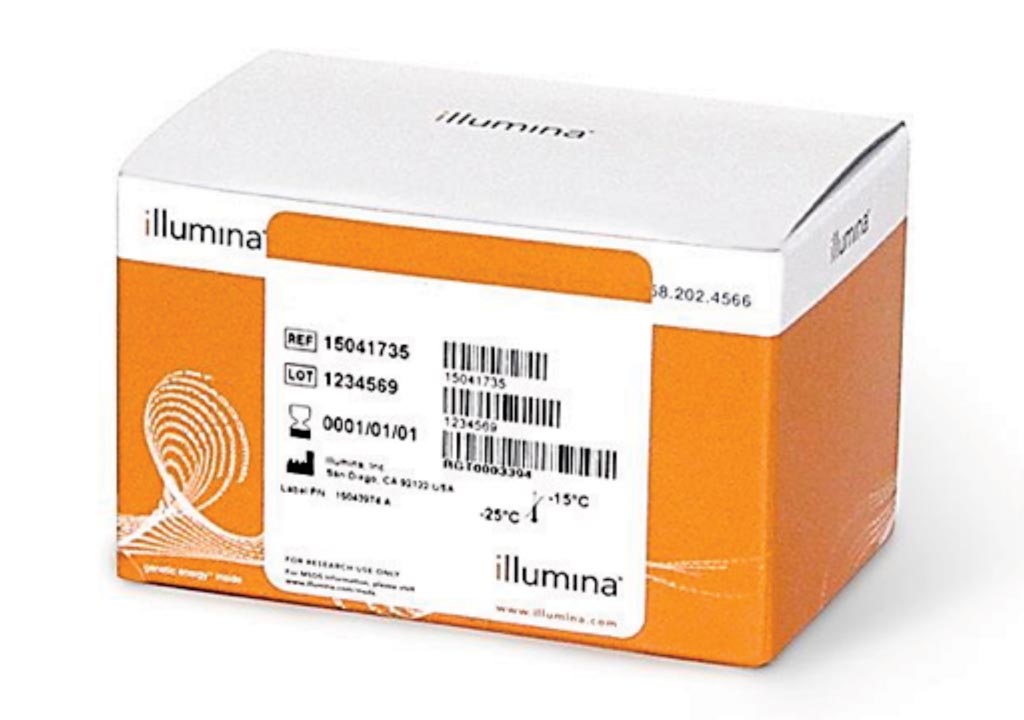 A large team of international scientists collaborating with Imperial College London (London, UK) recruited 141 patients with a type of heart failure called alcoholic cardiomyopathy (ACM). A total of 716 consecutive patients with DCM confirmed by late gadolinium enhancement cardiac magnetic resonance were prospectively enrolled and a total of 445 healthy volunteers free from self-reported cardiovascular disease or family histories of disease, were recruited prospectively. Next generation sequencing was carried out using the Illumina TruSight Cardio Sequencing kit or a custom Agilent SureSelect XT target capture with similar content and run on Illumina platforms or Life Technologies 5500XL.
The team found that variants in well-characterized DCM-causing genes were more prevalent in patients with ACM than control subjects (13.5% vs. 2.9%), but similar between patients with ACM and DCM (19.4%) and with a predominant burden of titin (TTN) truncating variants (TTNtv) (9.9%). Separately, they identified an interaction between TTN genotype and excess alcohol consumption in a cohort of DCM patients not meeting ACM criteria. The presence of TTNtv did not predict phenotype, outcome, or functional recovery on treatment in ACM patients.
The authors concluded that TTNtv represent a prevalent genetic predisposition for ACM, and are also associated with a worse left ventricular ejection fraction in DCM patients who consume alcohol above recommended levels. Familial evaluation and genetic testing should be considered in patients presenting with ACM.
Paul J. Barton, PhD, an honorary research fellow and co-author of the study, said, "Alcohol and the heart have a complicated relationship. While moderate levels may have benefits for heart health, too much can cause serious cardiac problems. This study suggests that in people with titin-related heart failure, alcohol may worsen the condition. An important wider question is also raised by the study: do mutations in titin predispose people to heart failure when exposed to other things that stress the heart, such as cancer drugs or certain viral infections?" The study was published on May 14, 2018, in the Journal of the American College of Cardiology.
Related Links:
Imperial College London