Elevated Mir-24-3p Plays Prognostic Role in Breast Cancer
By Labmedica International staff writers
Posted on 13 Mar 2018
Breast cancer is the most common malignancy in women. In 2018 an estimated 266,120 new cases of invasive breast cancer are expected to be diagnosed in women in the USA, along with 63,960 new cases of non-invasive breast cancer. Therefore, there is a need to identify novel prognostic and predictive markers of occult metastases to better individualize adjuvant systemic therapy.
MicroRNAs (miRNAs) are small, noncoding RNA molecules 20-23 nucleotides in length that play key roles in regulation of cell division, differentiation, and death. Dysregulation of miRNA expression has been linked to carcinogenesis, invasion and metastasis. MicroRNAs can be detected and quantified reliably in plasma and tissue from cancer patients and have potential as biomarkers.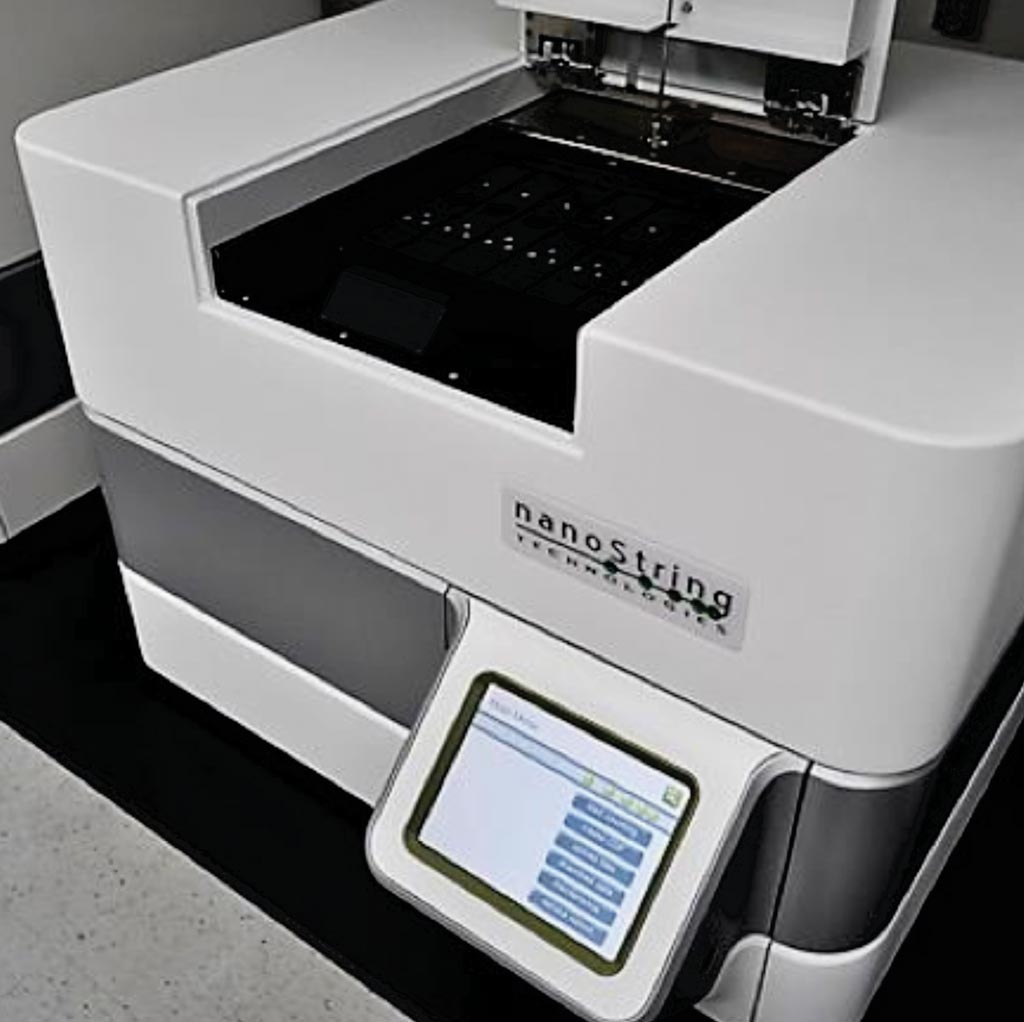 Scientists from NYU School of Medicine (New York, NY, USA) and their colleagues assessed assess the prognostic role of a panel of miRNAs in breast cancer. They collected plasma prospectively at the time of initial diagnosis from 1,780 patients with stage I-III breast cancer prior to definitive treatment. They identified plasma from 115 patients who subsequently developed distant metastases and 115 patients without metastatic disease. Both groups were matched by: age at blood collection, year of blood collection, breast cancer subtype, and stage. The median follow up was 3.4 years (range, 1-9 years).
The team extracted total RNA was from plasma using the Plasma/Serum RNA Purification Midi Kit. RNA quality and quantity were analyzed on a Bioanalyzer 2100 using a pico chip. miRNA samples were hybridized using the NanoString nCounter Human v3 miRNA Expression Assay, which includes 800 microRNAs. Hybridizations were processed on the nCounter Prep Station, and prepped cartridges were read on the NanoString Digital Analyzer using 280 field of view counts.
The scientists found that miR-24-3p was upregulated in patients with metastases, both in plasma and in breast cancer tissues. Patients whose primary tumors expressed high levels of miR-24-3p had a significantly lower survival rate compared to patients with low mir-24-3p levels. RNA-Seq data of the samples with the highest miR-24-3p expression versus those with the lowest miR-24-3p identified a specific gene expression signature for those tumors with high miR-24-3p. Possible target genes for miR-24-3p were predicted based on gene expression and binding site and their effects on cancer pathways were evaluated. Cancer, breast cancer and proteoglycans were the top three pathways affected by miR-24-3p overexpression. The study was published on February 5, 2018, in the journal Oncotarget.
Related Links:
NYU School of Medicine

Latest Molecular Diagnostics News
Other channels