Metagenomic Sequencing Quickly Identifies Pathogens in Body Fluids
By LabMedica International staff writers
Posted on 23 Nov 2020
Metagenomic next-generation sequencing (mNGS) is a shotgun sequencing approach in which all of the nucleic acid (DNA and RNA) in a clinical sample is sequenced at a very high depth, 10-20 million sequences per sample.
Being able to rapidly determine the cause of patients' infections can inform clinicians' treatment approaches and guide the selection of antibiotics. Fast and accurate pathogen identification is not always possible in the clinic, as cultures take time to grow and as polymerase chain reaction (PCR) testing requires an idea of what microbe might be the source of the infection.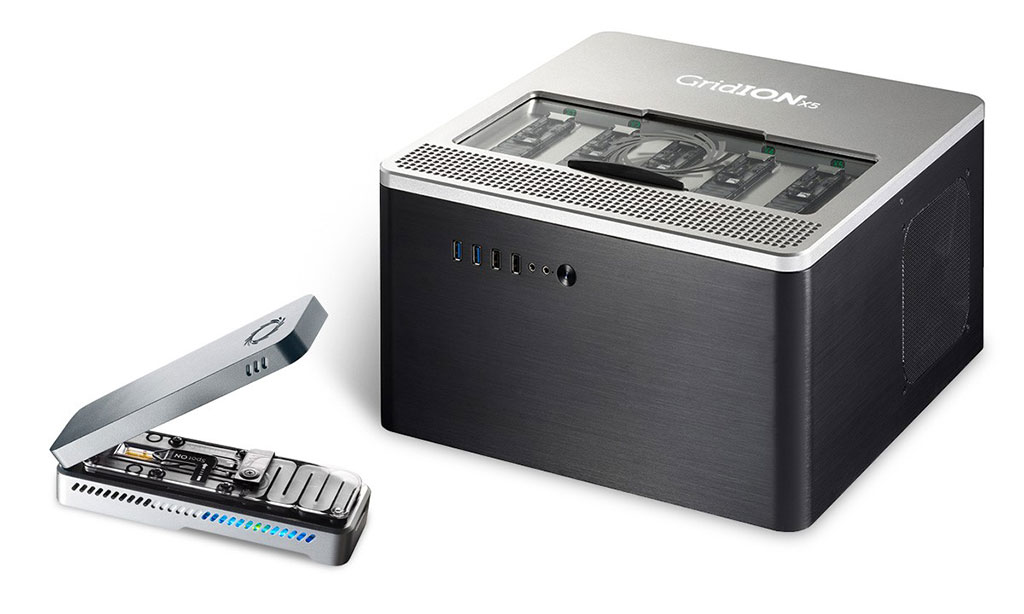 A team of Laboratory Medical Scientists at University of California, San Francisco (San Francisco, CA, USA) collected a range of body fluid samples, such as abscess, pleural, and cerebrospinal fluids, from 158 patients, most of whom were hospitalized. Of these, 127 samples were positive for a pathogen by culture, nine were culture negative, but PCR positive and 34 were negative controls. The investigators then applied the mNGS testing protocol they developed to those samples. This protocol, they noted, is cross-compatible with both Oxford Nanopore (Oxford, UK) and Illumina (San Diego, CA, USA) sequencing platforms, can analyze all body fluid types, and can be automated in clinical microbiology laboratories. The reads generated are analyzed via the sequence-based ultra-rapid pathogen identification (SURPI) software to determine which, if any, pathogen is present.
The team evaluated the two sequencing platforms in comparison to microbiological testing using culture, 16S bacterial PCR and/or 28S–internal transcribed ribosomal gene spacer (28S–ITS) fungal PCR. They determined that their approach could detect bacteria with 79.2% and 90.6% specificity using Illumina sequencing, and with 75% sensitivity and 81.4% percent specificity using a nanopore sequencing approach. The performance of the test varied slightly by sample type, with the highest accuracy stemming from CSF samples. Further, the team noted that nanopore sequencing began to return results in as little as 50 minutes and had an average sample-to-answer turnaround time of about six hours. Illumina sequencing, meanwhile, had an average turnaround time of about 24 hours.
The approach could also detect fungal pathogens, with 91% sensitivity and 89% specificity using Illumina sequencing and with 91% sensitivity and 100% using nanopore sequencing. Further, in a case series of a dozen patients whose samples were culture- and PCR-negative, but ultimately determined to have an infection, the scientists found that seven tested positive by mNGS. Only one of the negative controls was a false positive for a bacterial pathogen by mNGS, and of the false-negative cases,
Staphylococcus aureus
was the most commonly missed bacterium. The team suggested the lower sensitivity in detecting
S. aureus
, especially by nanopore sequencing, could be due to higher levels of background human host DNA.
The authors concluded that they had demonstrated the utility of mNGS in expanding the scope of conventional diagnostic testing to multiple body fluid types. The achievable less than six hours turnaround time using nanopore sequencing may also be essential for infections such as sepsis and pneumonia that demand a rapid response and timely diagnosis. The study was published on November 9, 2020 in the journal
Nature Medicine.
Related Links:

University of California, San Francisco
Oxford Nanopore
Illumina