Congenital Cytomegalovirus Infection Diagnosed Via Dried Blood Spots
By Labmedica International staff writers
Posted on 22 Aug 2019
Cytomegalovirus is the leading cause of congenital infection (cCMV) affecting up to 0.8% of newborns in high-income countries and is the most common cause of non-genetic deafness in childhood. A wide range of diseases diagnosed either at birth or in childhood, has been correlated to cCMV infection.
The diagnosis of cCMV infection can be achieved by the examination of salivary/urinary samples collected within the first 2–3 weeks of age as the results of newborn hearing screening program (NHSP). After this early period of life, it is possible to distinguish between congenital and acquired CMV infection just by examining the Dried Blood Spot (DBS) samples on the 'Guthrie' cards that are universally collected within three days from the birth.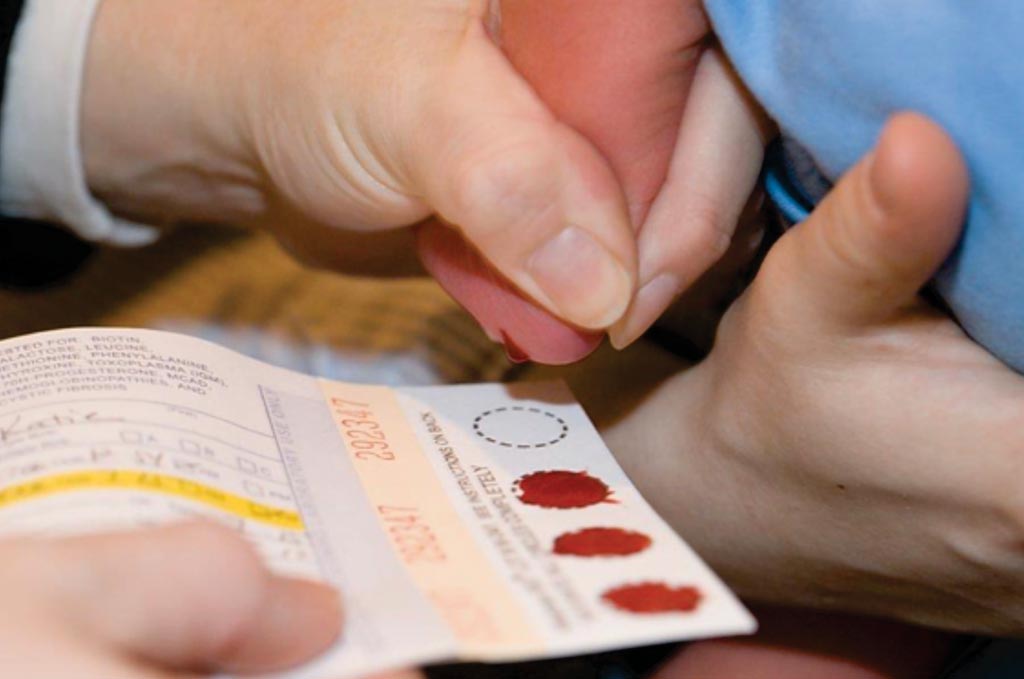 Medical scientists at the Università degli Studi di Milano (Milan, Italy) collected DBS samples from children with a diagnosis of deafness that were retrieved from the regional neonatal screening center and tested for CMV between January 1, 2014, and December 31, 2018. DBS samples were processed by two separate in-house steps consisting of DNA extraction from the DBS samples by a heat-extraction-method, followed by amplification of a fragment of the CMV genome using a nested-polymerase chain reaction. The lower limit of detection of the CMV-DBS test was 400 CMV-DNA copies/mL.
The investigators reported that overall, 82 children were included with a median age of 3.4 months; (lower-upper quartiles: 2–5.3 months; males: 60.9%). Most of them (70.7%) presented bilateral hearing loss with a symmetrical pattern in 79.3% of the cases. Auditory Brainstem Responses (ABR) thresholds were ≥ 70 dB HL (severe/profound deafness) in 46.5% of children. Among all tested children, 6.1% resulted positive for cCMV. The rate of severe/profound deafness was statistically higher in children with cCMV infection.
The authors concluded that the addition of DBS-test to the NHSP allowed the identification, in their first months of life, of a cCMV infection in 6.1% of children who had failed NHS. The introduction of a targeted CMV screening strategy could help clinicians in the differential diagnosis and in the babies' management. DBS samples can be considered a "universal newborns biobank": their storage site and duration should be the subject of political decision-making. The study was published on July 22, 2019, in the journal BMC Infectious Diseases.
Related Links:
Università degli Studi di Milano