Microbiome Composition Altered in Fibromyalgia Patients
By LabMedica International staff writers
Posted on 11 Jul 2019
Fibromyalgia (FM) is a prevalent syndrome, characterized by chronic widespread pain, fatigue and impaired sleep, that is challenging to diagnose and difficult to treat. FM is a long-term condition that affects 2% to 4% of the USA population, which equates to about 6 to 12 million people.
The gut microbiome is a vast and complex ecosystem of bacteria, yeasts, viruses, fungi, and other microorganisms that inhabit the digestive tract. These microorganisms are constantly exchanging signals with the cells of their host. Numerous studies have revealed that the interaction between the gut microbiome and the body plays an important role in health and disease.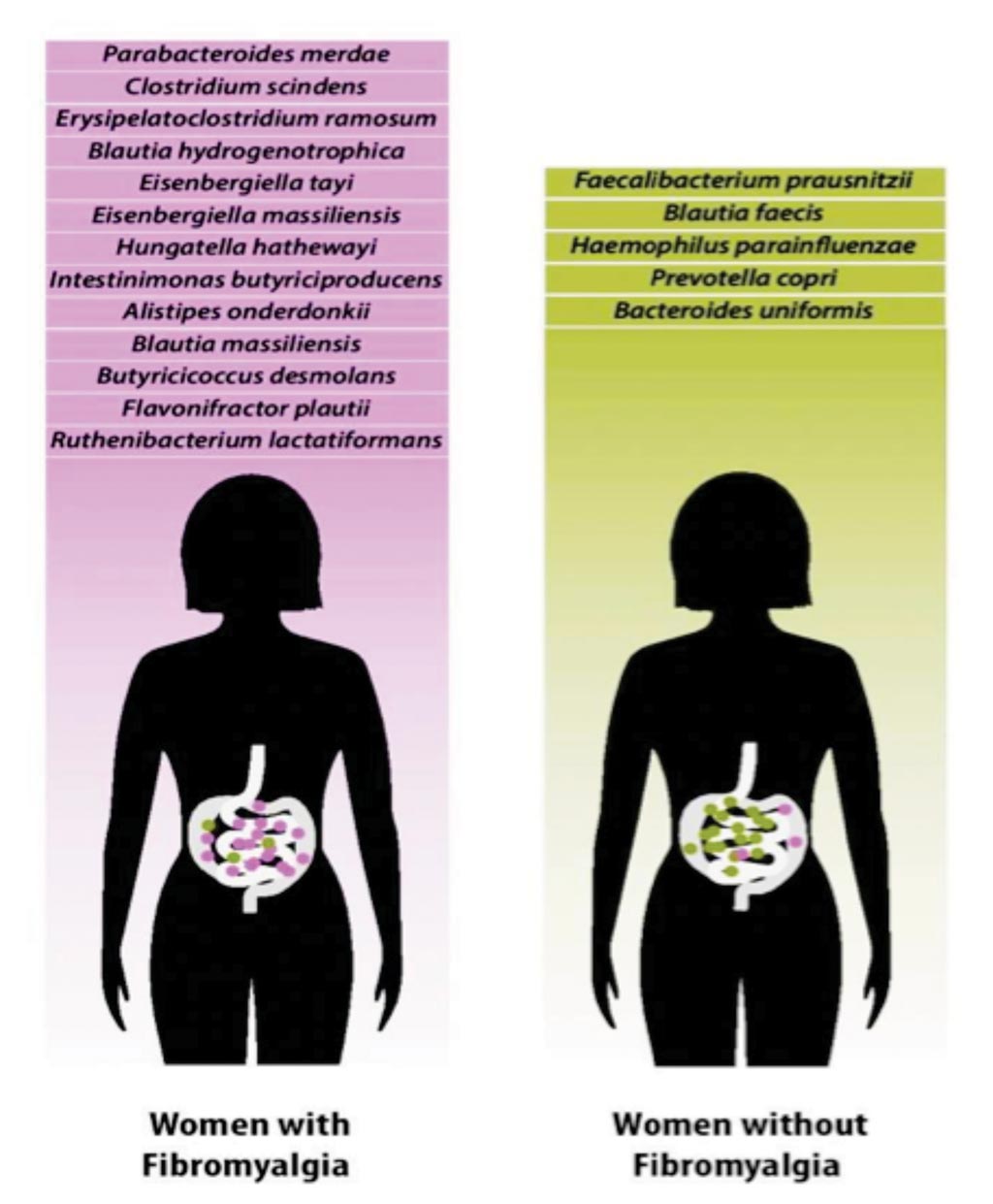 A multidisciplinary team led by McGill University Health Centre (Montreal, QC, Canada) enrolled 156 female Montreal residents who took part in the study, 77 had fibromyalgia, while the remaining 79 healthy individuals acted as controls. Some of the participants in the control group were the siblings, offspring, or parents of those with fibromyalgia or shared their living space. All participants gave samples of stool, urine, and saliva. They also underwent interviews. The scientists analyzed data from tests on the samples and from the interviews. They compared the results for the participants with fibromyalgia with those of their healthy counterparts.
The microbiomes of 77 women with FM and that of 79 control participants were compared using 16S rRNA gene amplification and whole genome sequencing. When comparing FM patients to unrelated controls using differential abundance analysis, significant differences were revealed in several bacterial taxa. Variance in the composition of the microbiomes was explained by FM-related variables more than by any other innate or environmental variable and correlated with clinical indices of FM. In line with observed alteration in butyrate metabolizing species, targeted serum metabolite analysis verified differences in the serum levels of butyrate and propionate in FM patients. To analyze the microbiomes in the stool samples, the team used machine learning and was able to identify which participants had fibromyalgia with an accuracy of 87.8%.
The team concluded that they observed a quantitative association between the abundance of several species of bacteria and the severity of fibromyalgia-related symptoms, including pain intensity, pain distribution, fatigue, sleep disturbances, and cognitive symptoms. They add that the abundance of the species of bacteria also correlated selectively with disease-related symptoms, but not with disease-independent variables. The article was published in the June 2019 issue of the journal Pain.
Related Links:
McGill University Health Centre