Women with HIV Frequently Pass CMV to Infant
By Labmedica International staff writers
Posted on 05 Jul 2017
Cytomegalovirus (CMV) can impair fetal growth, and babies born with the virus can have damage to the brain, liver, lung and spleen, as well as hearing loss.
People who are otherwise healthy usually do not experience any symptoms, but it can cause fever, sore throat, fatigue and swollen glands. In people with compromised immune systems, however, CMV can affect the eyes, lungs, liver, esophagus, stomach and intestines.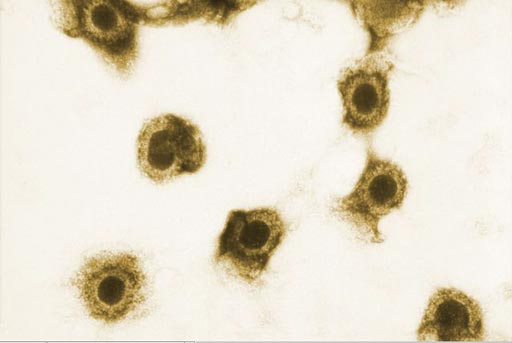 An international team of scientists led by those at University of California, Los Angeles (CA, USA) evaluated cytomegalovirus (CMV) urinary shedding in pregnant women infected with human immunodeficiency virus (HIV) to determine whether it poses an increased risk for congenital CMV infection (cCMV). They evaluated 260 pairs of mothers and infants, 222 from the Americas and 38 from South Africa, who were enrolled in a perinatal study. Maternal and infant urines were tested by qualitative real-time polymerase chain reaction (RT-PCR) for CMV DNA with quantitative RT-PCR performed on positive specimens.
The investigators found that 24 women (9.2%) had detectable CMV viruria by qualitative PCR. Maternal CMV viruria was not associated with mean CD4 cell counts or HIV viral load but was associated with younger maternal age. Overall, 10 of 260 infants (3.8%) had cCMV and women with detectable peripartum CMV viruria were more likely to have infants with cCMV than those without. HIV-positive women with CMV in their urine at the time of labor and delivery are more than five times likelier than HIV-positive women without CMV to transmit HIV to their infants. The study also found that they are nearly 30 times likelier to transmit CMV to their infants. Maternal gonorrhea and higher maternal HIV log10 viral load were also significant risk factors for cCMV.
The authors concluded that HIV-infected pregnant women not on antiretrovirals, urinary CMV shedding was a significant risk factor for CMV and HIV transmission to infants. Karin Nielsen-Saines, MD, MPH, a professor of clinical pediatrics, and senior author of the study, said, "The findings were surprising because prior studies in healthy pregnant women have not shown an association between CMV detection in urine, or even cervical secretions, and congenital CMV infection." The study was published on June 21, 2017, in the journal Clinical Infectious Diseases.
Related Links:
University of California, Los Angeles
Latest Microbiology News