Fujifilm Showcases DRI-CHEM NX700 Dry Chemistry Analyzer
By Labmedica International staff writers
Posted on 05 Feb 2018
Fujifilm Corporation (Tokyo, Japan) showcased its new generation dry chemistry analyzer series, DRI-CHEM NX700, which can perform multiple test parameters of clinical chemistry, at MEDLAB Middle East 2018.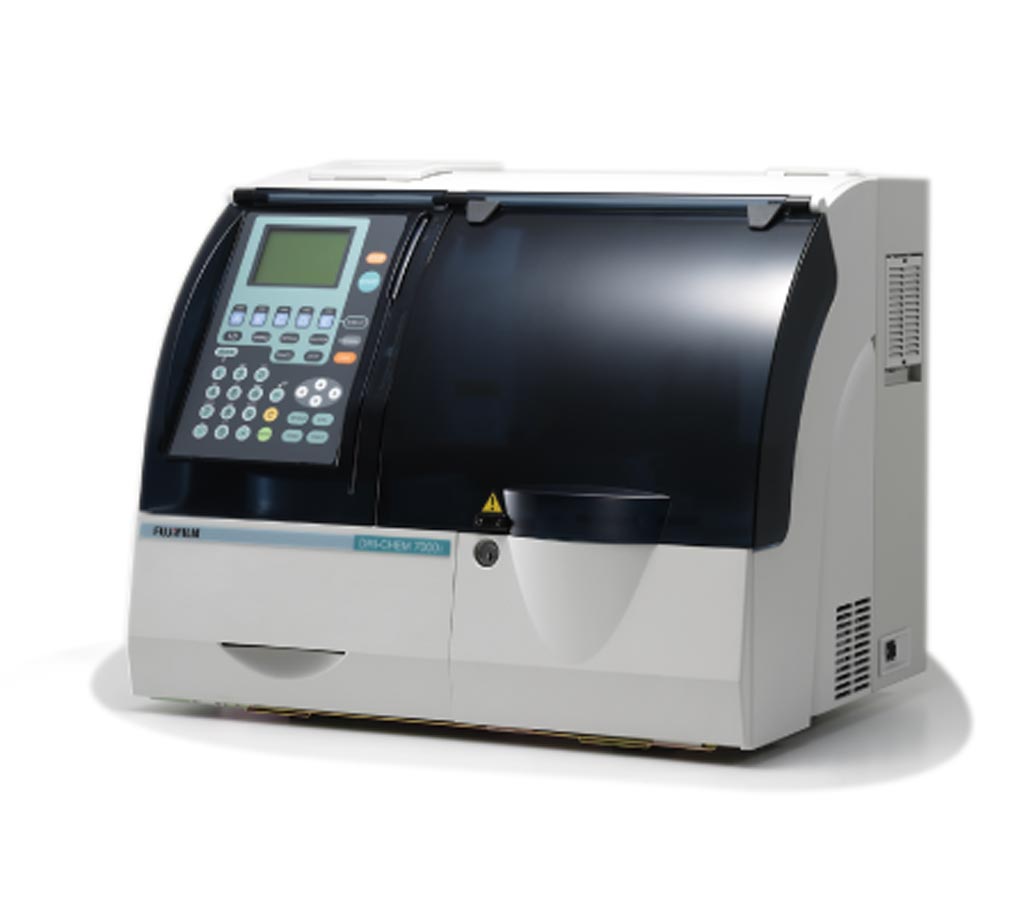 Fujifilm is a pioneer in diagnostic imaging and information systems for healthcare facilities and also provides Point-of-Care Testing products for healthcare providers who need immediate clinical test results. At MEDLAB Middle East 2018, the world's largest attended laboratory & IVD exhibition and conference held in Dubai, UAE from February 5-8, 2018, Fujifilm showcased its DRI-CHEM NX700 dry chemistry analyzer series which offers a high processing speed of 190 tests per hour and makes it possible to set five samples at the same time.
 
Equipped with STAT functionality to accommodate emergency interrupt measurement, the DRI-CHEM NX700 does not require pre-treatment of sample or calibration using the QC card system. It offers easy operations with a touch screen and intuitive new software, along with enhanced connectivity features and HL7 support. The DRI-CHEM NX700 dry chemistry analyzer series is patient-friendly as it requires a testing microsample of only 6 μL and 10 μL per test. Featuring a new design with a compact size and smaller foot print, it allows for the use of different range of sample tubes.