Absology Showcases Latest Advancements in Medical Diagnostics
By LabMedica International staff writers
Posted on 15 Nov 2023
Absology Co., Ltd. (Gyeonggi-do, Korea) is showcasing its POCT innovations at MEDICA 2023 that empower healthcare providers to deliver rapid, accurate diagnostic information at the patient's bedside. Absology is also highlighting its latest innovations in cardiac markers, infectious diseases, endocrine, urology, metabolism, and inflammation testing for humans and companion animals.
At MEDICA 2023, Absology is highlighting the ABSOL automated fluorescent immunoassay (FIA) analyzer. Designed for POCT near the patient testing device, it provides quantitative results based on immunoassay technology. The Absoludy cartridges utilize microfluidics lateral flow technology where the analyte of interest in the sample forms immune complexes while moving through the pathway in the cartridges. Inside ABSOL Analyzer, a built-in on/off valve system can actively control the flow of specimens to ensure reliable test results.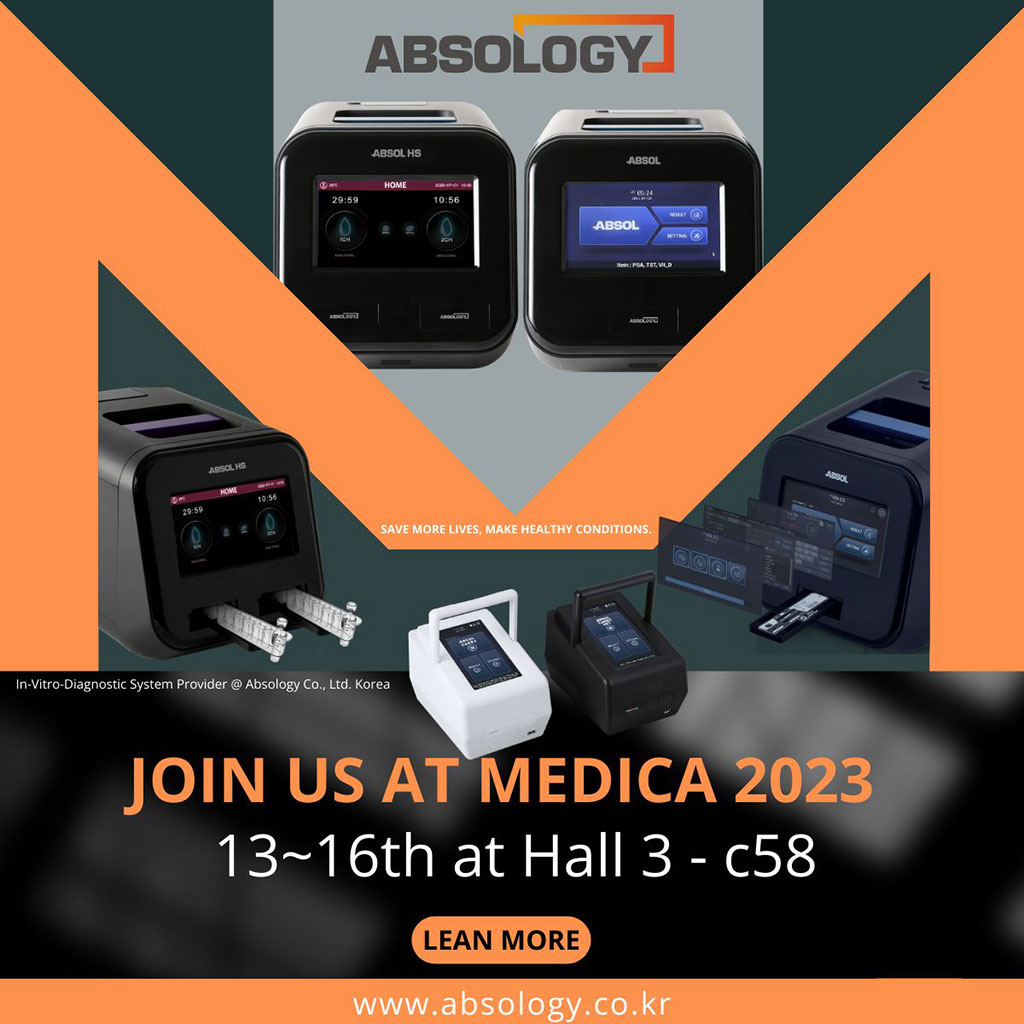 Absology is also highlighting its groundbreaking approach to Alzheimer's diagnosis with ABSOL HS. The cutting-edge POCT device, developed by ABSOLOGY's expert researchers, utilizes Photo oxidation-induced fluorescence amplification (PIFA) technology for unmatched sensitivity. It can detect Alzheimer's in its early stages, ensuring timely interventions and improved patient outcomes. Plus, ABSOL HS seamlessly integrates into the laboratory workflow, making disease detection hassle-free.
Related Links:
Absology Co., Ltd. 
Latest Medica 2023 News