Blood- And Urine-Based Biomarker Tests Could Identify Treatment of Acute Kidney Injury
By LabMedica International staff writers
Posted on 25 May 2023
Hospitalized patients who experience an acute kidney injury (AKI) often face unfavorable outcomes post-discharge, with limited effective treatment options. AKI can stem from various causes, such as sepsis, medication, or inadequate blood supply during cardiac bypass. Additionally, different cell types within the kidneys can sustain damage during AKI. Current AKI diagnosis relies on simple kidney function blood tests or measuring changes in urine output. These rudimentary diagnostic methods fail to identify the precise cause of injury or predict which patients are likely to respond better to treatment or recover kidney function. However, that could now change with the advent of new tests for biomarkers to identify the treatment of AKI.
Researchers at UW Medicine (Seattle, WA, USA) led a study involving retrospective analysis of 769 patients with AKI and 769 without the condition, monitoring them for five years post-hospital discharge. They identified two molecularly distinct AKI subgroups, or sub-phenotypes, linked with different risk profiles and long-term outcomes. One group had higher instances of congestive heart failure, while the other exhibited elevated rates of chronic kidney disease and sepsis. The latter group also displayed a 40% increased risk for significant adverse kidney events five years onward, compared to the first group.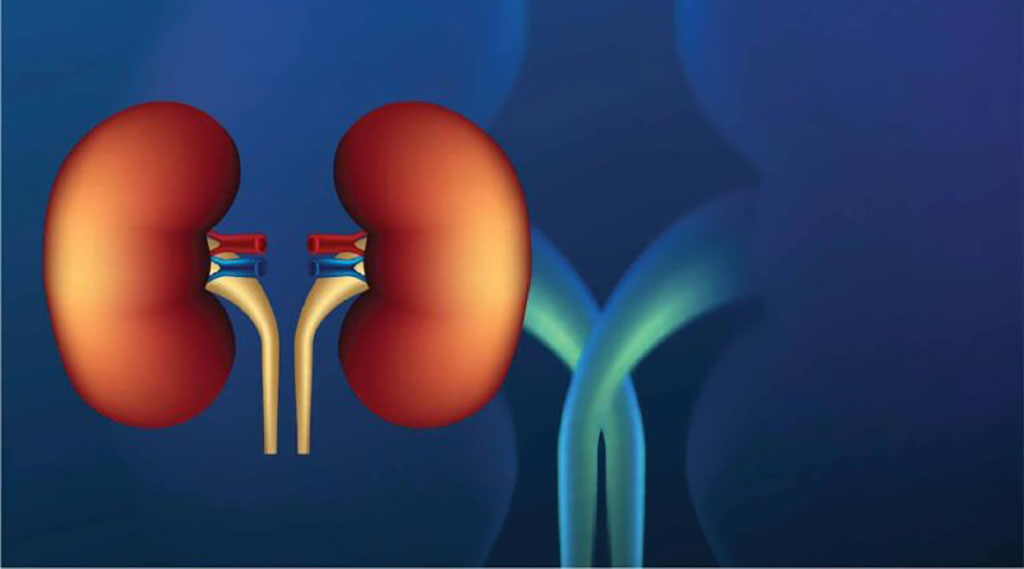 Interestingly, factors like sex, diabetes rate, or major surgical procedures as the cause of AKI did not vary across AKI subgroups. This suggests that routinely measured clinical indicators may not forecast the AKI subgroups, necessitating the assessment of blood and urine biomarkers for identification. Based on the findings, the researchers have proposed a strategy to categorize AKI patient subpopulations, aiming to identify therapies tailored to specific patient groups. Similar to how unique biomarkers guide treatments for patient subgroups with cancer or asthma, blood- and urine-based biomarkers could potentially help distinguish subgroups of patients with AKI, resulting in the development of new treatment ideas.
"We're attempting to better understand the clinical factors and molecular drivers of acute kidney injury so that, in the long run, we can better treat the different ways that people experience this disease process," said Dr. Jonathan Himmelfarb, a professor of nephrology at the UW School of Medicine and the study's senior author. "We want to better understand the individual characteristics of people who get acute kidney injury so we can establish common characteristics of subgroup populations of these patients to know whose risk is relatively higher or lower, and work toward treatments specific to their needs.
Related Links:
UW Medicine
Other channels