Analyzer Platform for Simultaneous Detection of Multiple Sexually Transmitted Infections Is Now CE-marked
By LabMedica International staff writers
Posted on 09 Mar 2020
The British health diagnostic company Randox Laboratories (Crumlin, United Kingdom) announced receipt of CE-marking for its Biochip-based assay, which tests for 10 sexually transmitted infections (STIs) simultaneously.
The Randox patented "BAT" biochip is an innovative multiplexing technology, which is utilized within the cartridge aspect of an autoanalyzer platform. The Biochip allows for the simultaneous detection of multiple analytes from a single sample. Specifically, the Randox STI BAT assay was designed for use with the Vivalytic system, an intuitive point-of-care PCR platform, developed in partnership with the German technology company Bosch (Waiblingen, Germany).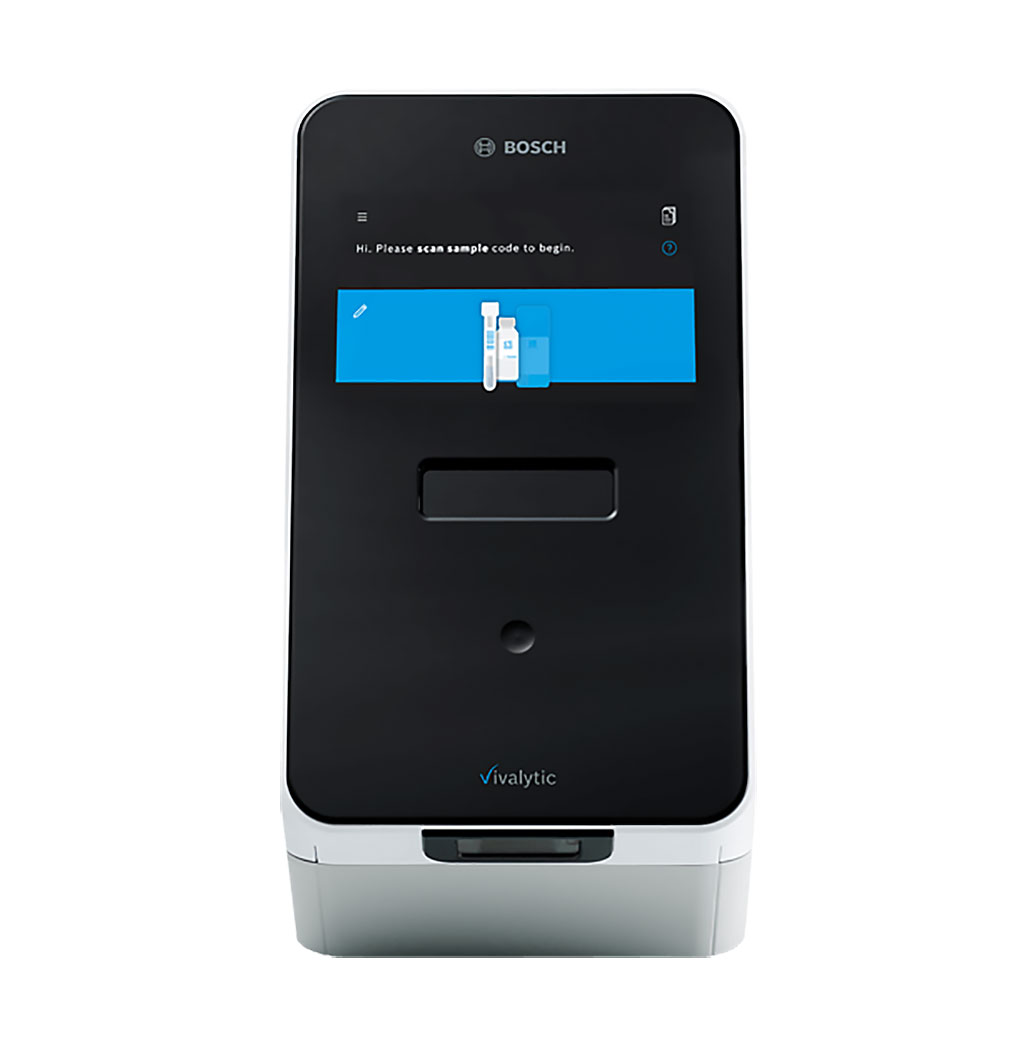 Working in concert, from one patient sample, the assay system tests simultaneously for
Chlamydia trachomatis
(CT),
Neisseria gonorrhoeae
(NG),
Trichomonas vaginalis
(TV),
Mycoplasma genitalium
(MG),
Treponema pallidum
(syphilis) (TP),
Herpes simplex virus 1
(HSV-1),
Herpes simplex virus 2
(HSV-2),
Haemophilus ducreyl
(HD),
Mycoplasma homini
s (MH), and
Ureaplasma urealyticum
(UU).
Dr. Peter FitzGerald, managing director of Randox Laboratories, said, "Antibiotic stewardship is a critical issue which we all have a responsibility to embrace and drive forward. The CE marking of the STI assay, which incorporates Randox Biochip Technology, will be a game-changer for clinicians and patients across Europe, by facilitating early, accurate and comprehensive diagnoses of STIs that allows for the best possible patient outcome. Never before has there been this level of accessibility and speed with regards to STI testing."
Marc Meier, managing director of Bosch Healthcare Solutions, a subsidiary of Bosch Group, said, "We are enthusiastic about partnering with Randox to offer their assay technology on the Vivalytic platform. The core competencies of Bosch in automation, miniaturization, sensor technology and connectivity are complemented by Randox's expertise in developing excellent biocontent for a wide range of assays and commercializing innovative diagnostic solutions."
Related Links:

Randox Laboratories
Bosch