New Chemistry Analyzer Completes Ortho Clinical Diagnostics' Catalogue of VITROS XT Solutions
By LabMedica International staff writers
Posted on 09 Mar 2020
Ortho Clinical Diagnostics (Raritan, NJ, USA) has announced the launch and availability of the VITROS XT 3400 Chemistry System, which completes the company's catalogue of VITROS XT Solutions.
The new CE-marked VITROS XT 3400 Chemistry System, like the VITROS XT 7600 Integrated System, simultaneously performs two tests frequently ordered together on one VITROS XT MicroSlide, a multi-layered, postage-stamp sized slide which filters out lipids and proteins that can impinge the quality of results, and offers an up-to-40% higher throughput than current slides.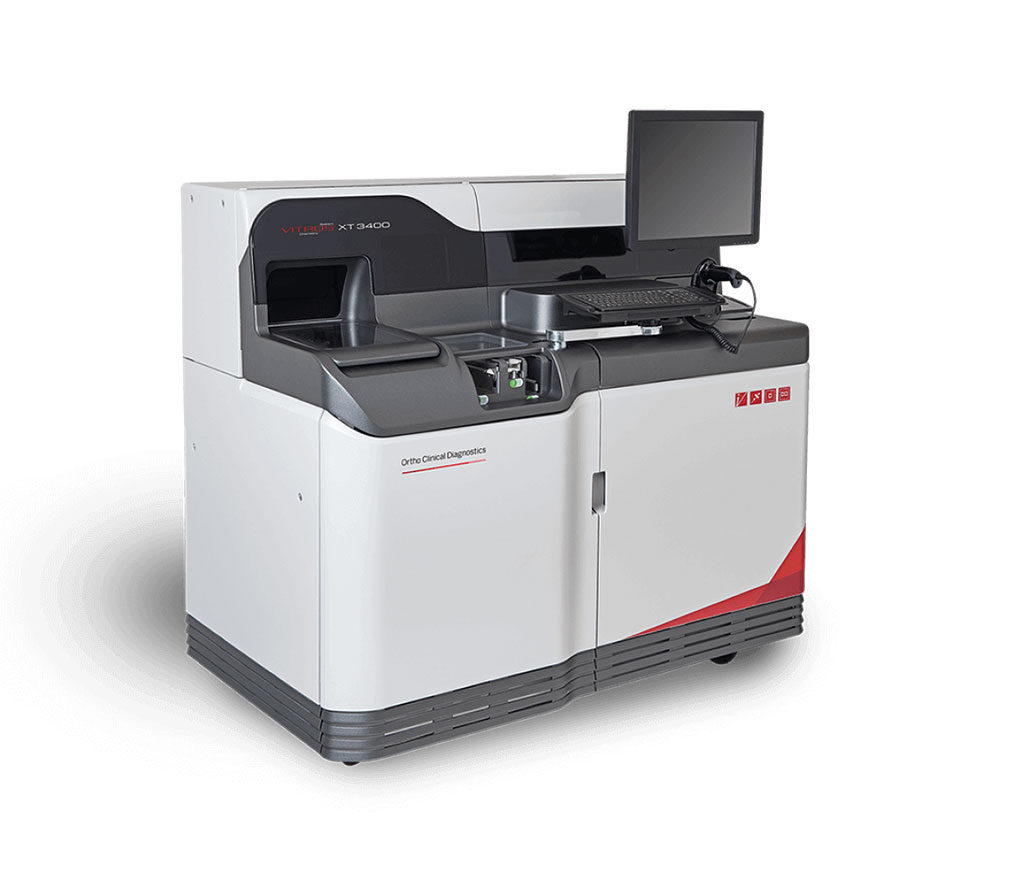 Double assay processing offers a 25% faster turnaround time on a common panel of assays, with an average processing time of 7.5 minutes compared to about 10 minutes for other industry options. Furthermore, the XT MicroSlide allows for the lowest sample volume at 2.7 microliters.
Reduction in external factors that could effect results ensures the accuracy of tests performed on VITROS XT Solutions. Thus, Ortho's proprietary "dry" chemistry technology does not require water, which eliminates the risk that poor water quality could impact results. In addition, single-use tips and cuvettes eliminate the risk for both sample and reagent carryover.
"Because Every Test is a Life, we make patient care our passion at Ortho Clinical Diagnostics," said Chris Smith, CEO of Ortho Clinical Diagnostics. "Driven by this, we work diligently to ensure the world's labs are best equipped to partner with clinicians and medical teams to provide consistently fast, accurate results that help them confidently diagnose, monitor and treat their patients."
Related Links:

Ortho Clinical Diagnostics