Paper-Based Test Could Diagnose Lyme Disease at Early Stages
By LabMedica International staff writers
Posted on 01 Jan 2020
Caused by the tick-borne spirochete
Borrelia burgdorferi
, Lyme disease (LD) is the most common vector-borne infectious disease in North America and Europe and timely diagnosis and treatment are effective in preventing disease progression.
Early symptoms of the disease include the characteristic skin rash, along with fever, headache, chills and muscle aches. If not treated promptly with antibiotics, more severe symptoms, such as facial palsy, nerve pain, heart palpitations and arthritis, can occur. However, 10%-20% of infected people do not develop the rash, and existing diagnostic blood tests are slow, costly or insensitive at early stages, when treatment is most effective.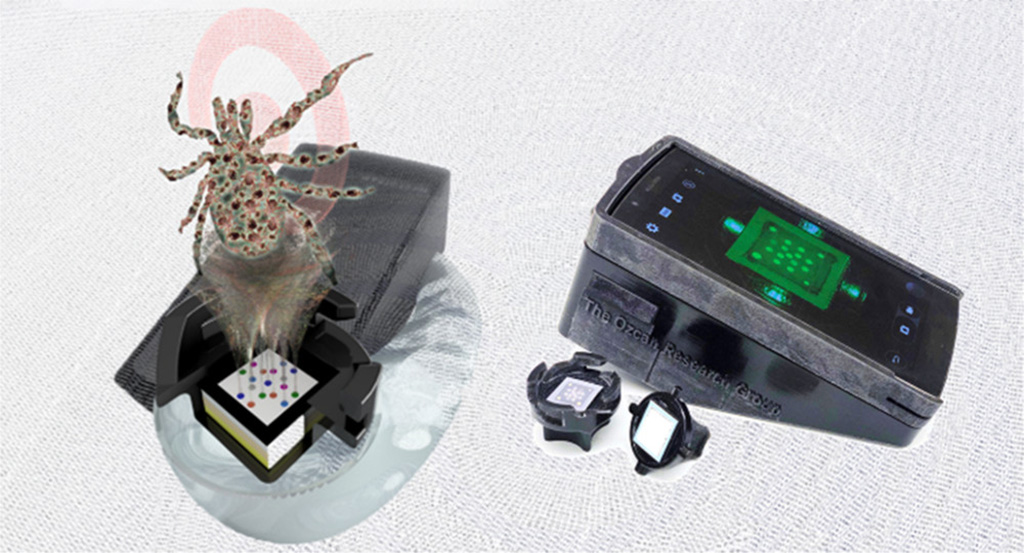 Bioengineers at the University of California (Los Angeles. CA, USA) have built a handheld, paper-based device to detect antibodies against the
B. burgdorferi
bacteria in serum samples. The device included a sensing membrane that contained several spots covering seven bacterial antigens and a synthetic peptide. Antibodies from serum samples that attached to the spots were detected with a solution that changed color, depending on the amount of antibody captured. The device is based on a multiplexed vertical flow assay (xVFA).
Prior to the clinical study, 15 clinical samples (eight cases and seven endemic controls were tested in duplicate to screen the following nine antigens and one synthetic peptide (Mod-C6) for both IgM and IgG antibody detection: OspC, BmpA, P41, ErpD, Crasp1, OspA, DbpB, VlsE, P35 and Mod-C6. The 25-spot multiplexed-sensing membrane was employed for antigen screening with the antigens immobilized into the reaction spot following the same methods in the clinical study. Samples loaded into the xVFA undergo complex immunoreactions that depend greatly on the conditions in the nitrocellulose matrix where the capture antigens are immobilized.
The team took pictures of the color changes on a smart phone, and then analyzed all of the spots with a neural network they developed that could determine whether the sample was positive or negative for Lyme disease. When tested on 50 blood samples from people with or without early-stage Lyme disease, the assay had a specificity of 96.3% and a sensitivity of 85.7%. In addition to being much more sensitive than existing tests, the assay requires 15 minutes to complete and costs only USD 0.42 per test. The study was published on December 18, 2019 in the journal
ACS Nano.
Related Links:

University of California