Project Set to Develop Algorithm Able to Accurately Predict and Detect Sepsis
By LabMedica International staff writers
Posted on 18 Nov 2019
A large research contract has been signed that will enable the development and commercialization of a novel machine-learning-based sepsis detection algorithm.
Sepsis is caused by an inflammatory immune response triggered by an infection. It is a life-threatening condition that arises when the body's response to infection causes injury to its own tissues and organs. Common signs and symptoms include fever, increased heart rate, increased breathing rate, and confusion. There may also be symptoms related to a specific infection, such as a cough with pneumonia, or painful urination with a kidney infection. In the very young, old, and people with a weakened immune system, there may be no symptoms of a specific infection and the body temperature may be low or normal, rather than high.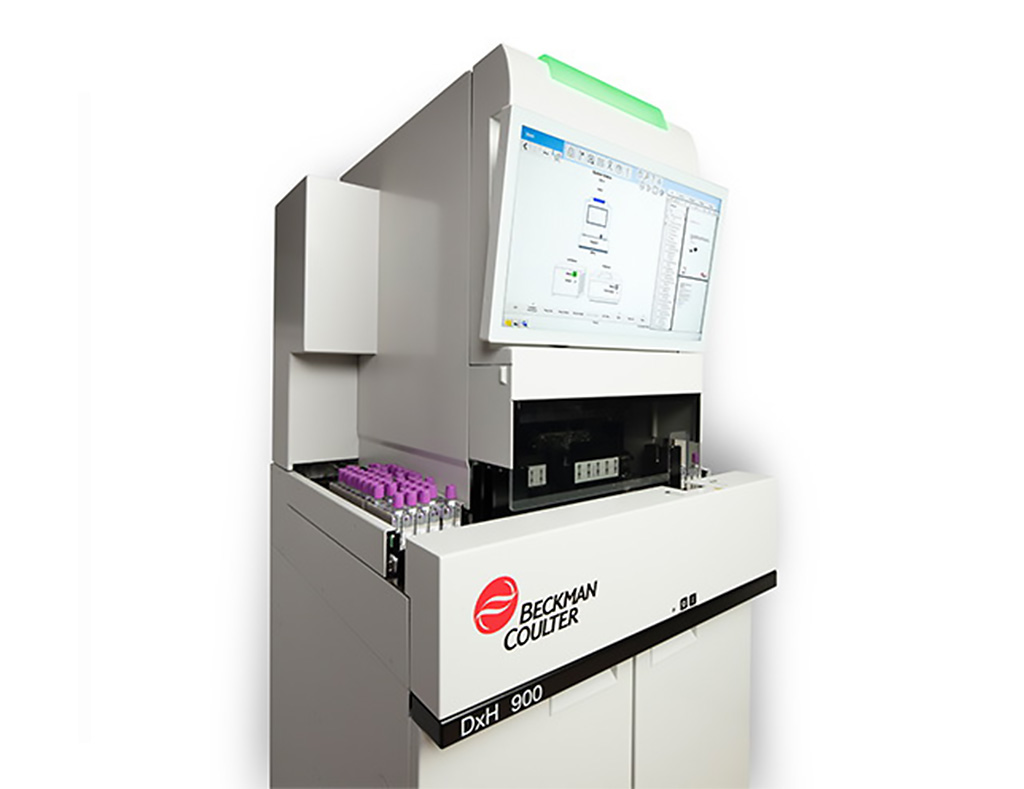 The 1.25 million USD contract (with potential expansion to an additional 6.5 million USD) from the [U.S.] Biomedical Advanced Research and Development Authority (BARDA) provides funds for Beckman Coulter, Inc. (Brea, CA, USA) in collaboration with Dascena, Inc. (Oakland, CA, USA) to develop and commercialize a novel machine-learning-based sepsis detection algorithm. BARDA is a U.S. Department of Health and Human Services office responsible for procurement and development of countermeasures principally against bioterrorism, but also including chemical, nuclear, and radiological threats as well as pandemic influenza and emerging diseases. More broadly if functions as an interface between the U.S. Government and the biomedical industry.
By combining novel laboratory test parameter values with electronic health record information, the objective of this project is the development of a next-generation analytic algorithm able to accurately predict and detect sepsis earlier. The project is set to integrate the novel laboratory parameters generated by the Beckman Coulter DxH 900 hematology analyzer into Dascena's best-in-class sepsis prediction and detection algorithm.
The Beckman Coulter FDA-cleared Early Sepsis Indicator kit used with the DxH 900 Hematology Analyzer has already been shown to improve diagnosis of sepsis by 43% and, together with clinical signs and symptoms, to improve the ability to rule out sepsis by 63%. The Early Sepsis Indicator measures monocyte distribution width to support prompt clinical decision making. The next-generation analytic algorithm being developed by Dascena will be able to accurately predict and detect sepsis even earlier.
"Sepsis, defined as dysregulated immune response to infection, is a high-priority health concern accounting for the deaths of approximately 250,000 Americans and millions globally each year, and is the most expensive medical condition encountered in most hospitals," said Dr. Elliott Crouser, professor of pulmonary, critical care, and sleep medicine at the Ohio State University Wexner Medical Center (Columbus, OH, USA), and principal investigator in the clinical trial for Beckman Coulter's Early Sepsis Indicator. "Delays in the detection and treatment of sepsis during its early phases can contribute significantly to adverse outcomes. The objective of this project will be to deliver earlier and more accurate sepsis detection. The resulting predictive analytic algorithm for sepsis detection is expected to have a major global impact."
Related Links:

Beckman Coulter, Inc.
Dascena, Inc.
Ohio State University Wexner Medical Center