Flow Cytometry Leukemia/Lymphoma Antibody Panel Receives Approval
By LabMedica International staff writers
Posted on 06 May 2019
A panel of immune-phenotyping flow cytometer reagents that identifies both lymphoid and myeloid cell lines has been granted diagnostic marketing clearance by the [U.S.] Food and Drug Administration to complement its European IVD classification.
The Beckman Coulter (Brea, CA, USA) ClearLLab 10C System offers all components needed: from quality controls, sample preparation and antibody panels to analysis software and training materials. The ClearLLab 10C dry pre-mixed antibody panels rely on DURA Innovations technology, eliminating the need to pipette antibodies, thereby improving efficiency while reducing potential for human error.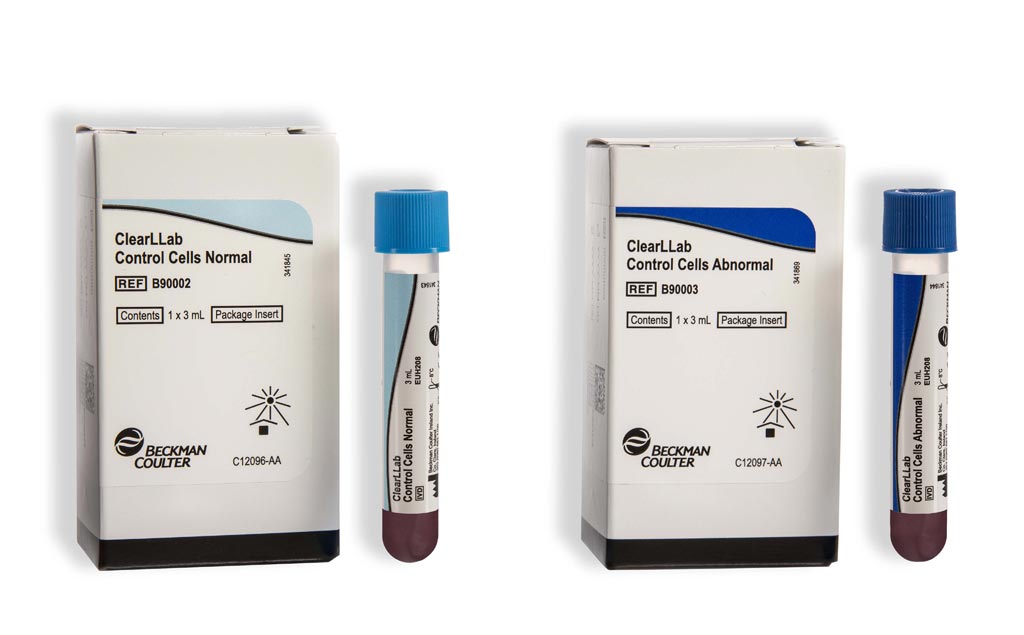 The DURA (Dry Unitized Reagent Assays) drying process creates a uniform reagent layer at the bottom of the tubes. The reagents do not require refrigeration, which allows the technician to produce a single batch and store it at room temperature for the duration of the study.
The ClearLLab 10C kit contains four premixed, dry 10-color panels: Lymphoid (B-cells, T-cells), Myeloid (M1, M2). In addition, there are normal and abnormal control cells as a liquid preparation of stabilized human erythrocytes and leukocytes. The kit, which was validated for the use on the Beckman Coulter Navios/Navios EX flow cytometers, uses Kaluza C analysis software for data analysis and reporting.
ClearLLab 10C is supported by a unique resource, the ClearLLab 10C case book. The case book provides 24 diagnostic vignettes giving characteristic findings after flow cytometric analysis, with expert assessment by hematopathologists.
Latest Lab Tech. News