Microsatellite Instability Assay Validated for Cancer Studies
By Labmedica International staff writers
Posted on 20 Nov 2018
Microsatellite instability (MSI) occurs when mismatch repair proteins (MMR) fail to fix a DNA replication error, leading to frame-shift mutations in a person's genetic code and non-functioning proteins. MSI has acted as a strong marker for genetic conditions such as Lynch syndrome that can lead to a variety of cancers.
Multiple companies have developed MSI assays to detect a variety of early-stage cancers. The US Food and Drug Administration (FDA Silver Springs, MD, USA) has granted Breakthrough Device designation to two companies for their existing next-generation sequencing RUO liquid biopsy assays to include MSI detection. Under the program, the FDA works with a test developer to reduce the time and cost from development to approval.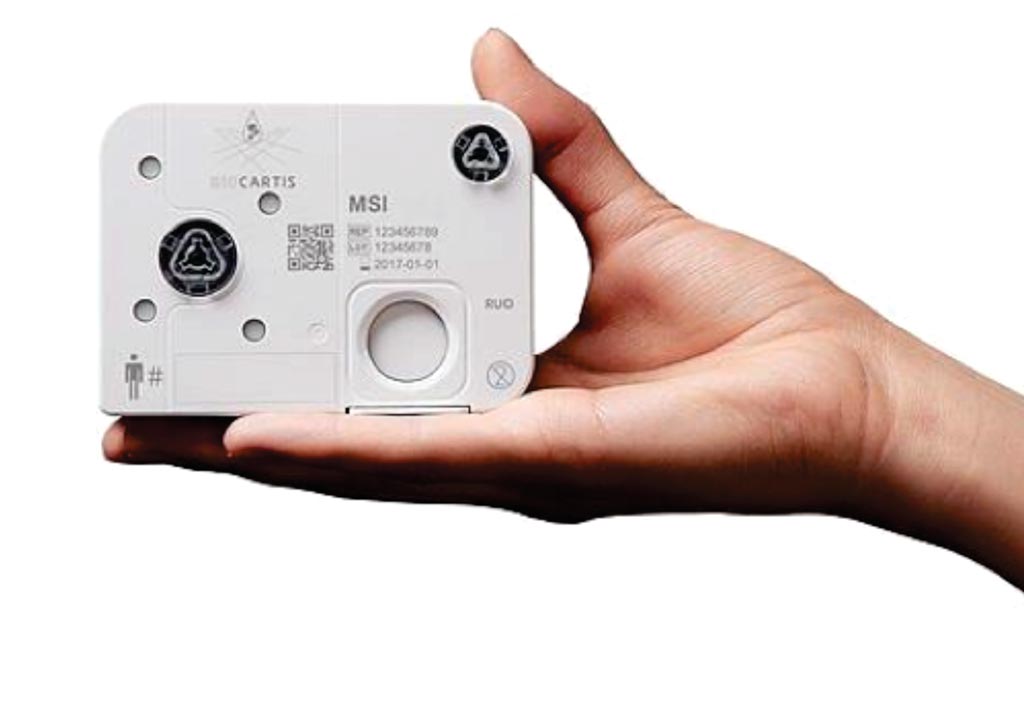 A scientific team from Memorial Sloan Kettering Cancer Center (MSKCC, New York, NY, USA) recently presented unpublished validation studies on the Idylla microsatellite instability assay demonstrating its ability to detect traces of tumor mutations in a variety of cancers such as endometrial and colorectal carcinoma.
The MSKCC team validated the use of the Idylla MSI assay for ultra-rapid assessment of MSI status on formalin-fixed, paraffin-embedded (FFPE) tissue sections without the need for prior DNA extraction or concurrent testing with a normal control. The team examined 52 tumor samples: 38 FFPE and 14 extracted DNA, with known MSI status and ran them on the Idylla MSI assay. The team labeled the samples based on the presence of instability in the seven markers: if the samples had two or more unstable biomarkers, they were considered MSI-H; if the samples had fewer than two unstable biomarkers, they were considered MSI stable (MSS).
The team then compared the results to previously determined MSI status based on NGS data generated by MSK-IMPACT, a MSI-PCR tool and an MMR immunohistochemistry assay. The team found concordant results for 24 of 25 MSI-H and 26 of 27 of the MSS cases between Biocartis and Promega's assays, for an overall concordance of 96%. The scientists required four minutes of hands-on time to run the assay, with about 150 minutes from setup to report generation. The investigators concluded that the Idylla MSI test is a simple and fully automated solution for MSI status determination, providing quick results that are concordant with other MSI testing approaches. The study was presented at the Association for Molecular Pathology annual meeting held November 1-3, 2018, in San Antonio, TX, USA.
Related Links:
US Food and Drug Administration
Memorial Sloan Kettering Cancer Center

Latest Lab Tech. News