Measles Virus Infection Impacts Immune Cells
By LabMedica International staff writers
Posted on 26 Nov 2019
Measles is a disease caused by the highly infectious measles virus (MeV) that results in both viremia and lymphopenia. Measles virus is a highly infectious lymphotropic virus associated with an extended period of immunosuppression after resolution of acute viremia.
Lymphocyte counts recover shortly after the disappearance of measles-associated rash, but immunosuppression can persist for months to years after infection, resulting in increased incidence of secondary infections. Memory B cell clones present before infection are depleted in post-measles samples even after lymphocyte counts had recovered, a change not seen in controls given an influenza vaccination.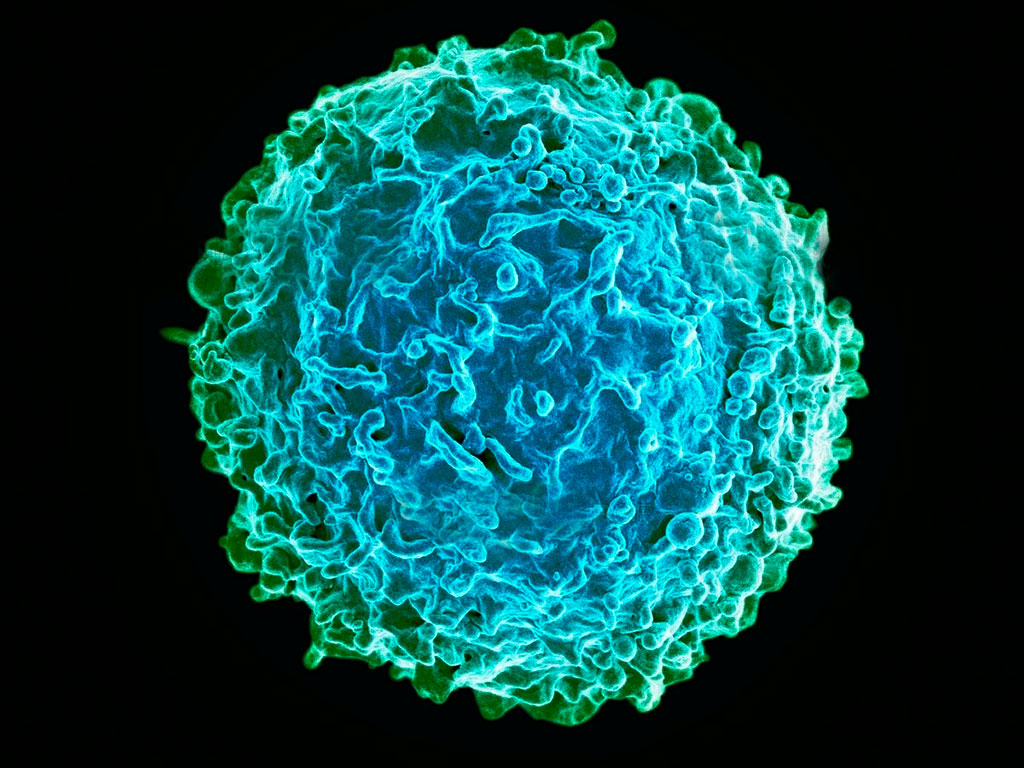 An international team of scientists led by the Wellcome Sanger Institute (Cambridge, UK) used targeted sequencing to follow blood samples from more than two-dozen children prior to measles infections and again more than a month after the infections cleared. The sequence data pointed to decline in immune memory cells and B lymphocyte white blood cell diversity following measles infections.
In an effort to untangle the specific immune cell changes involved in the process, the team did isotype-resolved B-cell receptor sequencing to barcode and follow immune cells in peripheral blood samples collected at baseline in 26 unvaccinated children from a study in the Netherlands, and again some 40 to 50 days after their measles virus infections. Using B cell receptor (BCR) sequencing of human peripheral blood lymphocytes, the team extrapolated antibody; naïve B cell and memory B lymphocyte profiles; and other immune patterns, comparing them with those in samples from unvaccinated children who dodged measles infections and with samples from adults who received a trivalent inactivated influenza vaccine.
The investigators identified two immunological consequences from measles underlying immunosuppression: (i) incomplete reconstitution of the naïve B cell pool leading to immunological immaturity and (ii) compromised immune memory to previously encountered pathogens due to depletion of previously expanded B memory clones. The team saw decreased antibody levels and poorer B memory immune cell responses to the influenza H1N1 virus in influenza vaccinated ferrets that had been through a measles-like canine distemper virus infection than in the animals that remained canine distemper virus-free.
The authors concluded that their results show that MeV infection causes changes in naïve and memory B lymphocyte diversity that persist after the resolution of clinical disease and thus contribute to compromised immunity to previous infections or vaccinations. This work highlights the importance of MeV vaccination not only for the control of measles but also for the maintenance of herd immunity to other pathogens, which can be compromised after MeV infection. The study was published on November 1, 2019 in the journal
Science Immunology.
Related Links:

Wellcome Sanger Institute