Siemens Launches New Combination Tests for SARS-CoV-2 and Seasonal Respiratory Pathogens
By LabMedica International staff writers
Posted on 16 Sep 2022
Siemens Healthineers (Erlangen, Germany) has announced the release of its new CE-marked FTD SARS-CoV-2/FluA/FluB/HRSV Assay, a PCR test, and the CLINITEST Rapid COVID-19 + Influenza Antigen Test.
Validated on Siemens' VERSANT kPCR Molecular System, the new FTD SARS-CoV-2/FluA/FluB/HRSV Assay combines the company's FTD SARS-CoV-23 and FTD Flu/HRSV Assays. The new assay enables comprehensive and semi-automated molecular testing for seasonal respiratory pathogens. The combination PCR test detects and differentiates between clinically relevant viruses: SARS-CoV-2, Influenza A, Influenza B, and HRSV A/B. Preserving sensitivity via the separate detection of SARS-CoV-2 targets allows the company's highly effective, proven FTD SARS-CoV-2 Assay to perform without any compromise to sensitivity, maintaining key features of the top-performing assay.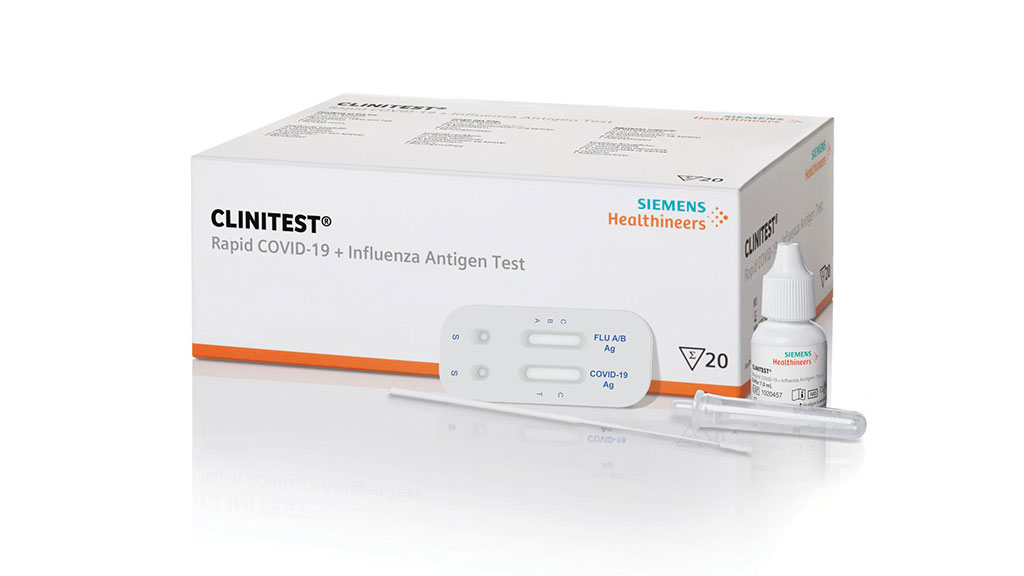 The CLINITEST Rapid COVID-19 + Influenza A/B Antigen Test is a convenient 3-in-1 test that can be administered by a healthcare professional in virtually any medical setting, and provides reliable results in 15 minutes. With no instrumentation or equipment required, a single nasopharyngeal swab sample can differentiate between SARS-CoV-2, Influenza A, and Influenza B infections. This test provides high sensitivity and specificity (98.32%/99.60% for SARS-CoV-2, 88.57%/97.78% for Flu A, and 87.10%/97.87% for Flu B). Results can facilitate prompt self-isolation of infected patients, if deemed necessary, to prevent the spread of SARS-CoV-2 and influenza.
"As we enter cold and flu season, PCR and antigen testing options will allow clinicians to improve patient care by helping to identify the cause of respiratory illnesses that often present with similar symptoms," said Sharon Bracken, Head of Diagnostics, Siemens Healthineers. "Enabling healthcare professionals to identify and differentiate among these infections in an efficient and timely manner may help to reduce the spread of seasonal respiratory viruses and SARS-CoV-2."
Related Links:
Siemens Healthineers