Low Testosterone Levels Tied to More Severe COVID in Men
By LabMedica International staff writers
Posted on 12 Sep 2022
The COVID-19 pandemic has exacted a heavy toll on public health. Male sex is associated with severe COVID-19. It is not known whether the risk of hospitalization differs between men with hypogonadism, men with eugonadism, and those receiving testosterone therapy (TTh).
Men with chronically low testosterone concentrations have decreased muscle mass and less strength, both of which contribute to reduced lung capacity and ventilator dependence. Pre–COVID-19 testosterone concentrations in men are associated with the course of illness after COVID-19 remains unknown.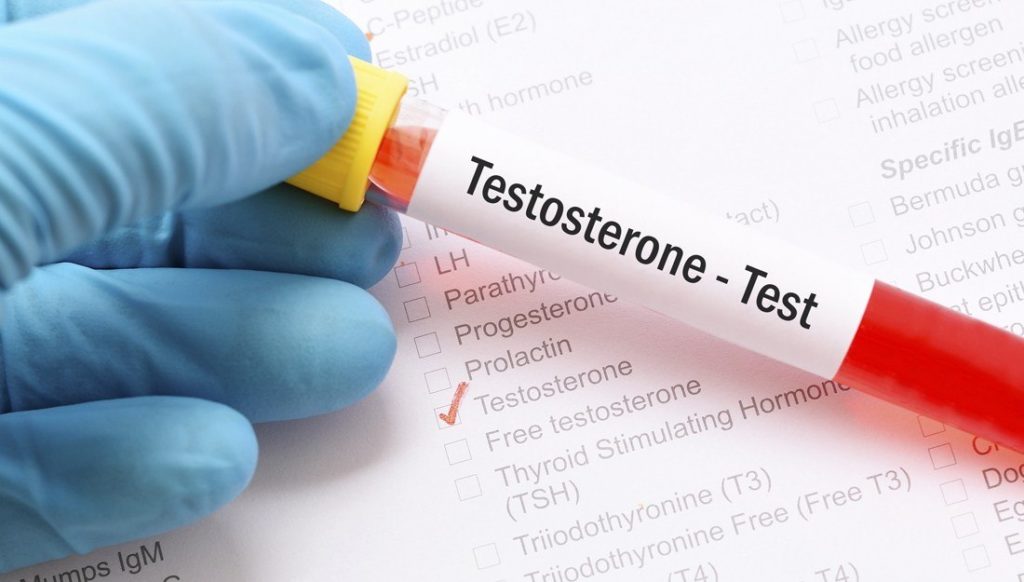 A team of endocrinologists from the St Louis University School of Medicine (St Louis, MO; USA) and their colleagues conducted a cohort study in two large academic health systems in St Louis, among 723 men with a history of COVID-19 who had testosterone concentrations measured between January 1, 2017, and December 31, 2021. The team hypothesized that men with subnormal testosterone concentrations prior to COVID-19 infection would be more likely to require hospitalization than men with normal testosterone concentrations. They also investigated whether testosterone therapy (TTh) modified the risk of hospitalization among men with hypogonadism.
The testosterone concentrations measurements were performed using immunoassays for 441/723 (61%) of patients or by the criterion standard method, liquid chromatography tandem mass spectrometry for 282/723 (39%) of patients by commercial laboratories. The lower limit of normal for testosterone concentrations in the laboratories varied between 175 and 300 ng/dL. The upper limit ranged from 716 to 1,100 ng/dL. They defined hypogonadism as a total testosterone concentration below the lower limit of normal in the reference range provided by the laboratory.
The investigators reported that of the 723 study participants (mean ± SD age, 55 ±14 years; mean body mass index, 33.5 ±7.3), 116 men had hypogonadism, 427 had eugonadism, and 180 were receiving TTh. Men with hypogonadism were more likely than men with eugonadism to be hospitalized with COVID-19: 52/116 (45%) versus 53/427 (12%). After multivariable adjustment, men with hypogonadism had higher odds than men with eugonadism of being hospitalized (odds ratio, 2.4). Men receiving TTh had a similar risk of hospitalization as men with eugonadism (odds ratio, 1.3). Men receiving inadequate TTh (defined as subnormal testosterone concentrations while receiving TTh) had higher odds of hospitalization compared with men who had normal testosterone concentrations while receiving TTh (multivariable adjusted odds ratio, 3.5)
Sandeep Dhindsa, MD, an endocrinology specialist and co-author of the study, said, "Low testosterone turned out to be a risk factor for hospitalization from COVID, and treatment of low testosterone helped to negate that risk. The risk really increases when levels of testosterone in the blood are below 200 ng/dL. The normal range is 300 to 1,000 ng/dL. This is independent of all other risk factors that we looked at: age, obesity or other health conditions. But those people who were on therapy, their risk was normal."
The authors concluded that the findings of this cohort study suggest that men with hypogonadism are more likely than men with eugonadism to be hospitalized after COVID-19 infection. They also suggest that men with hypogonadism who receive adequate TTh to achieve normal testosterone concentrations have a reduction in the risk of COVID-19–related hospitalization. The study was published on September 2, 2022 in the journal JAMA Network Open.

Related Links:
St Louis University School of Medicine