Enzo Biochem Receives FDA EUA for Rapid Extraction Method on Proprietary Test System for Detection of SARS-CoV-2
By LabMedica International staff writers
Posted on 21 Jul 2021
Enzo Biochem (New York, NY, USA) has received an expansion of its FDA Emergency Use Authorization (EUA) for the company's rapid extraction method on its proprietary test system for the detection of coronavirus SARS-CoV-2 including the genetic variants that are now proliferating globally.
The EUA enables laboratories to immediately use Enzo's faster extraction process to reduce the time by over one hour, or more than 25%, enabling more test runs on a single instrument. The rapid extraction method can be used on platforms, including Enzo's proprietary GENFLEX automated high-throughput platform, Qiagen's QIAsymphony SP lower-throughput platform and Enzo's manual workflow. The AMPIPROBE SARS-Cov-2 Test System includes three components: sample collection, AMPIXTRACT SARS-CoV-2 Extraction Kit for sample processing, and AMPIPROBE SARS-CoV-2 Assay Kit for detection and analysis.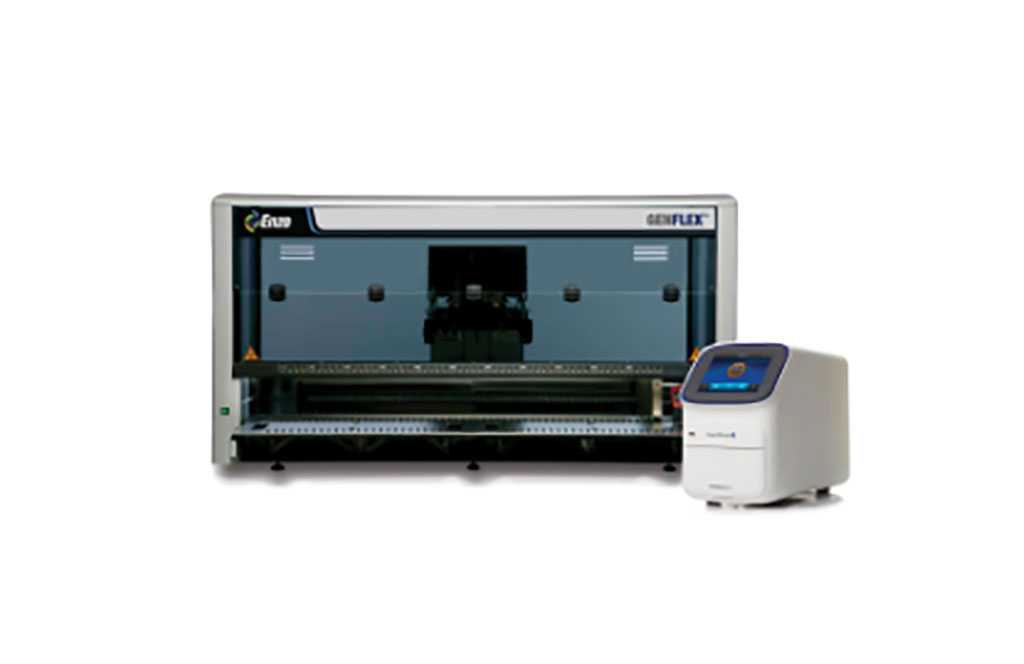 Enzo's fully integrated business model allows the company to rapidly address capacity and supply limitation issues that have been a significant challenge in the diagnostics market during the COVID-19 pandemic. Enzo manufactures its own sample collection, sample processing, and analytics products and supplies at its GMP-certified facilities. Enzo offers molecular testing as well as immunological testing for COVID-19 that provides direct measurement of neutralizing antibodies.
"One of the most important considerations in this EUA is the fact that Enzo's tests successfully detect genetic variants of SARS-Cov-2 including the Delta and Lambda variants that are rapidly spreading throughout the world. This EUA brings the advantages of this platform to testing sites at a time when demand is expected to grow exponentially," said Elazar Rabbani, Ph.D., Enzo CEO. "Our ability to supply advanced technologies to address needs in molecular testing is another reflection of the strength of our fully integrated business model. We are positioned to support rapid scale up and advance the new solutions in molecular testing that can address major challenges like COVID. We have confidence that as we gain approval for additional molecular diagnostic tests currently under development and evaluation that these efficiency measures can be adopted."
Related Links:

Enzo Biochem