CRISPR-Based COVID-19 Rapid Test Accurately Detects Coronavirus in as Little as One Minute
By LabMedica International staff writers
Posted on 10 Jun 2021
Researchers have repurposed a CRISPR system to make a rapid, accurate COVID-19 test that can accurately detect even relatively small amounts of coronavirus in patient samples in less than 30 minutes and sometimes in as little as one minute.
While the coronavirus pandemic has proven once more that the tiniest germ can upset global civilization, researchers at Montana State University (Bozeman, MT, USA) have responded by illustrating that ancient strategies used by bacteria to battle viruses can be repurposed into transformative technologies. Leveraging their expertise in the bacterial immune system called CRISPR, the MSU researchers turned the urgency of the first wave of COVID-19 last spring into an opportunity to develop a more rapid and sensitive virus test. Now, roughly a year later, the team has demonstrated that the new diagnostic tool can accurately detect even relatively small amounts of coronavirus in patient samples in less than 30 minutes and sometimes in as little as one minute.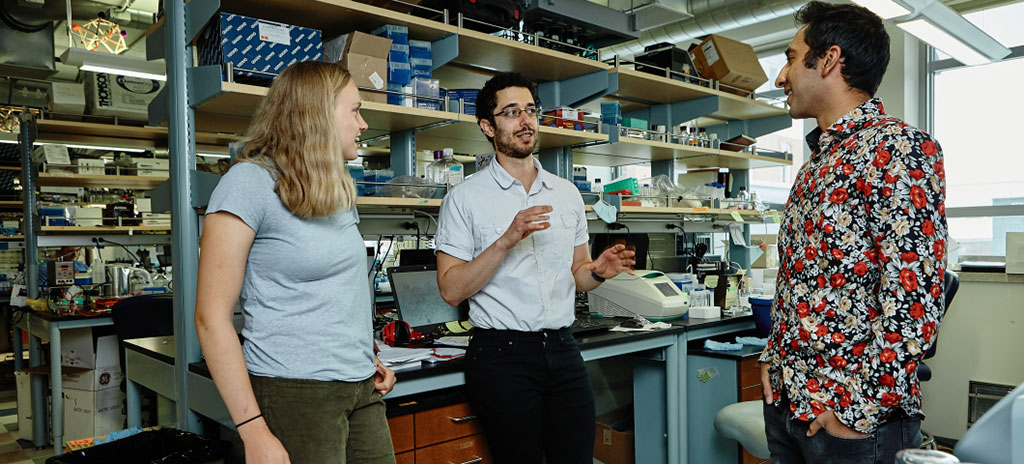 The technology, which could also be used against other viruses such as Zika and Ebola, is based on a Type III CRISPR system, which, in bacteria, monitors for viral invasion. CRISPRs work like molecular homing devices that search and destroy the genetic material of viruses, but the Type III CRISPR systems that the MSU researchers are studying have an additional feature that made them well-suited for repurposing into a diagnostic tool. When Type III CRISPRs bind to their viral targets, they undergo a structural transformation akin to lighting a signal flare, according to the researchers. That flare is detected by various other CRISPR molecules, which then destroy the virus.
The team isolated the Type III CRISPR complex from bacteria and reprogrammed it to recognize segments of the coronavirus genome. By understanding how the CRISPR system generates the molecular flare, the team was able to design three different chemical reactions, two of which result in color changes that can be seen with the naked eye. Other scientists had previously demonstrated that related CRISPR systems called Cas12 and Cas13 could be repurposed to detect Ebola and Zika. Those tools have proven valuable, but the intrinsic signal amplification provided by the molecular flare of Type III CRISPRs may provide additional advantages. Type III CRISPRs had not been previously used for diagnostics, according to the researchers.
CRISPRs are perhaps best known for Cas9, which has been repurposed into a precision genome-editing technology that is rapidly reshaping medicine, enabling previously unthinkable cures for genetic diseases and the promise of overcoming cancer. The breakthrough of turning Type III CRISPR systems into a rapid diagnostic tool is more evidence that CRISPRs are versatile and powerful platforms for biotechnology. The next steps in making the technology useful are streamlining and packaging the chemistry into a form that can be administered in a medical setting, he said. The technology is in the process of being patented by MSU and licensed to a local startup company that is currently working on Food and Drug Administration authorizations. The company hopes to roll out the CRISPR-based test later this year.
"The coronavirus revealed the limitations of our standard diagnostic tools, which are relatively slow and expensive. The fact that a bacterial immune system could be repurposed to address those shortcomings is remarkable," said MSU researcher Blake Wiedenheft, associate professor in the Department of Microbiology and Cell Biology in MSU's College of Agriculture. "We intend to continue to develop this into a superior diagnostic tool that could really help patients and be an important contribution in the fight against disease."
Related Links:

Montana State University