Virusight Diagnostic's AI Solution for COVID-19 1-Second Test Demonstrates Excellent Correlation to PCR
By LabMedica International staff writers
Posted on 16 Nov 2020
A solution for instant COVID-19 screening from Virusight Diagnostic Ltd. (Ramat Gan, Israel) has demonstrated a high correlation to PCR in pre-clinical testing.
The pre-clinical testing included hundreds of real swab samples of COVID-19 infected and non-infected patients, taken before PCR. In this initial test, Virusight's solution demonstrated a very high correlation to PCR while testing 130 non-labeled samples out of a total 330 samples.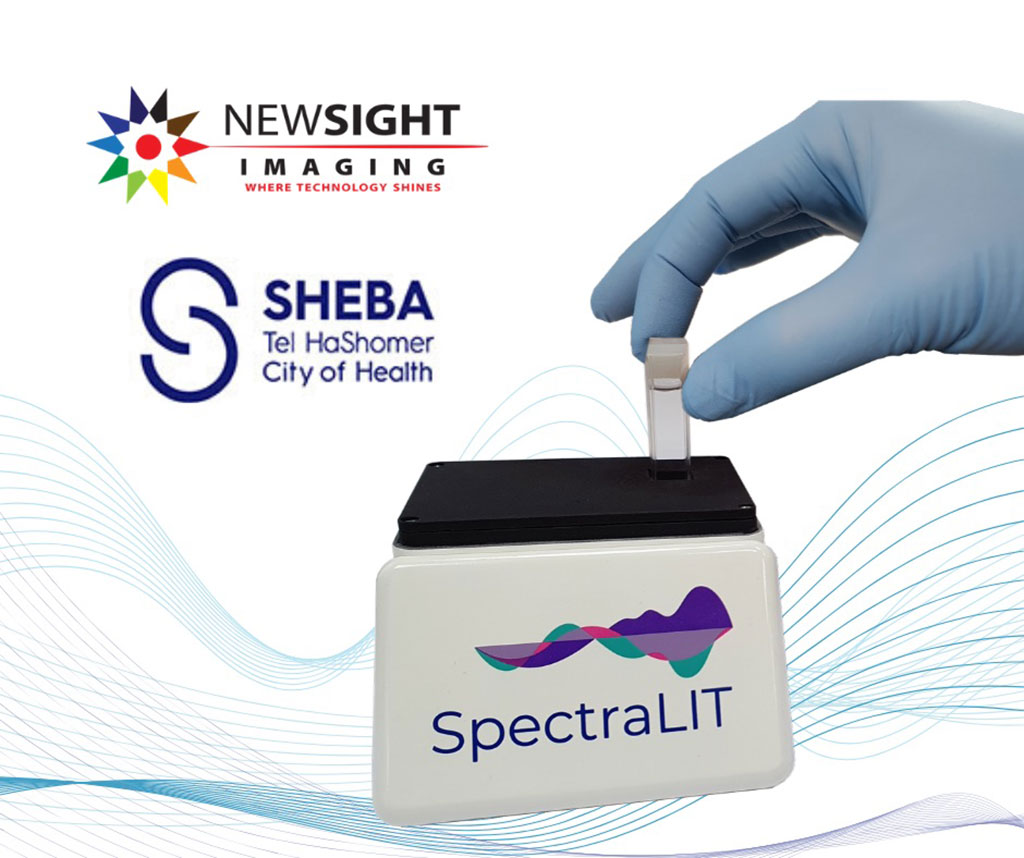 The instant screening solution from Virusight, a JV of Newsight Imaging Ltd. (Ness Ziona, Israel) and the ARC Innovation Center of Sheba Medical Center (Tel HaShomer, Israel), is based on licensing of Newsight's SpectraLIT - a game changing spectral device, together with a special AI software. The device is capable of checking a swab's UTM liquid, or mouthwash, in only one second, using an absorbance spectrographic method.
Virusight currently has 26 active pilots with leading hospitals around the world, aiming to achieve local validation of its technology, parallel to its efforts to obtain regulation approvals. The pilots are conducted in collaboration with local partners. Alongside European countries and other areas worldwide, Virusight has already secured its distribution in Asia Pacific, signing an MOU with AI Innobio to sell 50 million tests to APAC countries to be used within one year.
"I am so excited to bring the SpectraLIT technology to the APAC region," said Dr. George So, Chairman and acting CEO of AI InnoBio. "AI InnoBio has signed MOU with partners in eight countries in this region to introduce the "FAIR" AIIB SpectraLIT COVID-19 quick test solution for the current pandemic. We will soon start pilot studies in five countries, including India, Philippines, South Korea, Singapore, etc. AIIB SpectraLIT is "FAIR" because the technology is Fast, Affordable, Innovative and Reliable. This quick test can be used as a screening device between countries to safeguard travel bubbles and kick start economy recovery in the APAC region."
"Virusight is in a great momentum forward," said Eli Assoolin, Board Chairman and Acting CEO of Virusight Diagnostic. Virusight Diagnostic's solution, powered by Newsight Imaging's technology and Sheba Medical Center's excellence, is about to enable affordable mass screening checks for everyone, and help the world resume normal life. We are very excited to be a part of this important goal."
Related Links:

Virusight Diagnostic Ltd.
Newsight Imaging Ltd.
Sheba Medical Center