New Biomimicry Control for COVID Diagnostics Improves Accuracy and Safety of Coronavirus Testing
By LabMedica International staff writers
Posted on 03 Nov 2020
A team of researchers have developed a unique "control standard" that improves accuracy and safety of COVID-19 testing by using biomimicry as a safer alternative to incorporating the actual SARS-COV-2 virus.
Researchers at the Centre for Biomedical Tuberculosis Research at Wits University (Johannesburg, South Africa) have used the biomimicry technique to engineer a control organism that mimics the genetic material of the virus, when used in diagnostic tests kits. If the tests work correctly, the genetically modified organism is identified as being SARS-CoV-2. The control is a safe, non-pathogenic (non-disease causing), and stable. It can be rapidly deployed in a range of settings - from central laboratories to clinics. In contrast, viral-based controls require specialist shipping and handling procedures, and the need for highly-skilled staff and infrastructure.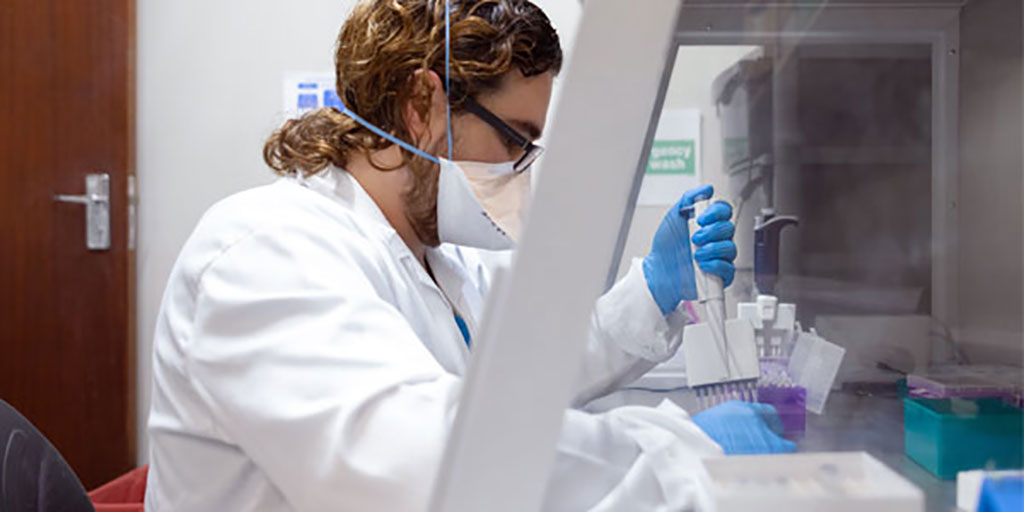 Accuracy of testing controls is central to the deployment of any successful diagnostic test. The new control aims to fill the gap in the verification of COVID-19 tests obtained via molecular diagnosis tools, and reduce the risks and complications of using the live virus.
"The virus continues to spread viciously across countries, with infections again rising rapidly across Europe and North America," said Professor Bavesh Kanawho headed the Wits team. "In order for governments to halt its spread, reliable tools with verifiable results are of utmost importance. Without appropriate controls to report whether tests are delivering the correct result diagnosing and effectively managing COVID-19 will be very difficult, if not impossible."
Related Links:

Wits University