Bruker Launches Second-Generation FluoroType SARS-CoV-2 Plus PCR Test
By LabMedica International staff writers
Posted on 28 Jul 2020
Bruker Corporation (Billerica, MA, USA) has launched the FluoroType SARS-CoV-2 plus next-generation 6-plex PCR assay for the highly specific detection of the SARS-CoV-2 virus, which causes the respiratory and systemic disease COVID-19 (CV19).
The FluoroType SARS-CoV-2 plus assay is CE-IVD labelled according to the European IVD Directive (98/79/EC). In two clinical trials involving approximately 90 CV19 positive patients and over 100 CV19 negative individuals, the CV19 infection assay showed 100% sensitivity and 100% specificity. The FluoroType SARS-CoV-2 plus assay has been validated for respiratory samples (nasopharyngeal swabs and oropharyngeal swabs in viral transport medium) using commonly available laboratory real-time PCR thermocyclers. The kit includes all necessary reagents to produce up to 96 results in under two hours.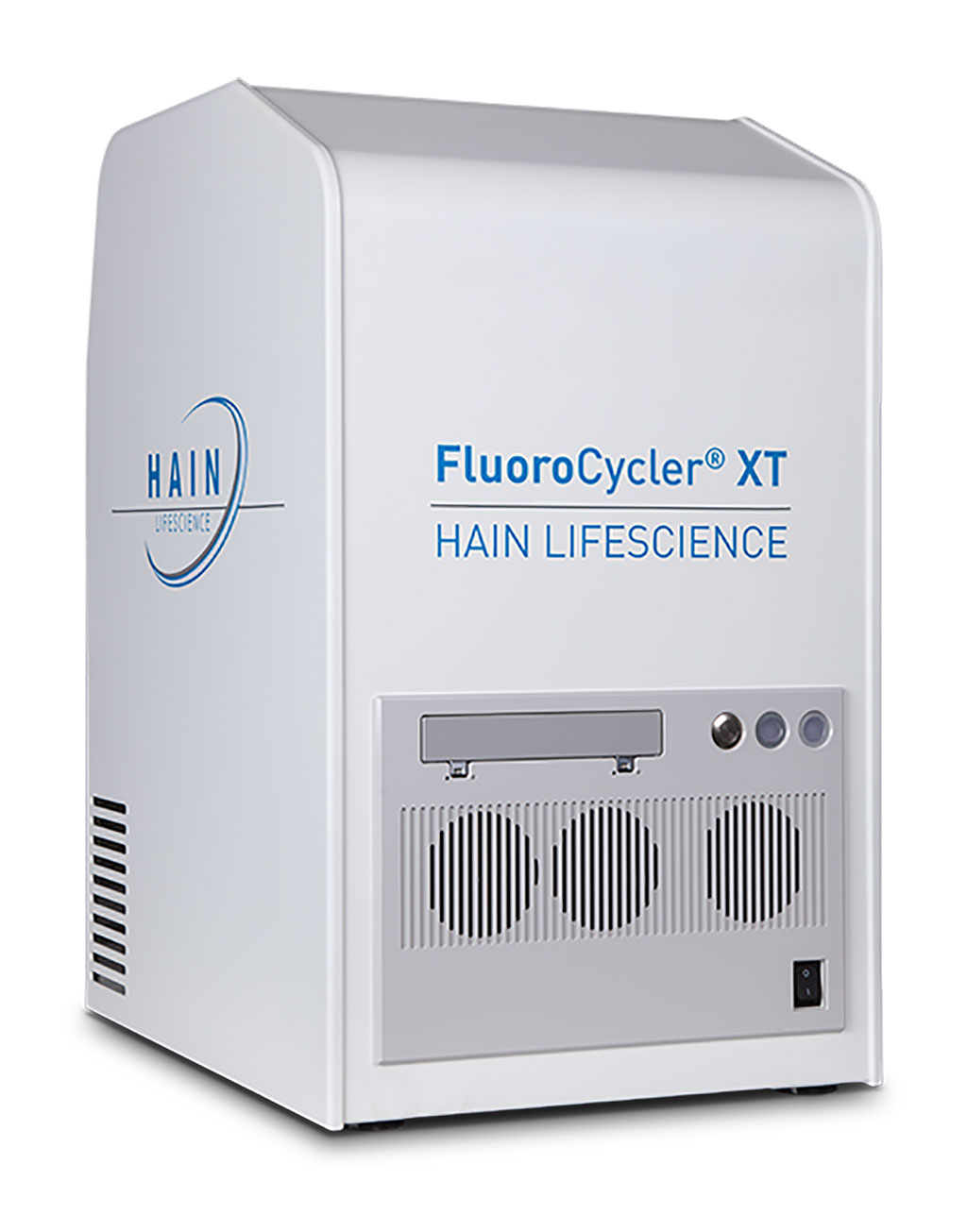 The FluoroType SARS-CoV-2 plus assay can also be used with Bruker´s FluoroCycler XT real-time PCR system or alternatively with other commonly available real-time thermocyclers. The assay targets two independent genes of the SARS-CoV-2 genome, while simultaneously allowing for the differentiation of non-SARS-CoV-2 patients by detecting four endemic human coronaviruses (HCoVs) using four different HCoV gene locations.
"With the combination of our GenoXtract (GXT) products for nucleic acid extraction, our latest FluoroCycler XT real-time thermocycler and dedicated detection assays, Bruker offers a complete solution for the sample preparation and detection of the SARS-CoV-2 virus," said Dr. Wolfgang Pusch, Executive Vice President Microbiology & Diagnostics at Bruker Daltonics. "With the FluoroType SARS-CoV-2 plus assay we expand our portfolio by an assay with added value by detecting two gene targets. Additionally, the differentiation from other human coronaviruses, which for example can cause a common cold, reduces the risk of false positive results due to potential cross-reactivity. We expect that these analytical features enable a very robust second-generation PCR assay with highest sensitivity and specificity."
Related Links:

Bruker Corporation