Quidel's Sofia SARS Antigen FIA Updates EUA Performance Data to 96.7% PPA Versus PCR
By LabMedica International staff writers
Posted on 21 Jul 2020
Quidel Corporation (San Diego, CA, USA) has updated the performance data for its Sofia SARS Antigen FIA test on its package insert to 96.7% using direct nasal swab specimens versus PCR.
The move comes as a result of further studies included in its amended Emergency Use Authorization (EUA) that were submitted to the US FDA. Additionally, the Sofia SARS Antigen FIA has received CE Mark for use with the Sofia and Sofia 2 instruments. The CE Mark allows Quidel to market and sell the Sofia SARS Antigen FIA in Europe, as well as other countries that accept the CE Mark.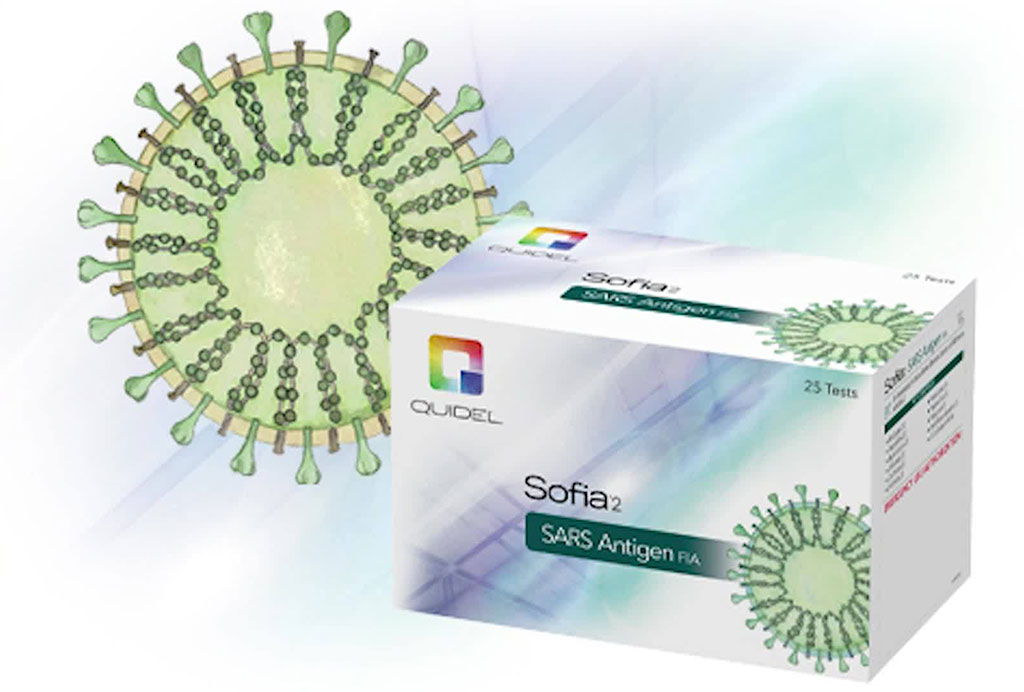 "The majority of PCR tests, including our Lyra assay, have been shown to be effective in diagnosing COVID-19 within a specific window of SARS-CoV-2 exposure, generally within 5 days after the onset of patient symptoms. Further studies have validated that our Sofia SARS Antigen FIA offers sensitivity that is comparable to PCR within this 5-day window, providing healthcare workers with confidence in their ability to accurately diagnose their patients," said Douglas Bryant, president and chief executive officer of Quidel Corporation. "We expect that this test will continue to play a critical role as an effective first line of defense against COVID-19."
Separately, the US Department of Health and Human Services (HHS) has indicated its intent to purchase both Sofia 2 instruments and the Sofia SARS Antigen FIA for distribution and use in nursing homes. Under the proposed terms, HHS will purchase 2,000 Sofia instruments and 750,000 Sofia SARS Antigen FIA tests over the next few months to expand access to COVID-19 testing in nursing homes throughout the US.