Oxford University's Rapid COVID-19 Test Detects SARS-CoV-2 Within 30-45 Minutes
By LabMedica International staff writers
Posted on 17 Jul 2020
Scientists have developed a rapid test which detects the presence of the SARS-CoV-2 virus and could be adapted for use in settings ranging from community care, schools, airports or home self-testing.
The test for the detection of COVID-19 has been developed by the University of Oxford's Department of Engineering Science and Oxford Suzhou Centre for Advanced Research (OSCAR Oxford, UK). The Oxford-OSCAR team has designed primers with high specificity to confirm presence of the virus in infected people, adapted from an established technology known as RT-LAMP (reverse transcription-loop mediated isothermal amplification). It is a simplified one-step version of a viral RNA test and can be used in the field without specialist equipment or training. The simple colorimetric result is read by eye or fluorescent display, meaning there is no need for additional tools to analyze results. A Bluetooth-linked fluorescent detection instrument can link the test result into a laboratory information system, so that test results can be tracked.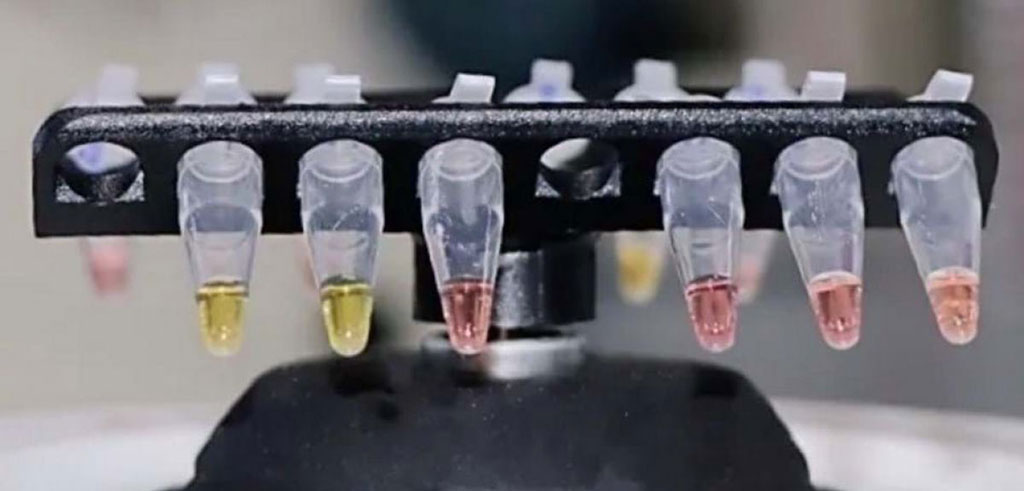 The test produces results within 30-45 minutes and detects SARS-CoV-19 with great sensitivity and specificity using throat/nasal swabs directly to identify individuals carrying the virus. Clinical trials have generated comparable results with laboratory tests, demonstrating reliability, and the results will be published shortly. The test will soon be certified with CE-mark. It will be available in quantity with the commercial product name Oxsed RaViD Direct at a cost of no more than GBP 20 per test, which is considerably cheaper than most of the products currently on market.
"By designing the specific primers and controlling the biochemical reaction, we are able to eliminate the non-specific reactions that cause false positives and make our RT-LAMP test robust. And the Oxford test can be transported and stored at ambient temperature without need for cold chain, which makes shipping and distribution much easier," said Professor Wei Huang who designed the primers to target the viral RNA.
"Our test is ideal for use in community or field settings by lay persons and allows immediate decisions to be made. Immediate applications are: returning to work/education (i.e. schools, universities, companies) and making quarantine decision (e.g. care homes, hospitals, temporary migrants, tourists). Use of such a test could be crucial to economic recovery globally," said Prof Zhanfeng Cui, the Director of OSCAR.
Related Links:

University of Oxford