Microbiologics Introduces First SARS-CoV-2 RNA IVD CE Marked Control
By LabMedica International staff writers
Posted on 25 Mar 2020
Microbiologics, Inc. (Saint Cloud, MN, USA) has launched a SARS-CoV-2 IVD control within its popular Helix Elite line of molecular controls to help accelerate COVID-19 assay development and increase access to testing. The new IVD product provides quality control measures for the development, verification, and validation of diagnostic tests, with the unmatched precision and convenience of the Helix Elite line.
Microbiologics partners with healthcare and life science laboratories, manufacturers and suppliers across the globe to co-create and provide biological control materials, assay services and consulting for microbiology, molecular diagnostics and virology.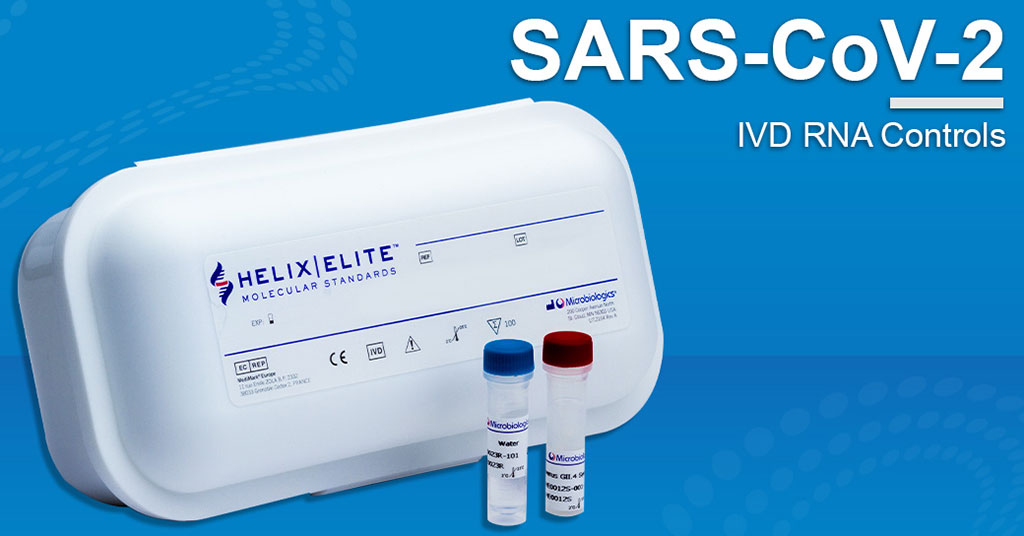 Microbiologics' SARS-CoV-2 Helix Elite control features a large RNA molecule that matches the sequence of the virus N gene (which codes for the nucleocapsid phosphoprotein found in the shell of the virus) and works with CDC-specified test components to generate positive PCR signals. The synthetic RNA control material is non-infectious and classified as BSL-1, remaining stable at room temperature to allow convenient shipping and storage. The Helix Elite SARS-CoV-2 IVD control is manufactured under ISO 13485 standards, and is designed for extended use and flexibility to match the hectic pace of high-volume testing. Microbiologics aims to continue developing resources for the global response to COVID-19, including IVD RNA controls with other gene sequences from the SARS-CoV-2 virus.
"With all the unknowns of this new coronavirus strain, third party IVD controls with the right genomic targets are more critical than ever," said Marylou Gibson, Microbiologics' Chief Virologist. "This new SARS-CoV-2 control comes with the proven quality of the Helix Elite product line to assure your test results."
Related Links:

Microbiologics, Inc.