Quidel Receives FDA Emergency Use Authorization for Molecular COVID-19 Diagnostic Assay
By LabMedica International staff writers
Posted on 25 Mar 2020
Quidel Corporation (San Diego, CA, USA), a provider of rapid diagnostic testing solutions, cellular-based virology assays and molecular diagnostic systems, has received Emergency Use Authorization (EUA) from the US Food and Drug Administration (FDA) to market its Lyra SARS-CoV-2 Assay, a real-time RT-PCR test intended for the qualitative detection of nucleic acid from SARS-CoV-2 in nasopharyngeal or oropharyngeal swab specimens from patients suspected of COVID-19.
Quidel develops diagnostic solutions which aid in the detection and diagnosis of several critical diseases and conditions, including, among others, influenza, respiratory syncytial virus, Strep A, herpes, pregnancy, thyroid disease and fecal occult blood. Quidel's Lyra real-time PCR assays are an open platform solution for high throughput, high quality molecular testing to detect and identify infectious diseases. Lyra PCR assays are focused on optimizing a lab's workflow to make these tests simple and easily implemented with minimal steps, easy refrigerated storage, room temperature procedures and flexible instrumentation.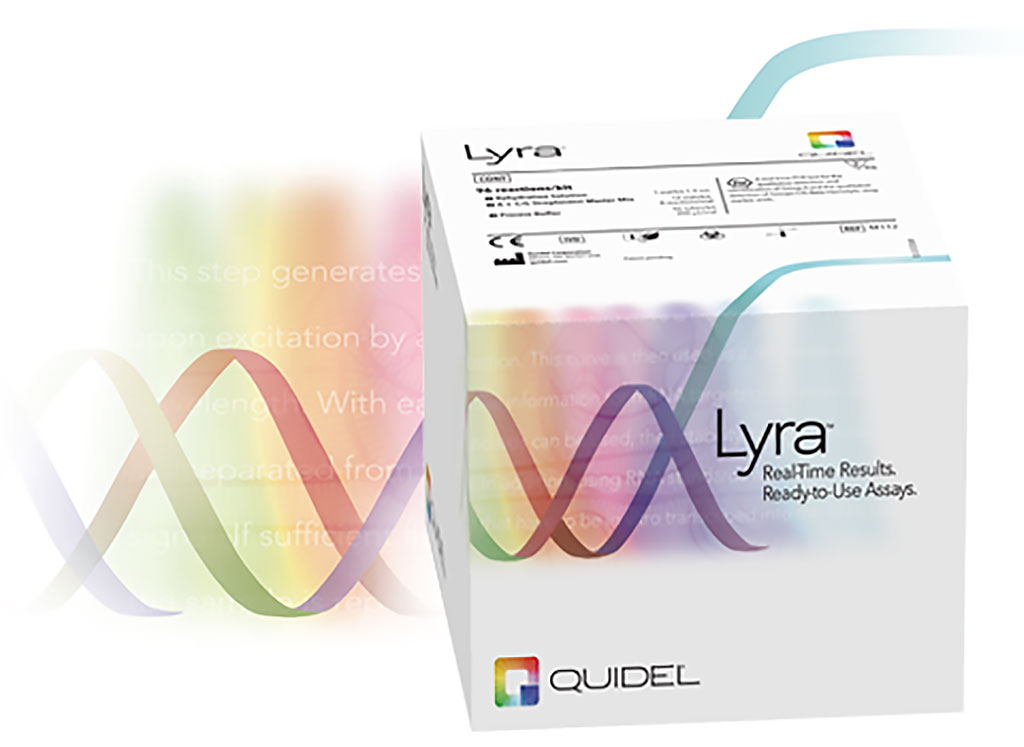 The Lyra SARS-CoV-2 Assay is a real-time RT-PCR assay intended for the in vitro qualitative detection of human coronavirus SARS-CoV-2 from viral RNA extracted from nasopharyngeal (NP) or oropharyngeal (OP) swab specimens from patients with signs and symptoms of COVID-19. The Assay targets the non-structural Polyprotein (pp1ab) of the SARS-CoV-2 virus. The authorized testing consists of nucleic acid extraction on the bioMerieux NucliSENS easyMAG system or EMAG system, followed by RT-PCR on the FDA-cleared Applied Biosystems 7500 Fast Dx Real-Time PCR Instrument. The rest results are available in less than 75 minutes after extraction.
"Emergency Use Authorization for our Lyra SARS-CoV-2 Assay allows Quidel to join the global fight against the COVID-19 outbreak by providing healthcare workers in highly complex laboratories with a fast, accurate tool to diagnose patients infected with the novel coronavirus. The feature benefits of the test system and the Lyra product will contribute substantially to our country's efforts to fight this pandemic," said Douglas Bryant, President and CEO of Quidel. "We are proud to have quickly developed this assay in mere weeks, and to have manufactured kits, several of which are in transit to customers. Anticipating significant demand, we are allocating kits across a broad set of customers as we ramp production."
Related Links:

Quidel Corporation