Rapid Diagnostic Test for The Detection of G6PD Deficiency Evaluated
By LabMedica International staff writers
Posted on 07 Jan 2020
To reduce the risk of drug-induced hemolysis, all patients should be tested for glucose-6-phosphate dehydrogenase (G6PD) deficiency (G6PDd) prior to prescribing primaquine (PQ)-based radical cure for the treatment of vivax malaria.
The gold standard method for measuring G6PD activity is quantitative spectrophotometry, but this method is expensive and requires laboratory facilities that are often unavailable in malaria-endemic communities, especially in remote areas. The fluorescent spot test (FST) is a qualitative alternative; however, it also requires laboratory infrastructure and extensive training for reliable interpretation.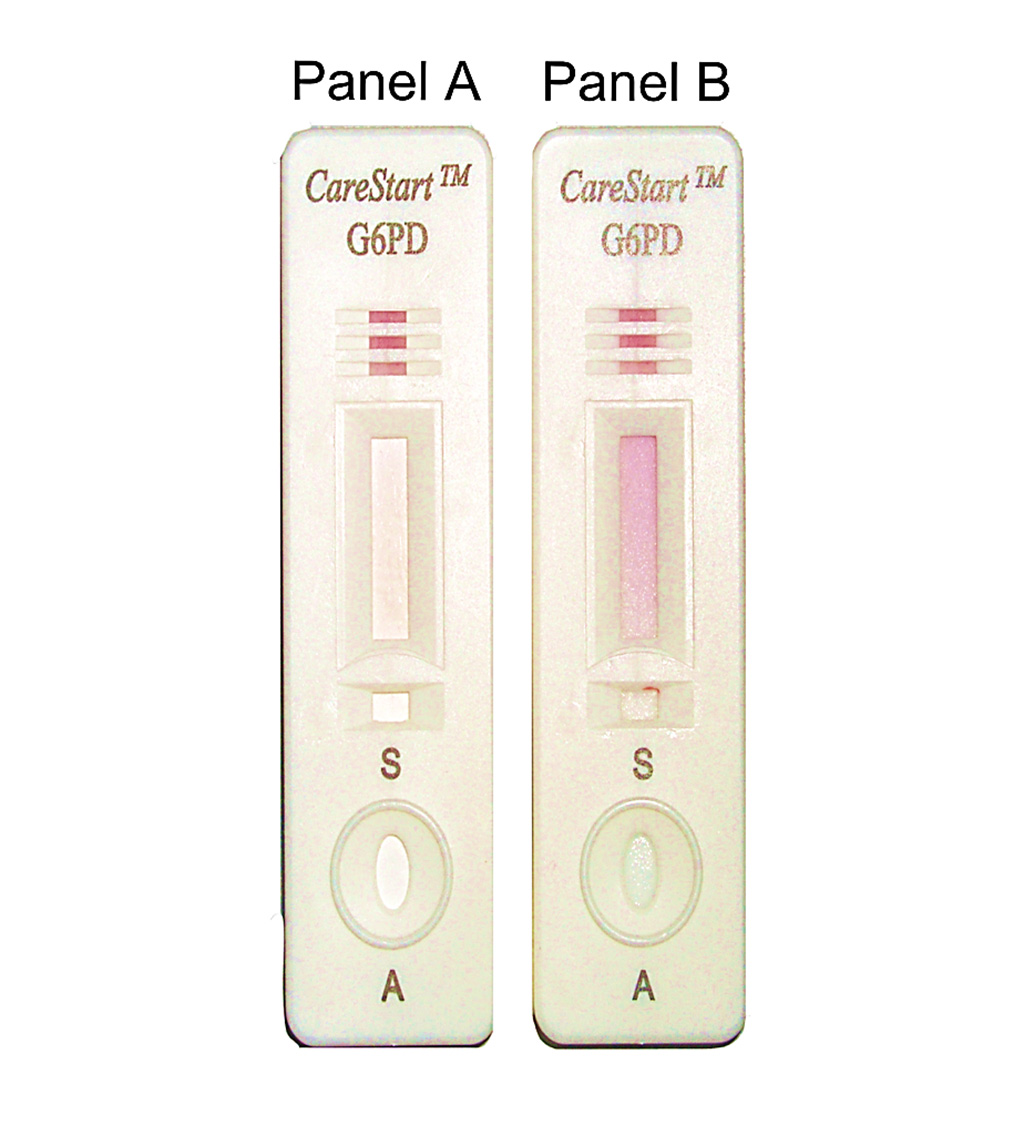 An international team of scientists led by the Charles Darwin University (Darwin, Australia) carried out a systematic review and individual patient meta-analysis assessed the utility of a qualitative lateral flow assay from CareStart Screening test for G6PD deficiency (CSG, Access Bio/CareStart, Somerset, NJ, USA) for the diagnosis of G6PDd compared to the gold standard spectrophotometry using kits from Trinity Biotech PLC (Wicklow, Ireland).
All of the studies included were undertaken between 2014 and 2018. Six studies were conducted in Southeast Asia, one in Africa, and one in the Americas. In total, three studies (four countries, 2,845 participants) assessed G6PD status from capillary blood and three from venous blood (three countries, 2,066 participants). In one study, CSG and spectrophotometry were performed on both venous and capillary samples, and in one study CSG was performed on both venous and capillary samples; however, spectrophotometry was only performed on capillary blood.
A total of 5,815 individual participant data (IPD) were available, of which 5,777 results (99.3%) were considered for analysis, including data from 3,095 (53.6%) females. Overall, the CSG had a pooled sensitivity of 0.96 and a specificity of 0.95. When the prevalence of G6PDd was varied from 5% to 30%, the unconditional negative predictive value (NPV) was 0.99, with a positive likelihood ratio (LR+) and an LR− of 18.23 and 0.05, respectively. Performance was significantly better in males compared to females but did not differ significantly between samples collected from capillary or venous blood.
The authors concluded that the CSG performed well at the 30% threshold. Its high NPV suggests that the test is suitable to guide PQ treatment, and the high LR+ and low LR− render the test suitable to confirm and exclude G6PDd. In a comparison between Trinity spectrophotometry kits, considered for this analysis, and another spectrophotometry kit (Pointe Scientific, Canton, MI, USA), both assays showed a very good correlation. The study was published on December 13, 2019 in the journal
Public Library of Science Medicine.
Related Links:

Charles Darwin University
Access Bio
Trinity Biotech PLC
Pointe Scientific
Latest Clinical Chemistry News