Biomarker Identified for Early Beta-Cell Death in Type 1 Diabetes
By LabMedica International staff writers
Posted on 18 Sep 2019
Beta cells in the pancreas produce insulin and their death is a key feature of Type 1 diabetes, and that loss starts long before diagnosis. However, there has been no straightforward way to measure that early loss.
Pancreatic beta-cell death is a major factor in the pathogenesis of type 1 diabetes (T1D), but straightforward methods to measure beta-cell loss in humans are lacking underlining the need for novel biomarkers. Scientists have now identified an early biomarker of Type 1 diabetes-associated beta-cell loss in humans.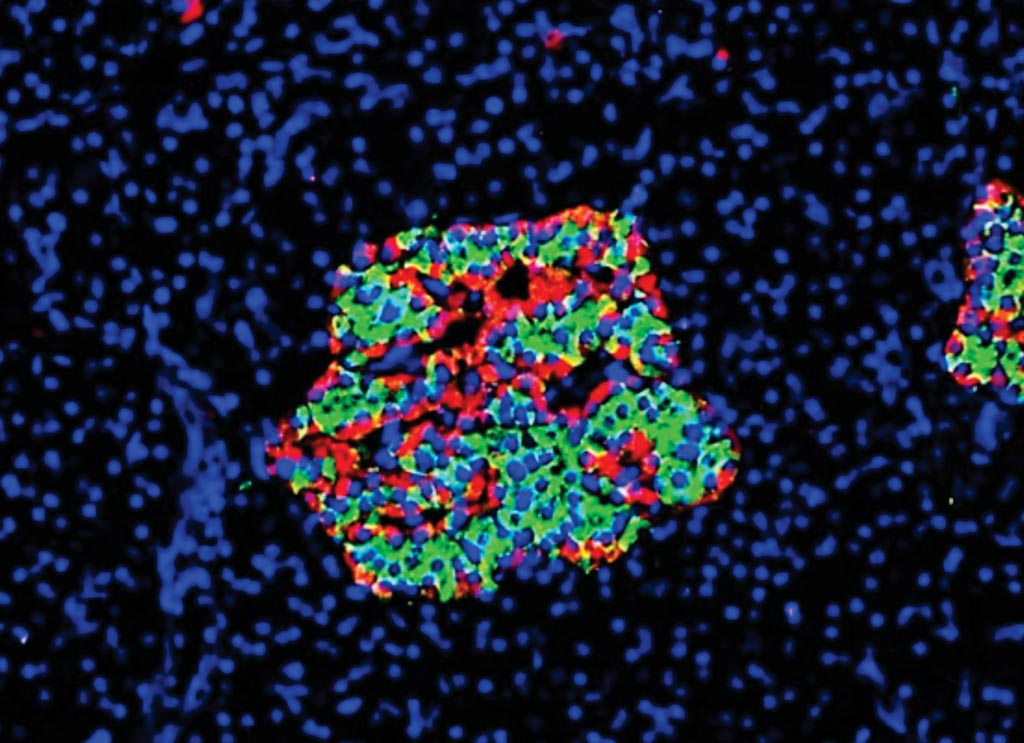 An interdisciplinary team of scientists from the University of Alabama at Birmingham (Birmingham, AL, USA) showed that Type 1 diabetes-associated inflammatory cytokines, which induce beta-cell death, caused release of miR-204 from both cultured rat beta- cells and primary human pancreatic islets. To test miR-204 in humans, they looked at serum from people receiving autologous pancreatic islet transplantations. It is known that islet transplantation is associated with massive beta-cell death shortly after the transplantation. They found that miR-204 levels in serum rose sharply, 20 to 40 minutes after islet infusion.
The scientists next found that serum miR-204 was significantly elevated in children with recent-onset Type 1 diabetes. It was also elevated nearly threefold in adults with recent onset Type 1 diabetes and more than twofold in people with autoantibodies that put them at risk for Type 1 diabetes. In contrast, it was not significantly elevated in people with Type 2 diabetes or people with the autoimmune disease rheumatoid arthritis. It was not significantly elevated in people who have had Type 1 diabetes for a long time and have lost most of their beta cells.
The team reported the serum miR-204 found, correlated with remaining beta-cell function, as measured by the "gold standard" of mixed-meal stimulated C-peptide area under the curve. Serum miR-204 also showed good predictive diagnostic power in the context of early Type 1 diabetes, including the ability to differentiate adult recent-onset Type 1 diabetes from Type 2 diabetes. That is useful because adults with Type 1 diabetes are often misdiagnosed when first found to have diabetes.
Anath Shalev, MD, a Professor of Endocrinology and lead author of the study, said, "Having a non-invasive, straightforward method sensitive enough to detect early beta-cell loss, especially prior to the diagnosis of Type 1 diabetes, is critical in order to allow for any therapeutic intervention to be started as early as possible in the disease process and ideally before the majority of beta-cells has been destroyed." The study was published August 13, 2019, in the American Journal of Physiology-Endocrinology and Metabolism.
Related Links:
University of Alabama at Birmingham