Reagent Strips Test Analyzed for CSF in Neurological Disorders
By Labmedica International staff writers
Posted on 05 Jun 2019
Cerebrospinal fluid (CSF) examination is often performed in emergency to obtain diagnostic information of various life threatening conditions such as meningitis, subarachnoid hemorrhage, demyelinating diseases or carcinomas.
Initial evaluation of CSF includes protein, glucose and microscopic analysis including total and differential cell count, which requires well-equipped laboratory and trained staff. Sometimes, these facilities are not available in the small health care facilities with limited resources.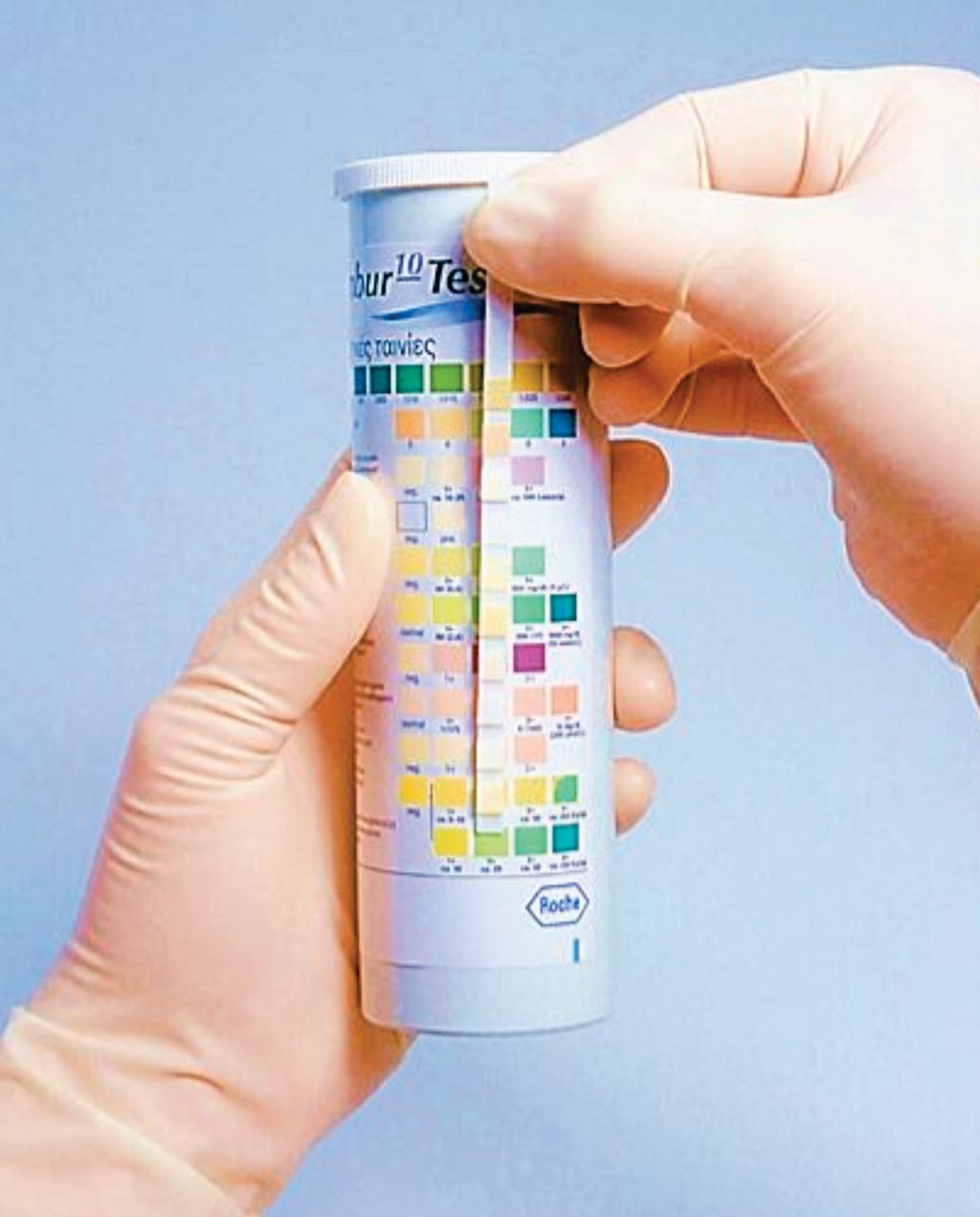 Medical laboratory scientists at the Institute of Human Behavior and Allied Sciences (Delhi, India) conducted a study of 360 samples of CSF that were received in emergency laboratory of a tertiary care hospital in a period of six months. This study included samples of patients with age ranged from 11 to 78 years, median being 25 years. Almost equal numbers of male and female cases were found with 174 male cases and 186 female cases. Most of the cases in the study were of meningitis [tuberculous: 240 cases (66 %), bacterial: 80 cases (22%), aseptic: 30 cases (8%)]. There were six cases (1%) of Guillain–Barré syndrome (GBS), three cases (0.8%) of sub-acute sclerosing panencephalitis (SSPE) and one case (0.2%) of CNS tumor.
All CSF samples were subjected to two types of tests-the definitive test and the index test. CSF microscopy for leucocyte and erythrocyte as well as biochemistry tests for protein and glucose on automated biochemistry analyzer were considered as definitive test. Other reference standard tests like CSF protein and glucose were performed on the biochemistry analyzer by pyrogallol red method and glucose oxidase-peroxidase (GOD-POD) method.
The Combur‑10 urinary reagent strip was used as index test to detect CSF leucocytes by leukocyte esterase estimation, glucose-by-glucose oxidase-peroxidase method, protein levels by pyrogallol red method and erythrocytes by peroxidase method. The technicians, who performed the index test, were blinded to the results of definitive tests. Undiluted CSF was mixed with the micropipette and 2–3 drops of CSF was then added to patches of leucocytes, proteins, sugar and erythrocytes and reaction was noted after 60 to 120 seconds. Then, reaction colors of the test area were compared with the color chart on the label.
The scientists reported that the combur-10 strip test showed a sensitivity of 99% and a specificity of 54 % for proteins. With respect to glucose, the strip was highly sensitive (98%) as well as highly specific (92%). It showed a high sensitivity of 100% and 96% specificity for leukocytes greater than or equal to 10 cells/mm3. For CSF erythrocytes sensitivity and specificity was 100%. The authors decided that the sensitivity and specificity of this method was found to be reasonably high for all parameters when compared with standardized methods performed on advanced equipment.
They concluded that Combur‑10 urinary reagent strips are very efficient in rapid evaluation of CSF in various neurological disorders, especially in emergency settings where turn-around time is crucial. Since this method does not require any expertise, it could be helpful if implemented properly in small laboratories or in rural areas where high-end equipment and trained technical staff are lacking. The study was published on May 21, 2019, in the journal Practical Laboratory Medicine.
Related Links:
Institute of Human Behavior and Allied Sciences