Blood Test Biomarkers Diagnose Autism Accurately
By Labmedica International staff writers
Posted on 08 Mar 2018
Autism spectrum disorder (ASD) is a condition that impacts cognition, behavior and social interaction, causing a wide spectrum of other disabilities, such as speech disturbances, repetitive and/or compulsive behaviors, hyperactivity, anxiety and difficulty to adapt to new environments.
Given its developmental nature, ASD may have an early onset, but it typically takes a while for the first symptoms to appear. As such, early diagnosis is not usually possible. Therefore, a chemistry-based diagnosis test for the early detection of ASD may be crucial, enabling children to receive the care that they need much earlier on, but until now, no such test was available.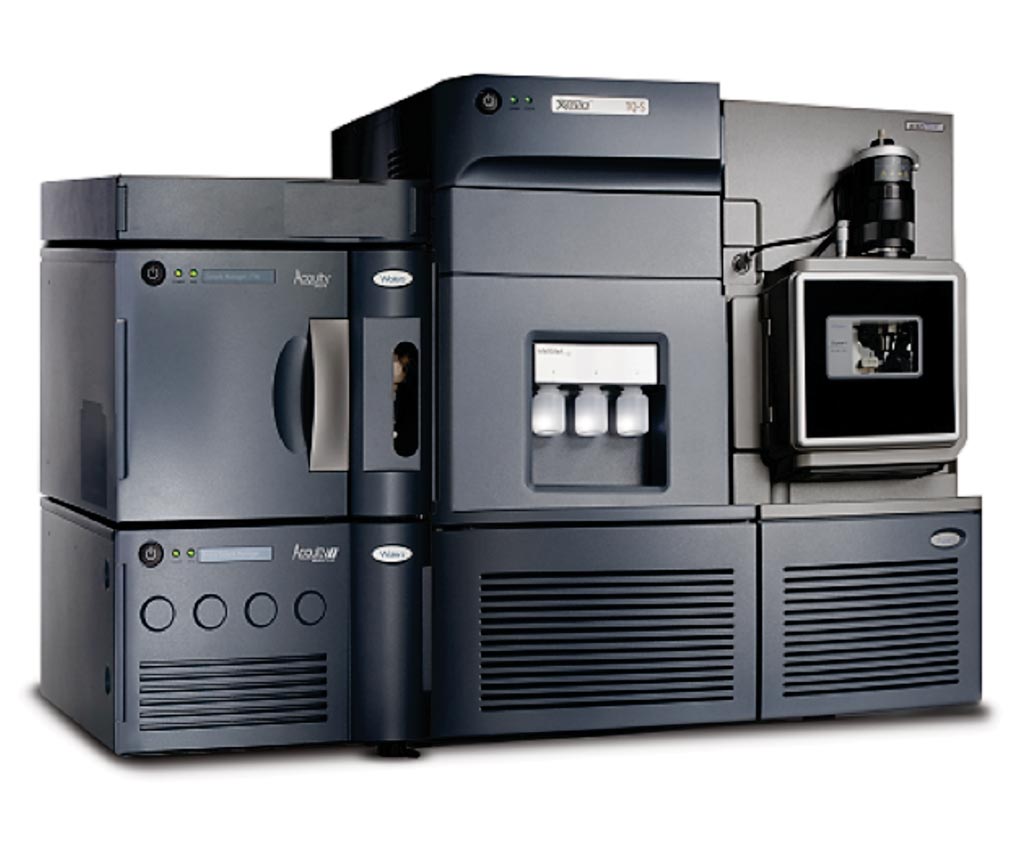 An international team of scientists led by those at the University of Warwick (Coventry, UK) recruited 38 children with ASD (29 male, nine female; age 7.6 ± 2.0 years) and 31 age-matched healthy controls (23 males, eight females; 8.6 ± 2.0 years). Blood was withdrawn in the morning from fasting children. Spot urine samples were the first ones in the morning. Blood samples were collected using ethylenediaminetetra-acetic acid as anticoagulant. Plasma and blood cells were separated immediately by centrifugation (2000g, 10 minutes) and plasma samples stored at − 80 °C until analysis.
The content of glycated, oxidized, and nitrated adduct residues in plasma protein was quantified in exhaustive enzymatic digests by stable isotopic dilution analysis liquid chromatography-tandem mass spectrometry (LC-MS/MS, Acquity UPLC system with a Xevo-TQS tandem mass spectrometer; Waters, Manchester, UK; www.waters.com), with correction for autohydrolysis of hydrolytic enzymes. Machine learning methods were then employed to explore and optimize combinations of analyte data for ASD diagnosis.
The team found that children with ASD had increased advanced glycation end products (AGEs), Nε-carboxymethyl-lysine (CML) and Nω-carboxymethylarginine (CMA), and increased oxidation damage marker, dityrosine (DT), in plasma protein, with respect to healthy controls. Theye also found that children with ASD had increased CMA free adduct in plasma ultrafiltrate and increased urinary excretion of oxidation free adducts, alpha-aminoadipic semialdehyde and glutamic semialdehyde. The children with ASD had decreased renal clearance of arginine and CMA with respect to healthy controls. The sensitivity, specificity and receiver-operating characteristic area-under-the-curve were 92%, 84%, and 0.94, respectively. The study was published on February 19, 2018, in the journal
Molecular Autism.
Latest Clinical Chemistry News
Other channels